Welcome to the Black abyss, Where I tend to be lost in the limbo more than I should be.
I am Currently Majoring in Gaming art+Development and Minoring in Graphic Design.

Portfolio: monsterownage.daportfolio.com/
Daily stuff: monsterownage.tumblr.com/







this artist doesn't stream anymore due to watcher lack of interest.

Space Roo icon made by a user on amino more into (toyhou.se/1087588.artaxerxes )










Greetings If your looking to Buy, Trade, Looking for Raffles, Free stuff, Adoptables, Designs, Commission, and other stuff head on over to monsterownagearts


I am usually online 24/7... When I am not I am sleeping from 8-10pm est to 4-6am est. Sometimes I pull over nights but not always. I might not be of much help but here to talk if one needs.

About the Artist:
Name: Osiris
Gender: Male
Relationship: classified sorry
Likes: Being a Furry, Fursuiting, Volunteering, Ski Racing, Horse Back riding dressage/jumping, Pokemon, American Smarties candy, Coke-Cola, Anime/Manga, Metal Music and Art (obviously)
Dislikes: Pink, trolls/bullies/art thieves/art Theft, Most people, most spicy food, Crowded places. art block, and being me.
View on friends: You can try... I tend to be very confussing in my speak and stuff. I cant get things out coherently very well... It takes alot of patience and dealing with me when you get on that level cause i'll vent to you and be a bit of a child. Or unpleasant about the world or send you stuff you might like/in general and other reasons.. Idk... Pm me any time...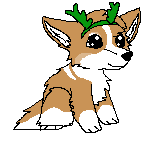 My Accounts:
Fantasy/what ever i want/adoptable/rp: (One ye are on)
Realistic/surrealistic/Photography: Deathsunicorn


Webcomic: 0-OverLa



Other:
(Only will do this for groups an or when I have the time)





No Excuses,Just Do It; Tips Galore from an Amateur Artist: fav.me/d9xtf1q
$5 is hardly anything for a commission, heres why By BeautySnake : fav.me/d9znagm
Scars of the Dead Offical Legal usage character list: fav.me/d8uq0li
Skype info: fav.me/d8upbub
my themes: www.youtube.com/watch?v=u9NStV…

░████░░████░░
░█░░█░░█░░█░
░████░░████░░
░█░█░░░█░░░░
░█░░█░░█░░░░

My Oc Master List: monsterownage.deviantart.com/j…
"Active" Rp groups OC:</i>


OC~Monster Ownage. Raven Misericoda



What Type Of Gamer Are You?
Hosted By theOtaku.com: Anime
----------------------------------------------------------------------------------------------

My Artist friends:


,

,

,

RP Buddies?/Semi friends>

,

,

,

,


Acquaintance's:
nite-lik , dettankarmen7 ,

Artists I Admire/Look up to ;^;
kawacy , blasticheart , ninjakato , sharpe19 , ladylexid , gattoadopts, ehx-kor , Z-T00N , shadowpuppetteer , nevan12 , The-MADNESS-Begin , uluri , Albinotopaz , wlop , cryptid-creations , ivydarkrose , sakimichan , landobaldur , dae-thalin , altalamatox , twilightsaint , lucarioxdx , artali-artist , destinyblue , howmanydragons , tsebresos , kata-009 , Yamishizen , timurkhabirov , nuclearzombie18 , kawiku , chrisozfulton , griffsnuff , yuumei , chasingartwork, ect..


Important links:
Animations: Ezimba.com
Fonts: dafont.com
Inspiration: awwwards.com
edit portfolio portfolio.deviantart.com/manag…