Current Announcement
---
Monster Academy Reignited!
A lot is happening!
Be sure you re-read all the journals, they have all changed!

Monster Academy Reignited!There has been underlying work that has been in progress and I think it's time to show it off finally! The Academy is going under a reignition to make things more fun and rewarding for members.
There's  a lot to go over,  hope it isn't too long but let's list off what we're going to cover today:


Small edits to Existing Character sheets


The Journals


Rollback


Assignments - Monthyl


Events - Quarterly


[Bullet; Blue]Up-Grades[Bullet; Blue]
[Bullet; Blue]Graduation[Bullet; Blue]
[Bullet; Blue]Major/Minor skills[Bullet; Blue]
[Bullet; Green]Point Calculator[Bullet; Green]
[Bullet; Green]Point shop[Bullet; Green]
[Bullet; Green]Character Limit Cap[Bullet; Green]
[Bullet; Purple]Enrollment Dates[Bullet; Purple]
[Bullet; Orange]The Journals[Bullet; Orange]
Now I'm not sure if anyone has noticed but there has been a total update to all the existing jou
A Temporary Additional Announcement!
For those members who have stayed in the group I have a very special treat for you!
Do you feel like you need a new student to jazz things up with some new members?
Well I've got a surprise for you!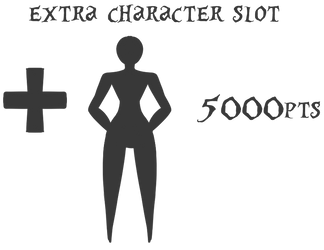 That's right everyone gets a new character slot!
Remember enrollments are from Jan 24th to the 31st, do you have two weeks before February!
In addition!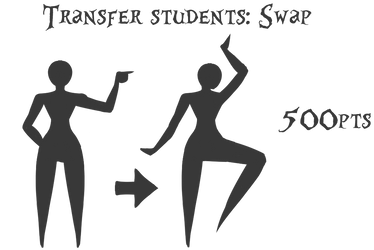 You get to have some free swaps at your disposal too!
<