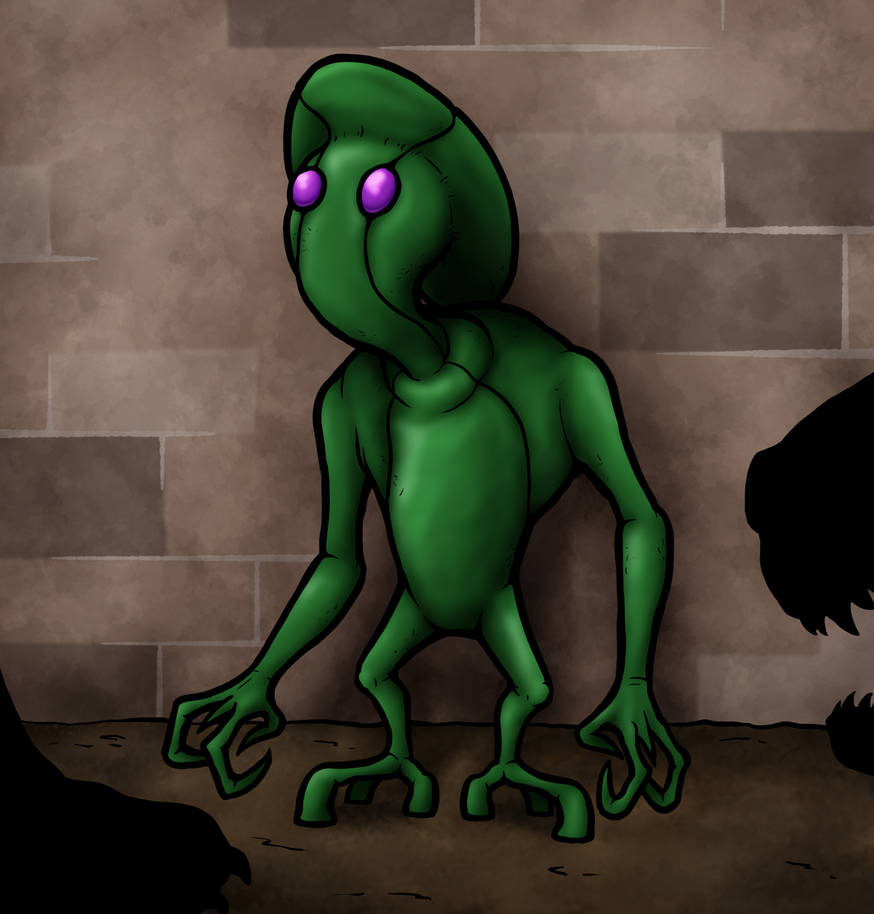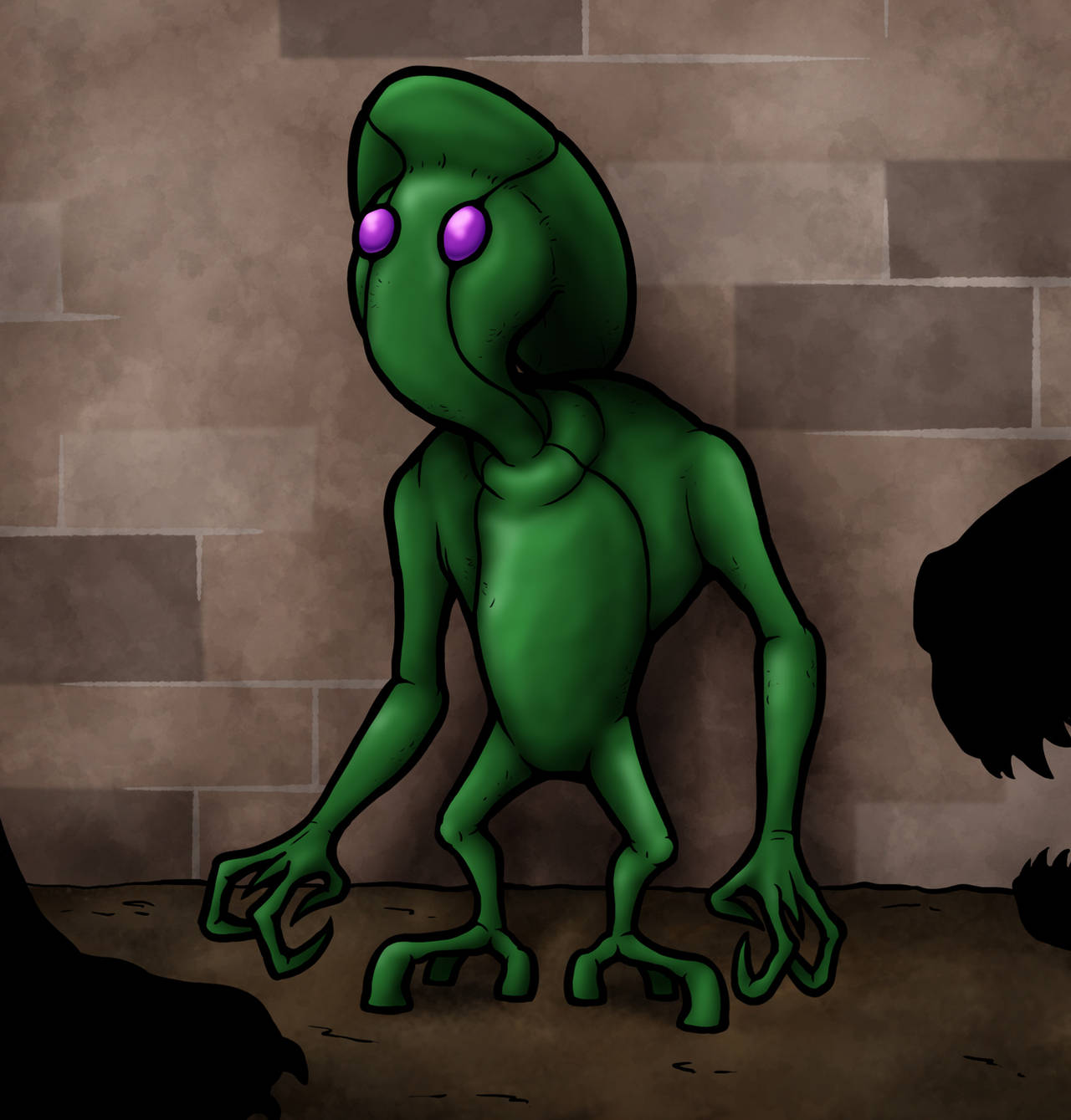 Watch
-- Farmersville, Texas, USA --
-- May, 1913 --
While chopping cotton one May morning, Clyde, Sid, and Silbie Latham heard their two dogs barking as if in distress. The three brothers ran to see what was bothering them, and found the dogs had cornered a small man. No taller than 18 inches, the stranger was devoid of clothing save for a small hat similar to a sombrero, which was fused to his rubbery "skin." The green man stood still, either oblivious or scared stiffless of it's surroundings.
Suddenly, the two dogs jumped the creature and
tore him to shreads
, spilling red blood and organs of "human appearance."
The boys, unable to stop the dogs and not likely to be believed by authorities, simply went back to work. The dogs were frightened throughout the rest of the day.
________________
There's another case of small, green-clad beings getting torn apart by canids, that's actually a bit more interesting than this one, though the beings there are essentially (diminutive) Asian humans:
[link]

I feel hella bad dam dogs & 3 brothers
Reply

love the creature and those feet, the organic hat on the head and the violet eyes.
Reply

Reply

Reply

Poor little alien

Reply

Reply
poor guy...he looks like he is frighted!!!! The kids instead of walking away should have picked up the organs and showed them to authorities!
Reply

Reply

Why the martian get eaton by dogs? Nuu! Nice job!
Reply

I forgot about this one, possibly because the only other images I've seen of it were rather boring, giving it a totally humanlike exterior. I love this one!
Reply

u belive this actually happened?
Reply

There aren't any cases I believe actually happened (in the supposed "alien" sense, at least), I just like the stories and strange creatures in them.
Reply

i though u were one of em skeptic-type crazies who believe god is an alien or think the men in black is based on truth.
Reply

why would you think that just because he drew an alien and repeated its story? People who put up art of mythological creatures don't believe they exist.

And yeah, a "skeptic" is someone who DOESN'T believe anything.
Reply

i think theres a prety big gap between Mythology and what someone thinks he saw one night.
and i meant someone who's skeptic about things that actually happened, like beliving humans didn't built the pyramids and that it was aliens. l
Reply

...Look up the word "skeptic", please.
Reply

Aw, poor guy...I like his eyes.
Reply

Sad to hear
Probably just needed to directions
Reply

Poor little guy...

Reply