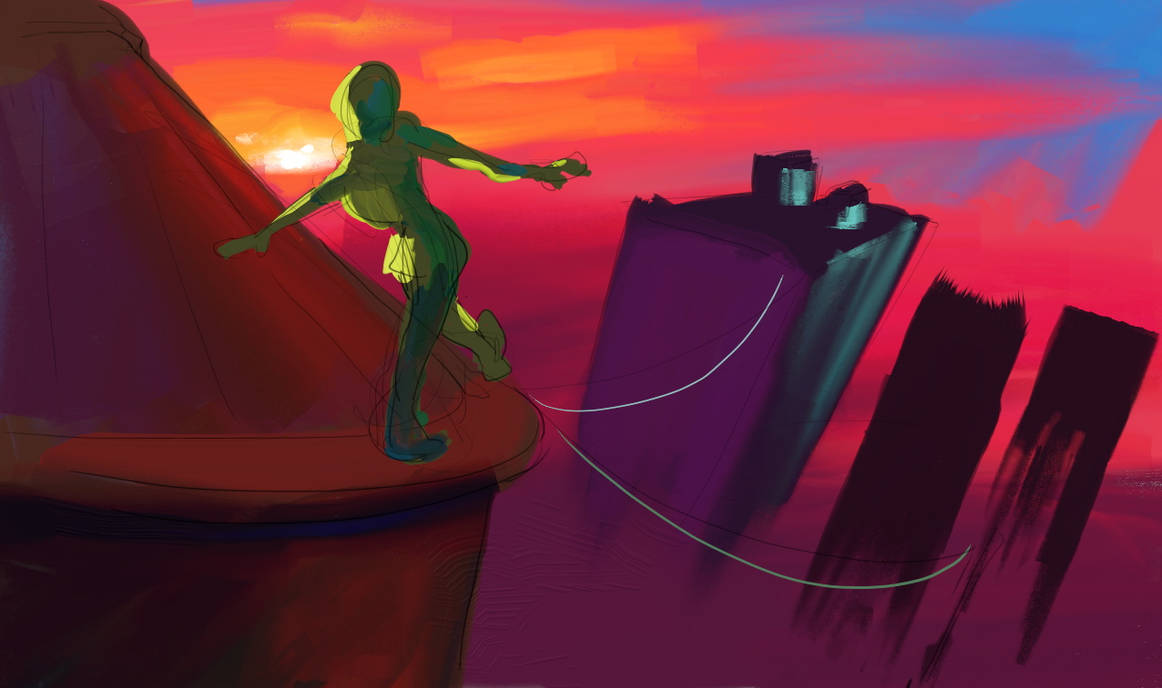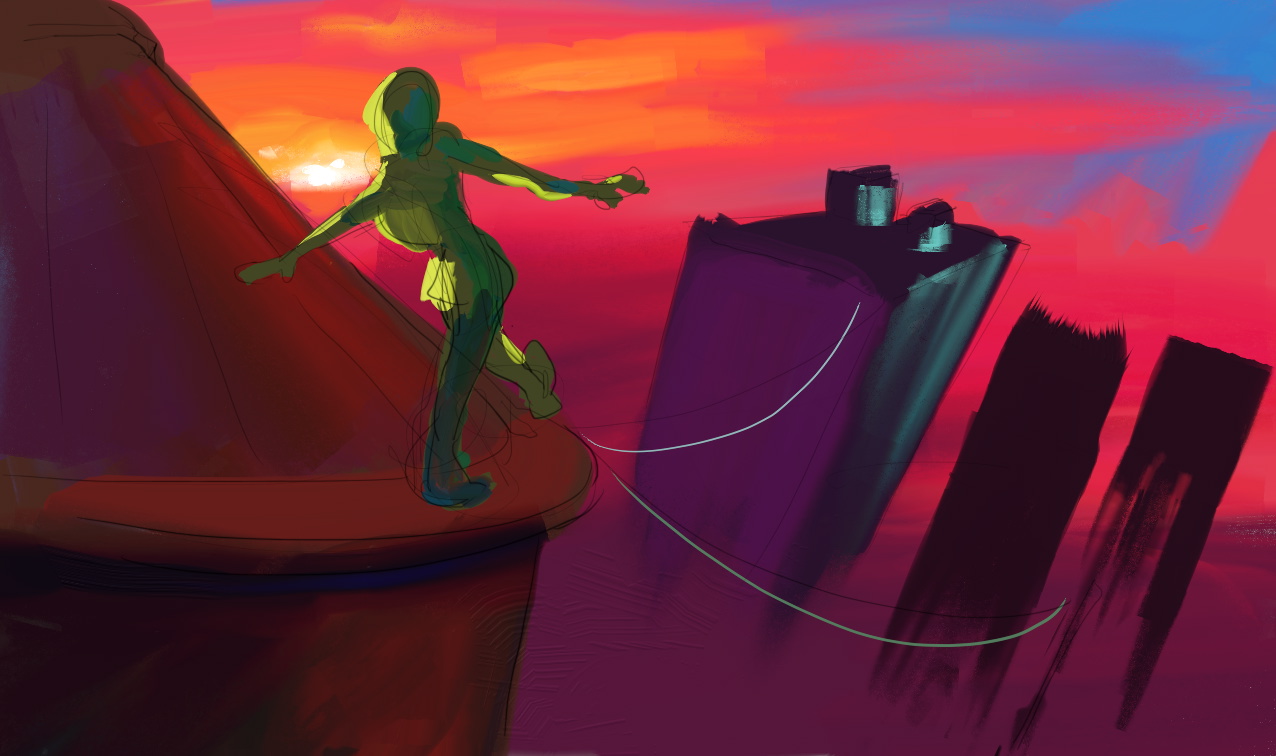 Watch
I grew up being creeped out by Patrick O'Hearn's music. The Ringmaster's Dream kept me from mine when my folks would play it after I'd gone to bed. I loved that music, but it always unsettled me.

Well, this drawing has very little to do with that feeling. One of his tracks, Adagio from Fantasy for a Gentleman, came on the "radio" when I sat down to draw, and it gave me a feeling that got the drawing started. The atmosphere of the music also begged some color, so I bumped it into ArtRage, which I haven't opened for quite a long time, since I have no idea how to paint with oils or acrylics.

I LOVE Patrick O'Hearn's music! I just can't get enough of it!
Amazing pic!

Reply

Thanks. Ages since I visited DA, but I just saw this again and looked up the track; I don't quite see the connection to my drawing :/. I must have had something else going on, some rhythm and bounce (as if I'd just heard the Ringmaster's Dream), to give that character his swagger.
Reply