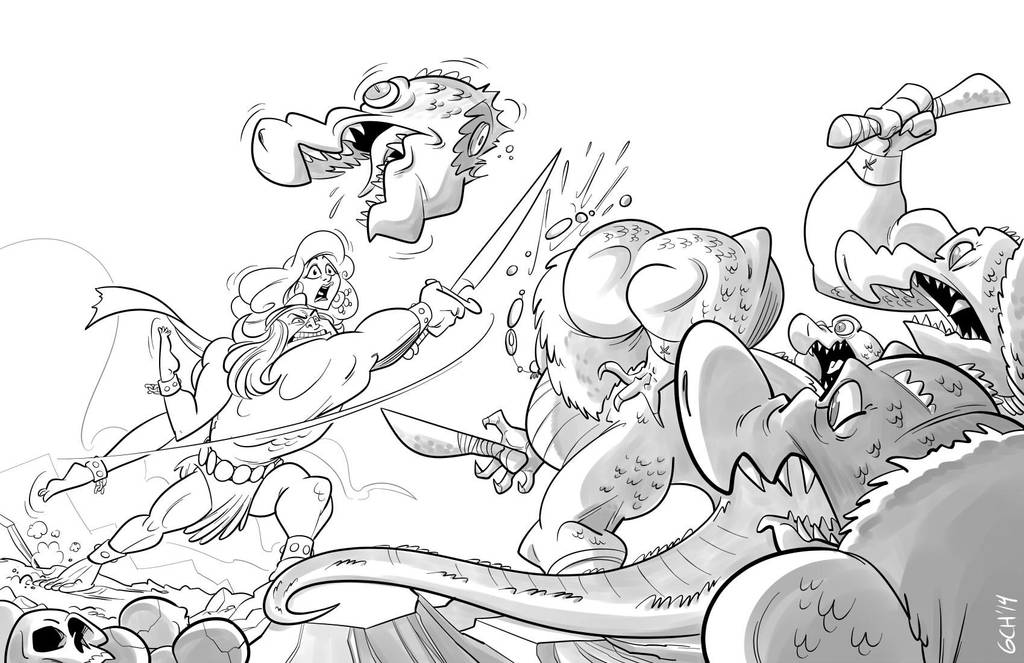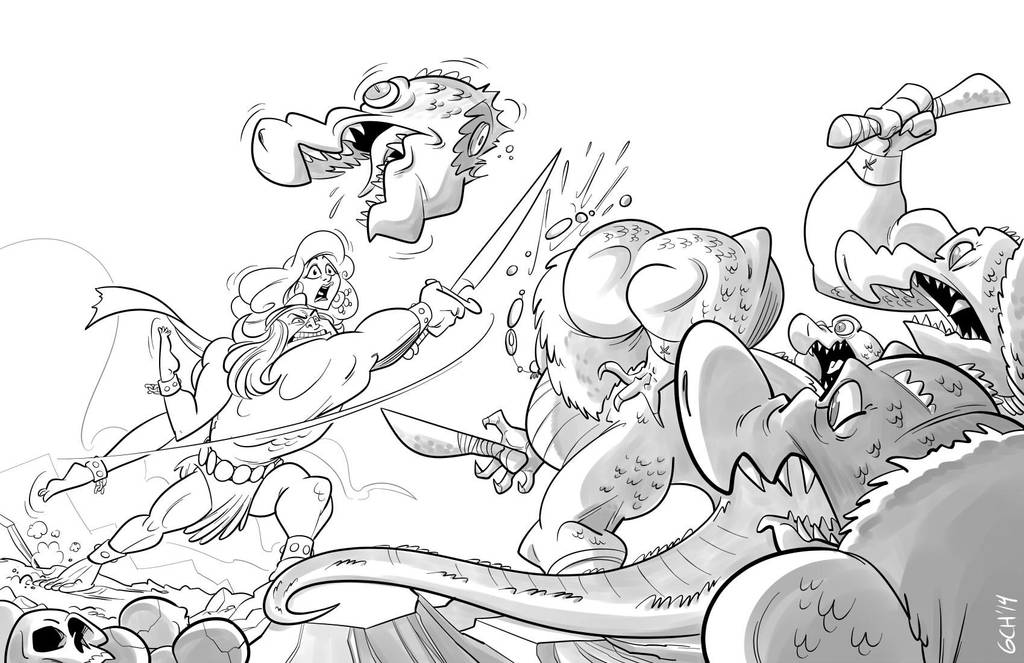 Watch
Long time no see, is Deviantart still cool, or has everybody else moved to facebook?

wow look so awesome , such a fantastic slay
Reply

Very cool style! I like how you did the lizard men.
Reply

Great work. :>
Wasn't that a TV show? The characters look familiar...
Reply

He is Conan the barbarian!!, from the novels and comic books, there has been movies and tv series, hes a famous guy hehe.
Reply

It has the Sergio GROO feel to
it
Reply

Kickin' hot action, love the energy. Barbarically fun my good man.
Had to double take on this one. Thought the females head was on that beefed man bod. HA!
Reply

EFFING AWESOME PIC!!! I hope to see more cool stuff like this! Loving the power of the figures.
And Tumblr's the place to be, as popularity would have it. (It IS kinda cool, though

) Facebook has a crappy viewer. DA will always be super-cool in my book!
Reply

Thanks dude!
Yeah I tried on Tumblr, but failed to maintain it, Ill give DA another chance, It always was the favorite place for me, hehe

Reply

Casi todos se fueron a tumblr o instagram

Dios, como te envidio! Me fascina tu estilo y las expresiones que logras.
Mis respetos

Reply