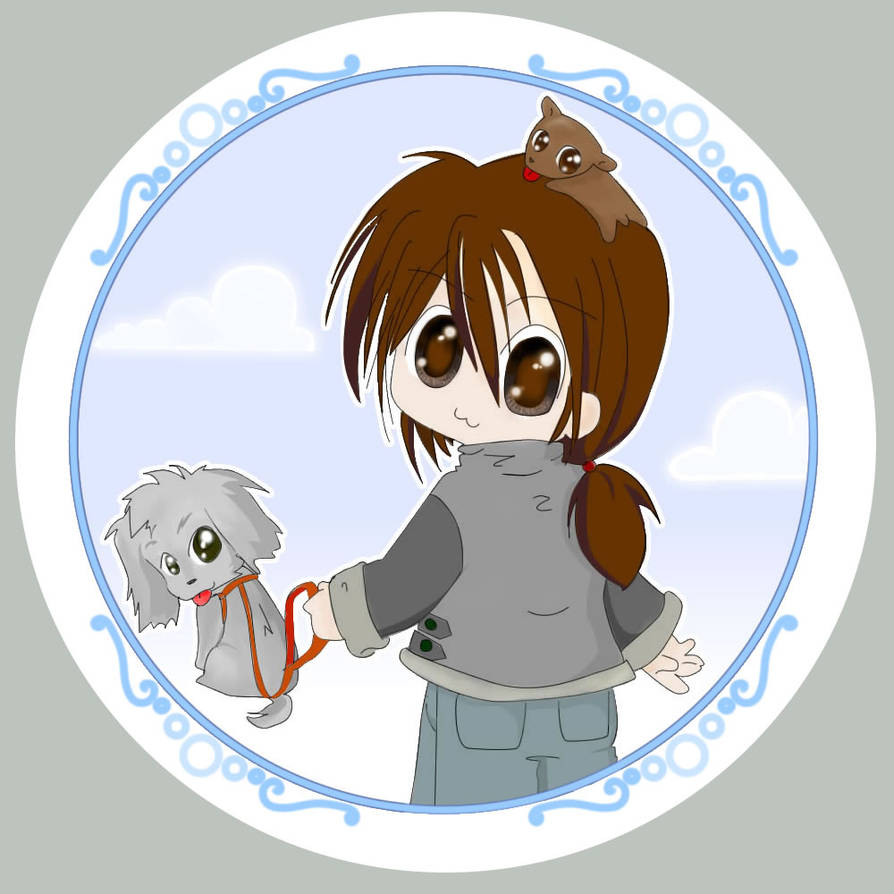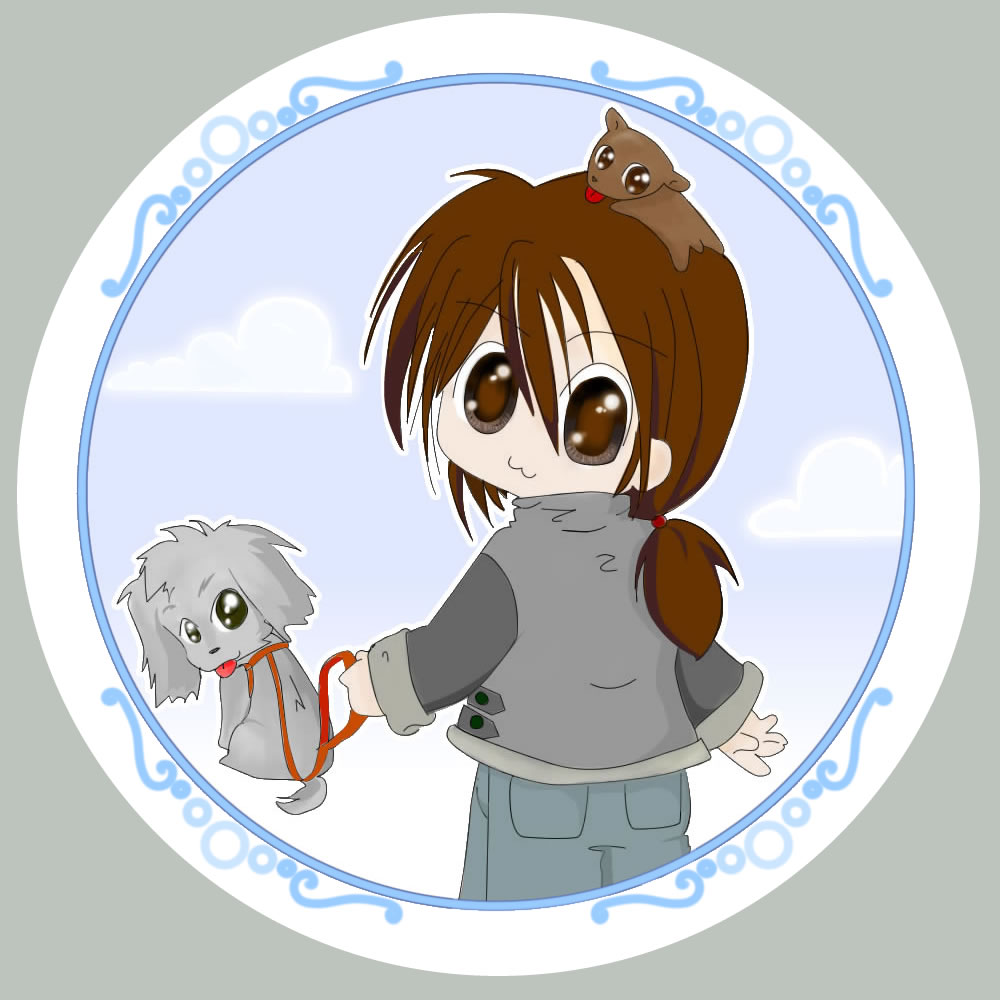 It's me!! Monika! ^^V
actually it is me with my two dogs : Mila and Mel xD *yeah, that thing on my head is a dog too!*
I made this drawing just to try colouring the eyes based on mopal's tutorial
[link]
^^" cause her eyes are perfect *3*
but mine isnt even good T.T (I'll keep trying)

Ah, so cute! I think you do draw well and I think the tutorial helped you some. I like how you did the folds in the clothing here and how the transparency is done here.
Reply

Ow mto legal esse desenho aih...as core taum moh bem usadas...parabens!
Reply

Nooosssaa!!

Muuuuito legal! amei os olhos dela e principalmente do cachorro! XD

Parabéns!
Reply

Your two dogs looks so cute. Anyway, it's a nice drawing.
Reply
^^ thanks Christopher

*could I call u just Chris?*
Reply

aw....

i want dogs too~! >_<
Reply

mto bom
keep trying

bju
Reply

aeeeeeeeeeeeeeeee primeiraaaaaaaaaaaaaaaaaaaaaaaao \o\ /o/
Ficou kawaiiiiiiiiiiiiiiiiiiiiiiiiiiiiiiiiiiii iiii *_* muito fofinha o\
eu gosto de cachorros, pena que cachorros n gostam de mim ._. (cheio de cicatrizes XD)
Reply