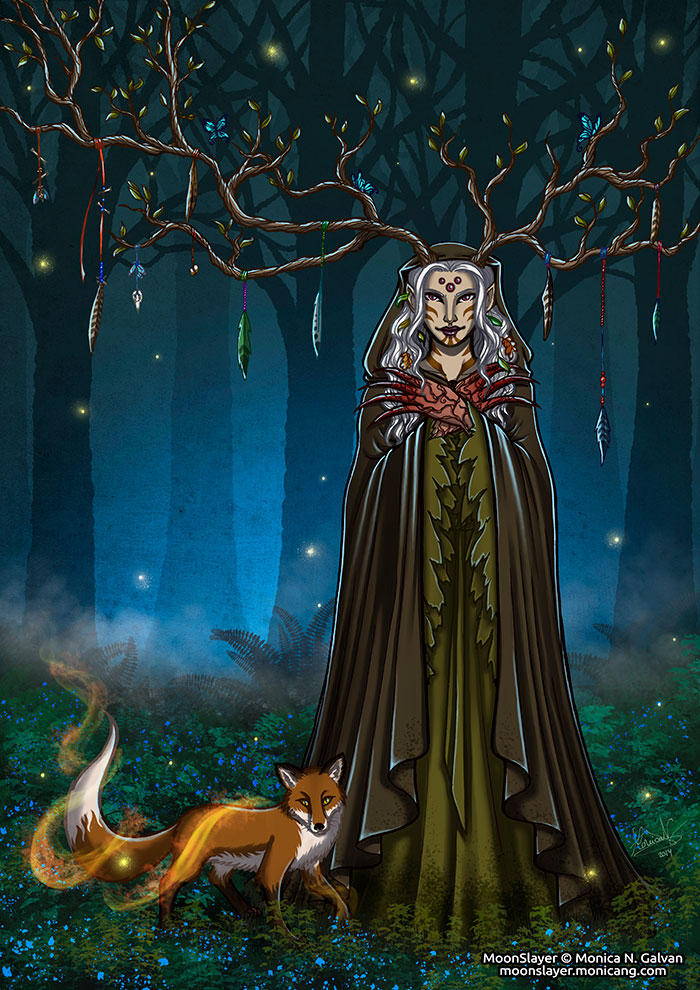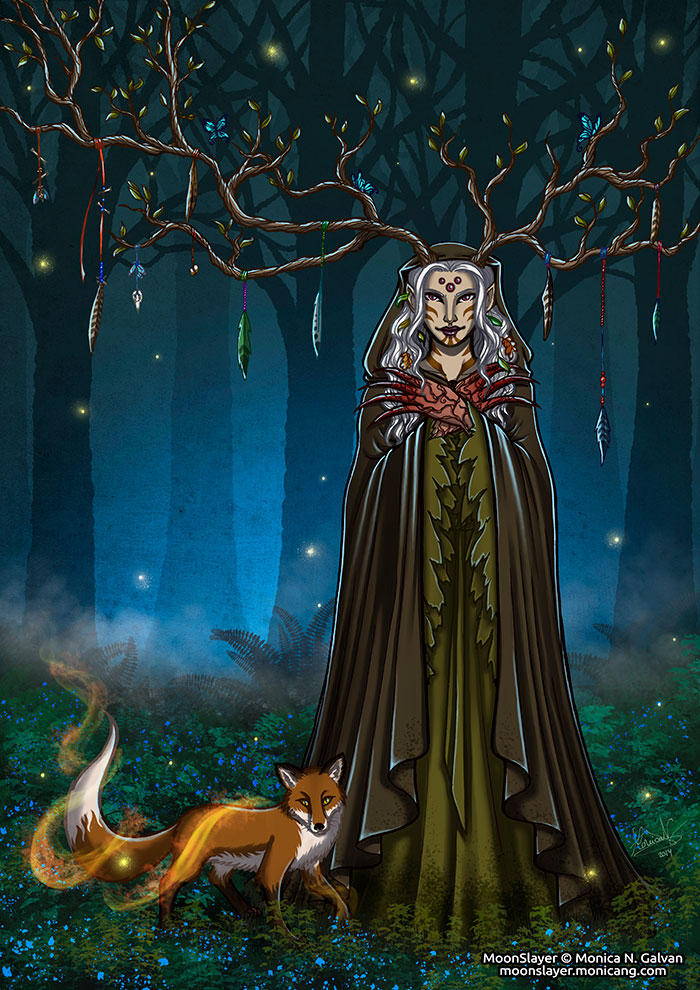 Watch
This is the cover for the chapter 4 of my webcomic Moonslayer
moonslayer.monicang.com
Alherani, the sidhe witch of henna and Puck in his fox form

She lost her wings and is turning into a monster ;3

Cómo me gustan tus dibujos, siempre son tan ricos y texturosos

Te mando un abracitoo!!

Reply

I saw it when I was in work and awsome. The background looks good and I
look forward to this comic see this characters.


Alherani had a big an
antlers wit
h feathers
.

Reply

Thank you!

I had to paint the background as simple as possible because the "antlers" were to complex...
These are not the real antlers of Alherani, they are only for the cover (and decorative purposes). But maybe they will grow like these if she lost the control of her curse

Reply

You're welcome.

Aha so only decorative purpose. Alherani is really interesting character and her curse. Hope that in story will be explain about her curse since I read Syrma's curse.

Reply

hehe, yes, I'll explain her curse in the following pages and her past a side story for the printed version

Reply

All will be in printed version? Well I would like read the printed version, but I am from Slovakia and here aren't comics/manga translated in Slovak only in Czech. And some online comics are almost in Czech.:/
But it doesn't matter I can read online comics in English with/without side comic story.

Reply

Yep, I'm considering to publish it in paper and ebook format in English and Spanish for now

And some of the extras would be the side stories of Menkar and Alherani, and other mini-comics. But this is an idea, I'm trying to find another publisher before :/
Reply