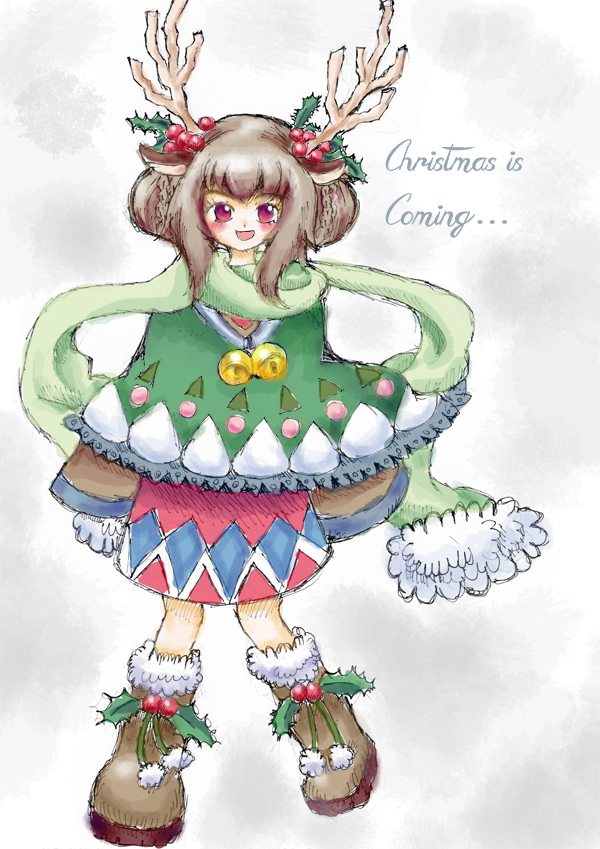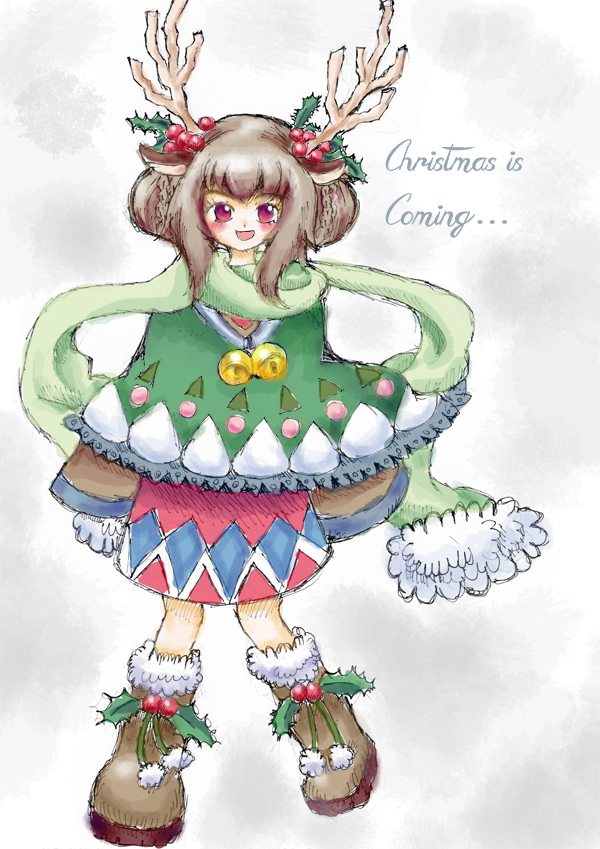 Watch
quick sketching..it is snowing right now, i wish Christmas can come soon... without homework =_="""""

I really adore this picture. I recognize it from your BassAVG avatar but it's great to see it in its full size. Thank you for all the work you do there. It's an honor to say hello here. 聖誕的歡樂吧
Reply

Thank you very much! I'm so surprised that you found it on Bassavg. Can you read Chinese? or are you learning it? XD
I'm so happy that you like this picture.
Reply

I've lurked around there time to time. I don't know Cantonese, but I'm able to search for strings, translate, make a VNs/etc. I've always been a fan of the site. The hand-drawn cover requirement is a nice personal touch and was able to submit one. Being able to click a bunch of random pictures and backgrounds and items to tell a story is pretty cool and of course the AVG site's a lot more developed.

Even if I don't read the language, I thought your Zodiac Bakery game was really cool. It had a path for every sign and utilized the bread girl quite well. Plus it had all your resources in one spot and it all fit together quite well. Great work.
Reply

wow!!! you are genius! sometimes i search for some websites with other languages, such as Japanese... Sometimes its not that hard for Chinese to read Jap, since few of characters looked really similar.....
Reply

I tried to go for a multilingual approach and just throw both languages in the mix to appease both audiences but most of the time one language has nothing to do with the other, but I dunno. I've read a good heap of ones on bass and I figure I'd try to go that way instead of just translating and then branch chaptering em.. Might just do that if I take the time to make another one.

But yeah, it's kinda fun trying to find out which characters synonyms get which results. Like Christmas gives a few, but polar or snow gets some too. I think I ran into your polar bear girl that way. I like that one.

It'd be cool to make a character for the site. I actually was gonna ask about the process but, ehh, I found the first forum link and I've read into it and have a basic understanding of the process.

It's actually a lot of fun looking at all the characters and I like all the mini-tutorial replies, yours included. I am going to try my best to use what I've learned to improve on my daily art and whatnot. Then one of these days I can introduce a 310x380 person/animal to the world with 2 or more faces.

I'd ask if there's a k limit but I already know I should set some time aside and think about shadows and colors and skeletons and open ended hair strands first.
Reply