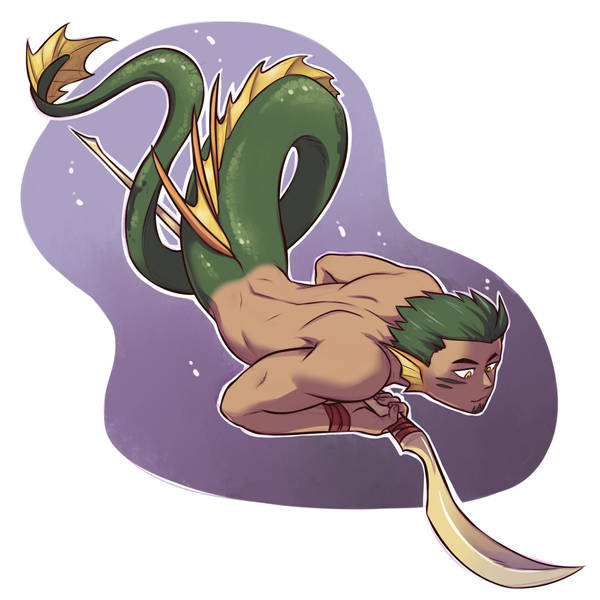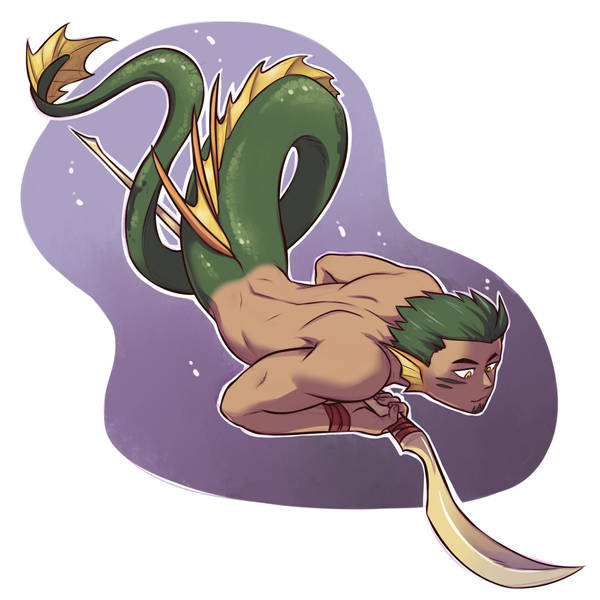 Watch
Inspired by the idea of a serpent coiling around a spear.

I imagine serpentine / eel type merfolks are slower than their half-fish counterpart, but they can use this to their advantage of being a stealth unit.

this one is by far my favorite
Reply

Reply

How well can he manipulate his tail? I mean this in the purest way possible.
Reply

You think he can teach me how to be sneaky?! 😁💖
Reply

He's so cool! I want to join the stealth corps!
Reply

Wow you are just on a roll here with the Mer-May!! Love the back muscles and the fluid motion you put forth.
Reply

Aww man! Love the epic action/ movement present in this one! Love the tribal theme that's sort of going on with him too!

Just curious, do eels/ sea serpents tend to be slower in real life?
Reply

Well, compared with "normal" bodied fish eels dont swim that fast. Moray eels for instance had to be an ambush predator instead of chasers like tuna

Reply

Oooh very interesting! I guess I knew they were ambush predators, but I guess I never considered their relative speed.

And yeah, Tuna would be able to swim so much faster and longer comparatively! heheh
Reply

your merfolks are awesome
Reply

Reply

Reply