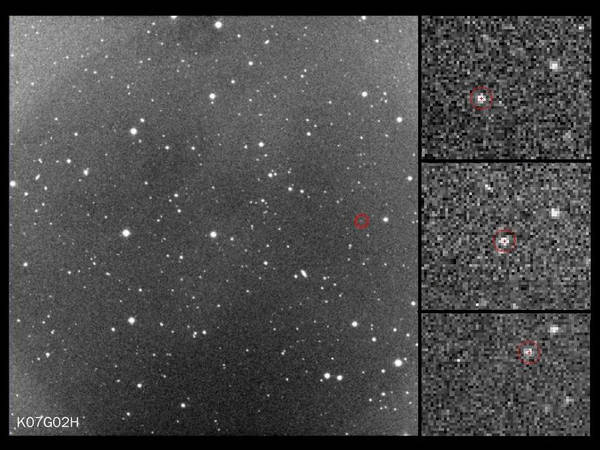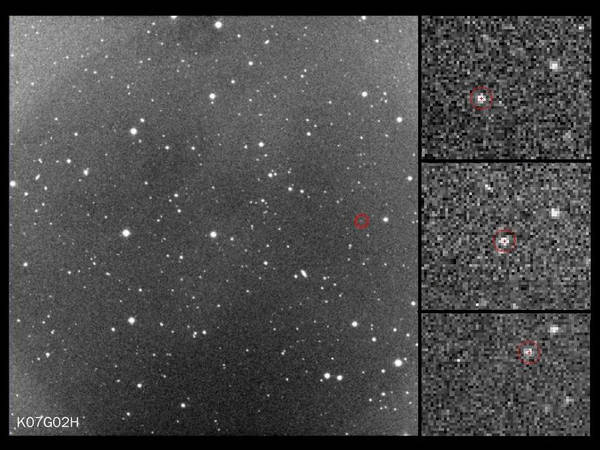 This shot may have no artistical value at all... but what it shows is pretty interesting.
In the very picture is an asteroid that two colleagues of mine and I have discovered last week

The whole thing is currently spreading by means of a part of Polish media.
I've already given an interview to a radio. Some websites and newspapers have mentioned our names.
Well... this is a great beginning of our search. This was in fact the first set of photos that we were to analyze.
The object's name is K07G02H... unfortunately, we were not given to call it.
It's quite a success even though.
Cheers!



That's very cool! cogratz!

Reply

This image means nothing to me, I thought it was snow in the thumbnail.

Congratulations to you tho!

You must be thrilled...

Reply

dopiero po żurnale wgłebiłam się w to foto

super!!!! gratuluje serdecznie!!!

Reply

Wow! Super

Gratuluje

Reply

Reply

Reply

Oh, thats very pretty, i think that it's you best photo ^_^


Gratz zią ;>
Reply