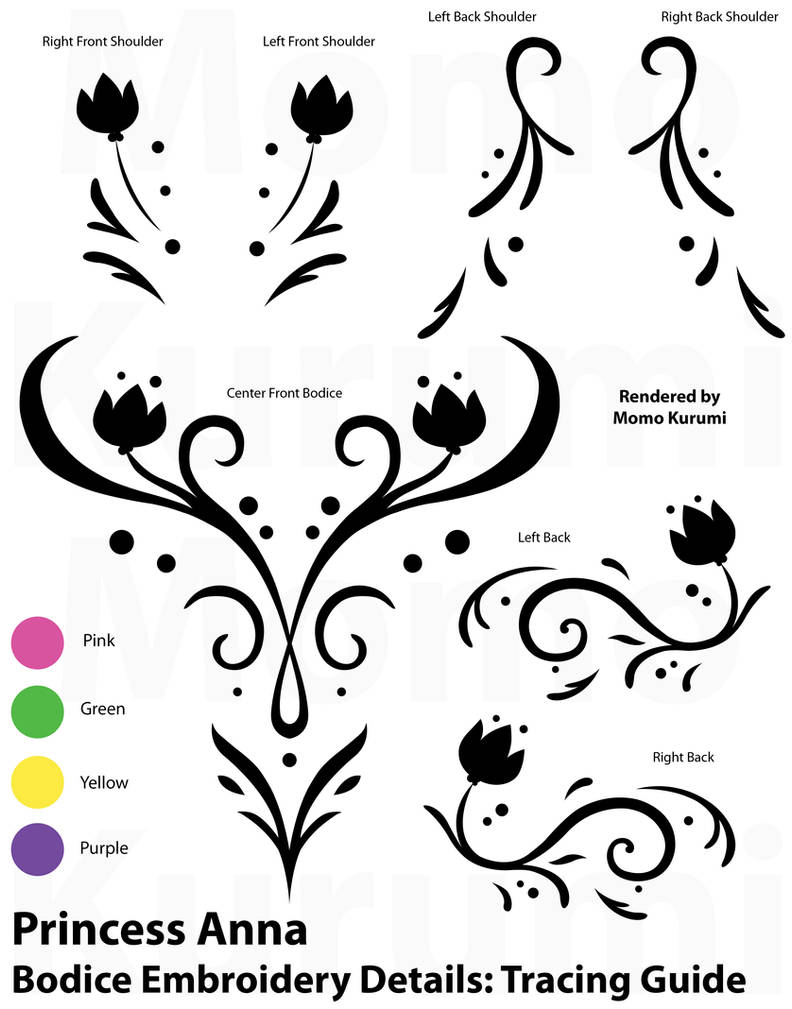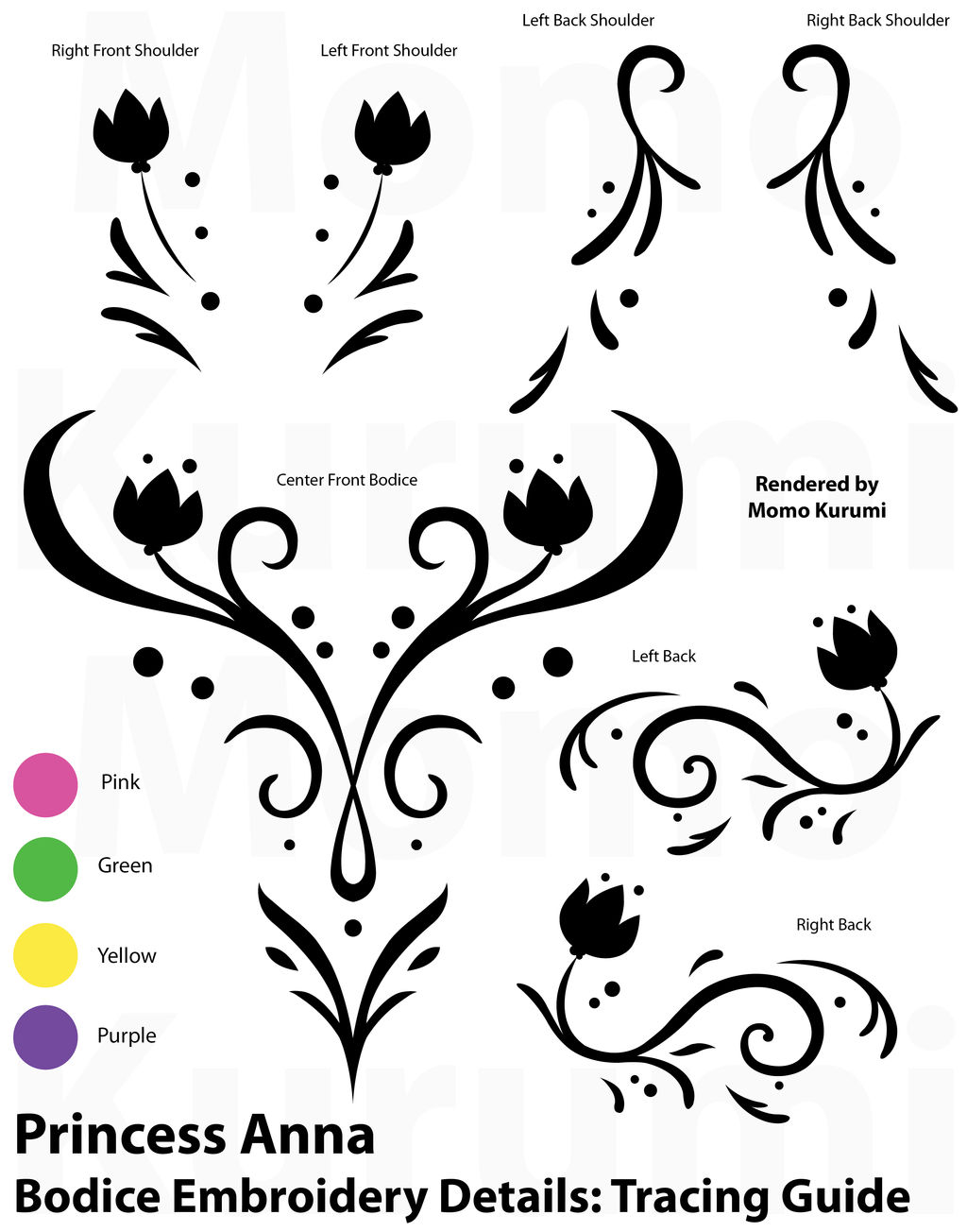 PLEASE READ:
This is for INDIVIDUAL use only. DO NOT redistribute without linking back to the original. DO NOT remove watermarks and credits.
You may use this for any recreational crafting purposes, such as a tracing guide for embroidering on Anna cosplays or costumes. DO NOT adapt these images and insert them into your own art images, tutorials, etc. without prior permission.
Most of these designs are Disney Animation's creative property, and I do not claim to have designed them (there are a few exceptions in which I designed my own original interpretations, such as on the back). All I have done is rendered them for reference.
Items are not necessarily to scale (it depends on what you intend to put it on), so if using for embroidery, be sure to check your scale! ;D
Information about the design:
These are the templates that I created when making my Anna cosplay. They are intended as guides, and may not be "screen accurate". In fact, I took liberty in changing, and even designing from scratch some of the parts where there were no available screen references. These are merely my interpretations, so if you choose to use this as a template in creating your own Anna costume, fan art, etc. keep in mind that some of these details can be changed for your uses, and that mine may differ from official Disney art as well. Also keep in mind that these creative designs, though rendered by me, still belong to Disney creatively. These are intended as reference guides only, thank you!

Here's my Facebook if you'd like to see more
cosplay photos, progress pics, and my cosplay plans!
www.facebook.com/MomoKurumiCos…
More Princess Anna Embroidery Tracing Guides:
Princess Anna Embroidery in Real Life!:

Thank you so much! Your guide was very helpful when I made my daughters Anna costume for Halloween - I posted pictures of it on my blog if you want to see how she turned out.
tabbygram.blogspot.com/2014/11…
Reply

Seriously, you're my favorite person in the world. I haven't found anywhere else that has just the right pattern for the dress, but you have all the right designs for like......everything......You're an amazing person!
Reply