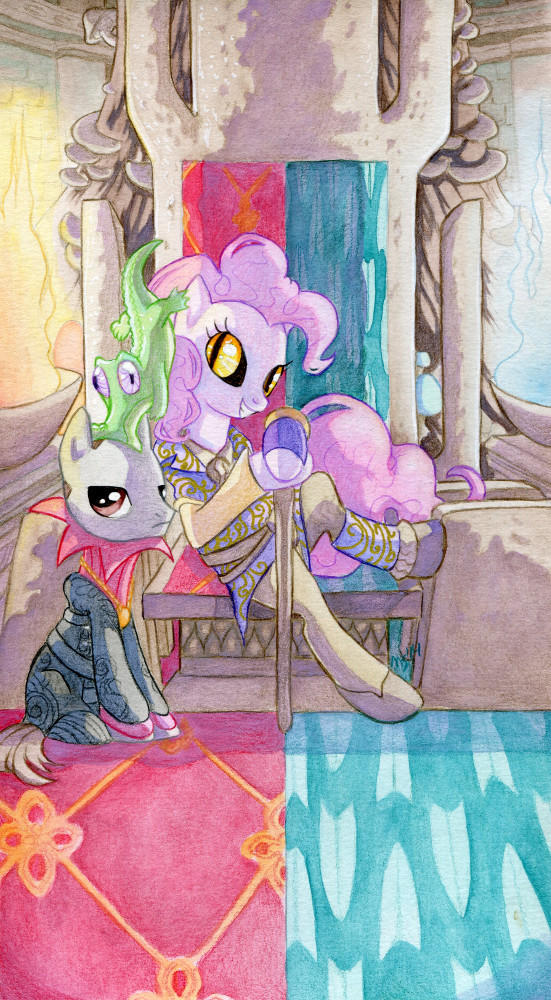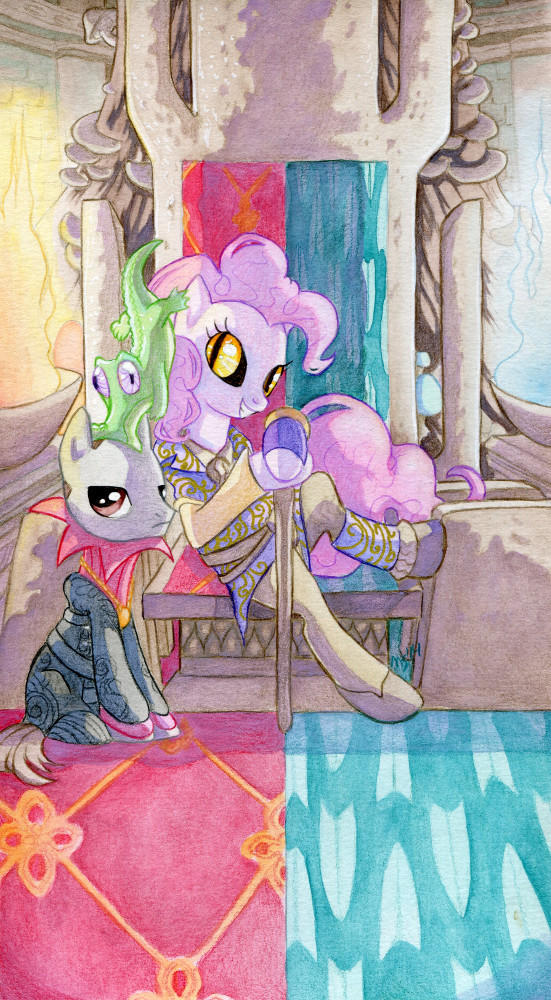 Watch
For those of you who have played Oblivion, you will recognize the palace of Sheogorath, the Dadric prince of madness.
This was first my hubby's idea, because he was convinced that pinkie pie was really the Dadric lord in disguise, and too be honest I think she's certifiable, so I agree. XD

My favorite part however is Haskill pony.

Haskill: "My lord does enjoy turning into a pink pony every now and then..."