Information

Activities

Supplies

Misc.


The unpredictable storms this autumn had thrown onto people did not stop them from preparing for Carnival of Life. As the coliseum doors were opened, Kukuris were excited to test their skills against each other in controlled environment, and the handlers had fun betting against each others. Small stalls selling products every kind imaginable were littered around the coliseum, the usually quiet place teetering with life and laughter.
As usual, the God festivals brought Kukuris wild and tame together, and medical team was on the site prepared to break more blood thirsty fights and attend anyone who needed it. You could feel the tension and excitement on the air, and the excitable screams of cheering.
However, it was all broken in one simple night.
No-one knows how it happened, but suddenly the head fighters of the coliseum got infected with contamination, which some people could remember happening from
years back
. People thought this disease had been long secluded to the point of non-spreading, but now it had infected not only handful of kukuris themselves, but seemed to be rapidly spreading to those around them.
Now these fighters with years of experience and strength were frenzied, and even the hardiest of challengers would really struggle to tire them out so that an antidote may be applied. But question remains - where did the contamination come from? Is the another mother nearby? But if so, where were the masses of shroomies? There were only few scattered sightings of them, and even then they seemed skittish and preferred to run away, completely opposite to their ferocity when a Mother was around.
There was something very odd about this. But thinking about it had to stay till later.
You may fight against other players till 28th October 6pm GMT
You may fight against contaminated NPCs till 15th November 6pm GMT




---
RULES OF THE FIGHT
In the Arena you fight against other players' Kukuris or NPCs!
Each week ends at 6PM GMT at Sunday
, where next week's comment chain is opened and you may no longer post in the old comment chain. Please make sure to post your entries in time!
GENERAL RULES:
► You may only participate in
two fights per week (Collab or not)
. Both PVP and contamination pictures count towards this.
► You may
not
join a collab if your two uses of the week are used. You may however arrange to post the collab on the next week.
► You may do two collabs per week, or two npc fights a week, or collab and a npc fight. Only limitation is that you may only do so 2 times per week.
► You may use a
starter
if you do not own a Kukuri yet.
►
Rewards
will be redeemed at the
end of the event
.
► You can claim only one reward tier.
► When
fighting against the fighters
, they must be shown with the
contamination
►
Creation requirements
:
► The fight must happen in the arena
► The entry must be posted in the gallery. No Sta.sh entries.
► With collabs, only one person has to post the image. It will count for both of you.
► Only 2 people may participate in the collab (You and the other)
► A Kukuri can not use magic in the event.
► Kukuris can enjoy the battle, but they have to be fighting. Playful silly fights are not passing.
► Keep track of your entry links! Save them in a stash or so that at the end of the event you don't have to go digging for them when redeeming your entries.
►
Art requirements
:
► Both Kukuris must be full bodies
► Colored, shaded with background
► The fight must happen in an arena
►
Literature requirements
:
► 1000 words
► When fighting contamination, +250 words per extra kukuri after first two
► Both Kukuris should be presented fairly evenly
► The fight must happen in an arena
► Around 50% of the required word amount should be concentrated on the fight.
---
THE CHANCE OF CONTAMINATION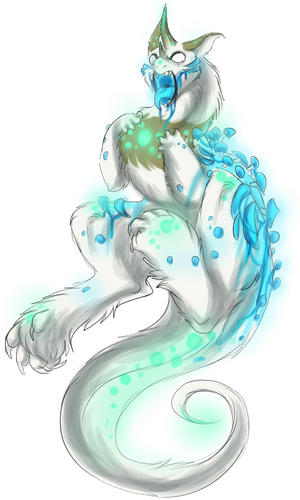 Fighting against contaminated NPCs has a
chance to contaminate your kukuri
, making mushrooms grow out of it's body and making it akin to zombies.
The chance of winning against the Contaminated will be based in how many of each side are in the fight, with the added spice of rng.
Contaminated Kukuri
cannot breed or participate in any activities including handlers
, and it gives
+5 to attack
and
-5 to defense
to the Kukuri's stats.
Breeding slots
given before the contamination
are still respected and can be used. Likewise any
traveling activities
included will still be counted as long as the entry was posted before contamination.
INCREASING / DECREASING YOUR CHANCES
If you desire to attain this contamination to yourself, or likewise desire to fight against it but not get it yourself, there are ways to adjust your chances.
- Adding more healthy Kukuris in the picture compared to shroomified
Kukuris
decreases
your chances of attaining contamination. (Remember that at max there can be 3 on each side)
- Adding
a starter
in the entry gives you extra bonus for
decreasing
the chance of contamination.
+ Adding more contaminated Kukuris
(player owned Kukuris who have attained contamination also count) against your healthy Kukuri
increases
the chances of attaining contamination.
+ The
further the weeks go
, the
more likely
you're going to be contaminated.
Likewise,
whichever side wins
gives a small chance of increasing or decreasing the chances.
HEALING CONTAMINATION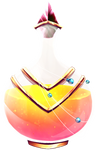 Contamination is scary, but healable disease. Normally, during any time, you can craft or obtain a
Contamination Antidote
, which will make your Kukuri cure of this disease without a scratch left behind (but no-one knows just how much it affects their mental state).
Also
you can heal a contamination by creating an artwork or story
! Simply draw your Kukuri being healer, medicated or taken care of either another Kukuri or a handler.
For now the healing with artwork or literature can happen until all entries have been rolled
+ couple weeks after that. The final date will be announced in news!
HEALING PICTURES DO NOT COUNT TOWARDS THE REWARDS AT THE END OF THE EVENT.

In general:

► You may
heal up to 3 kukuris
in one entry
► The place of healing is free
► You will get the
+3FP event bonus
for the healing images


For art:
► You must show at least 50% of the healed Kukuri and the one healing them.
► Colored, shaded with background
For literature
:
► 500 words + 250 for every additional Kukuri healed
► Around 50% of the story should be focused in the healing
YOU CAN ONLY POST HEALING PICTURES TILL 22.12.2018 11PM GMT
After this date, you CAN NOT heal the contamination with an entry, and instead must craft or acquire a Contamination antidore to get rid of it.
---
HOW TO FIGHT
This time around, you can either choose does
SP matter or is the winner chosen randomly
! The decision is completely up to you (two in case of collabs), so if you have ever wanted to pit 1SP Kukuri against 20SP one - who are we to judge! Life welcomes all the life's hardships in her embrace.
FIGHTING AGAINST OTHER PEOPLES KUKURIS
You and other person can choose to put your Kukuris together to see which one is the strongest. These entries will
always be done as collaboration
- however, how you feel fit to do the collaboration is up to you guys. You may NOT pit two of your Kukuris against each other, the kukuris must have different owners.
FIGHTING AGAINST SHROOMIFIED NPCS
Without a warning the trusty fighters of the coliseum were contaminated, and now instead of sparring the fights have turned very much real. Fighting is the only way to tire them out to get them healed out to get the contamination tamed up.
The fighters must be portrayed with their fungi contamination.

ASP
ATK 0 DEF 0 SPD 5
Dont let the size of this kukuri fool you-
especially
if you value your kneecaps. She may be small, but she is ả̸̮b̶̫̌s̶̮̠̋͝ò̵̜̯̕l̷͈̽̿ṳ̷̠̆͠t̶̘̟͊̈́é̸̢l̵̢͠y̶̏͐͜ ̴̺̋͂v̶͙̲̈́i̷̜̘̿̂c̷̠̤̍̈́i̴̡̠̐õ̶̘u̷̮̤̓s̷̟̱͋̓, and she's got the speed and ferocity to back it up̷!̵ ̷W̷i̸t̵h̷ ̵n̶e̸e̴d̷le-sharp teeth and claws filed to razor points ready to tear into her opponents, what this little dove lacks in size, she makes up for in r̵̟̒̆á̵̰͙͖̮̗g̴̙͛̊͆̋̇̕ẽ̵̡̲͉͓͎̭͛̄̈̍͘. T̸h̸e̶y̸ ̸s̶a̶y̷ ̴b̸i̶g̴ ̷t̸h̶i̷n̷g̴s̵ ̶c̶o̶m̸e̸ ̷i̸n̴ ̸s̶m̸all packages!! Adorned with a thick leather collar and grieves laced up with a long, sickle-like talon for hacking and slashing with ̶h̷e̵r̴ ̶p̶o̶w̷e̷r̶f̶u̶l̴ ̴r̷e̸a̴r̷ ̶l̷e̶g̷s̴,̴ ̸s̵h̷e̸ ̶l̵a̴u̷n̸c̶h̷̬̀e̸̝͗ŝ̶̖ ̵̣͌ĩ̸̥n̴̲̚t̴̪̒o̴̳̕ ̶̯͛b̵͈͐a̸̠̅t̶̳͊ṭ̸͌l̷̛̥ȇ̶̥ ̸̺́w̷̭͋i̶̩͋t̸̘̊h̷̪͗o̶̫͘ṳ̵͐t̴̼̆ ̷̥̈́ạ̶́n̸͙̑ ̷̥͑o̸̞͐ǘ̴̻nce of hesitation.
More wild than a feral cat, this mini is a handful, and certainly not an opponent to be taken lightly. It's rumored that her mother was an absolutely massive untamed prairie... but when you're trying to ḓ̴̉e̴̞̔f̷̻̥͠e̴̙̺̓n̶̺̑d̷̙̼̆̓ ̶̰͒́y̶͙͇͊ǒ̵̥̩ṵ̵̈́͠r̸͉̺̐ ̷̧̘͂v̴̛̠i̶̢͂ṫ̵͍͎̉a̶̱̔̆l̵͕̠͊ ̶̺̜́s̴̻̣̏̕o̵͚͠f̷͉͓̈́t̸̥̍̉ͅ ̵͔̃̽ṕ̸͉̲̄ȧ̸̠́ř̵̟̲t̶̫͖̑ś̶̹̼͝ from the razor-sharp claws, teeth, and spurs of this indomitable mini, you're not going to be very concerned about the rumor mill.
Ǧ̶̨̛̺̹̦͍̫͍̺͋̽͒͗̎̆̾̾̌͝ǫ̸̧̛̮͖̫̻͉̟͎̠̫̱͚͚̯̫͈̓͛͋̕͜ȏ̷̧̟͍̂̅̓̿̾̃̆̑̃̿̚͘d̶̡̬͉̃̒̓ ̸̧̧̳̻͎͈͓̲̞̗̾́͒̅͋̄̍̏̀̍͂͐̇̀̑̓͝͝ͅļ̵̢̱̖̲́̀͘ư̸̧̰̻̝͈̜̳̺̯̝͈̥̓̔͊̚͜͝c̵̡̖̼̦̩̊̏̍́̂̅͊̾k̴͙̘̦̻̱̣̰̝̗̑̊ͅ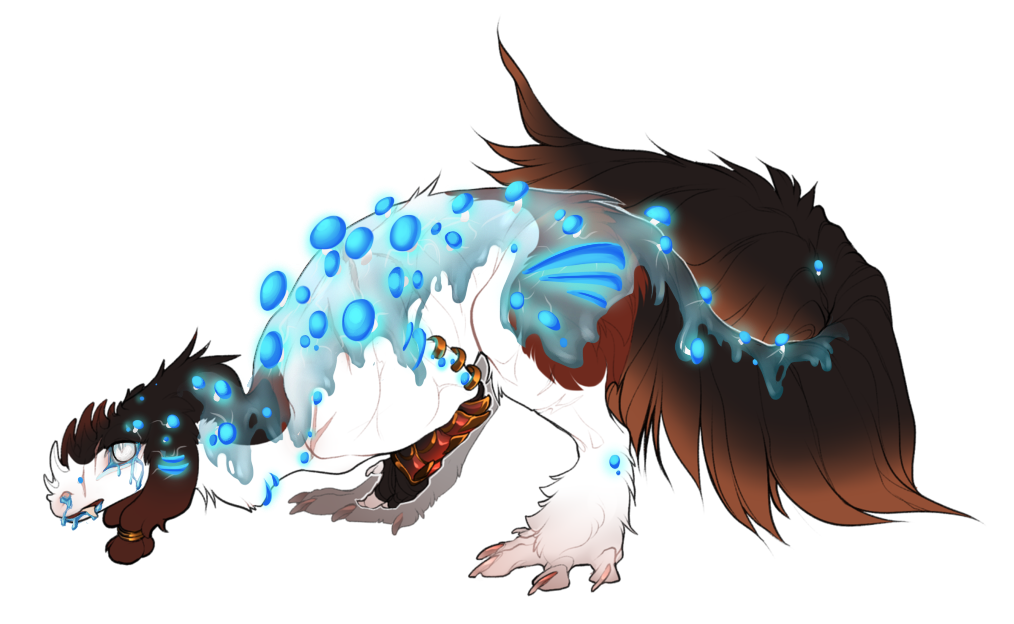 TROODON
ATK 5 DEF 0 SPD 0
This guy c̴̳̄̚o̴͉̥̊ḷ̴͂̚l̶͔͝ȩ̵̎̆c̴̩͝ͅt̶͕͇̀ŝ̷̻̞ ̴͍̦̐͝a̴̱̱̎l̵͕̿l̷̘͂ ̶̣͑̚t̸̲͎̒h̶̼̋̚͜è̴̹͎ ̶͕̖̐l̶͖͋͝a̶̭͚͋͂u̷̮͙̚g̵̱̃̌ḧ̵̞́̒͜s̷͎̾͒ ̸͓̖͐͠from both the opponent and from the possible people watching - at the start of the brawls. He usually leaves the stage followed by the s̶͙̲̯̤̟̤̰̳̩͔͓̦̦̤͑į̵͉̪͔̗̮̹̼̻̮̽̋̾́̀͗̈́͂͜l̵͙̤̜̗͚̟͔̺͑̿̏̈́͑͌̾͑̏̚ě̴̩̭̖̝̐̊̓̽̋̎̈̏͑̎̕͜n̴̰͔͓̝̖̬͇͚͓̤͆́̾͜c̴̡̨̧̨̢̝̟̦̝̥̲͖̙̠̃̑͑̑́̓̊̚̚͝e̴̜͙̰̳͈̬͔̭͎͗̋͒͂̊̀͐̈́̑͑̀́́̕ of his honored audience who are most likely still wondering what happened.
N̶o̴ ̴o̶n̴e̵ ̸l̵a̶u̸g̵h̷s̴.̸ ̶
Troodon is shy, don't see any reason to talk with anyone and takes absolutely zer̶̟̉o̵̳̓ ̶̡̆a̵̙͂m̵̜̈́o̴͔̅u̵̯͐n̴̞̔t̶̡̋ ̷̰̈ỏ̸̞f̷̞́ ̴̖̈́j̴͎͂ó̷͜ỳ̸ͅ ̴̙̑i̸͎͆ņ̷̎ ̶̪͐w̷̰̅h̵̃ͅat he is doing. His dream was to become a gatherer and to help in gardening, but he was born to a famil̵y̵ ̸l̶i̴n̸e̷ ̸w̶h̶e̸r̵e̶ ̴e̶v̷e̴r̵y̷ ̸s̷i̵n̸gle albino kid was destined to become an arena m̶͕̗̻̈́̐́́̌̇̆̂̚̚o̶̧̮̤̼͍̫̠̦̰̫̫͖̘̐̀̾̏͑̈́̿͒̿̊̑̿̍̕͠ͅṉ̶͕̋̓̑̐͑̀̋͝ͅs̵̤̳̅̓̋́̎̈́͋̀̅̅́̓̓̈̓̾̅t̴͔̪̥̱̬͔̖̦͉̻̽̆͋̓̔̀͋̎͗̓̍͛͌͝͝ͅe̷̹̫͓͔͐̚ŗ̷̧̥̝̪͕̤͇̬̮̰̈̀͋͐̈́̽̓̏̿̚̕̕̚ͅ. Even if he is only half albino, he had to follow his fate and now he is rooting out weeds on the front lines in hope of not getting any opponents one day. So that he could truly follow his c̵̗̠̙̠̬̬͍̺̤̀͗̇̆̽̔̽̚͜͝͠ͅa̴̡̡̘̯̤̗͔̮͖̠͖̼̞̼̳̰̯̓̒͋̋̆̆͛̈́̊͝l̸̡̡̡̢̦͉͖͙̤̥̖̰̜̫͇͖͛̌̈́̏l̶̡̮̠̺̭̩̼͇̠̹̓̓̈́̿̆̈̅͜͝i̶͓̝̝͒͗̈́̀̐̍n̸̡̧̢̛̞̼̞̱̙͉̥͕̳̈́́̾̓̋̾̈́̂̓̚͠ͅͅg̷̜̿̄̉͑͑̿̎̈́͝.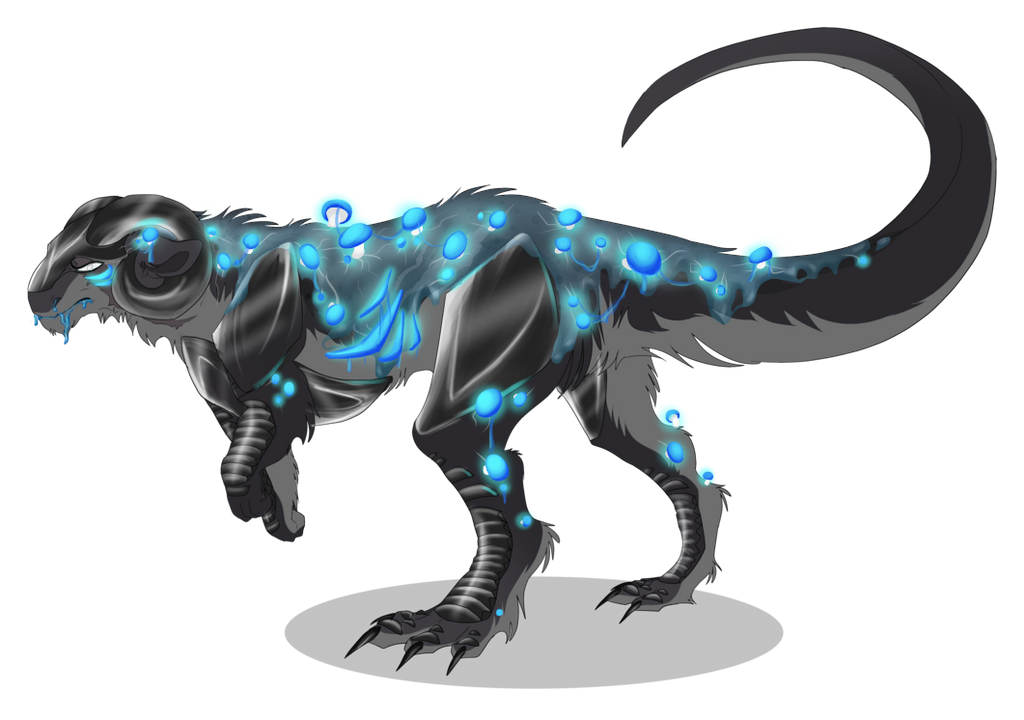 DAKOTA
ATK 0 DEF 5 SPD 0
This older rook has bee̷n̵ ̶t̸h̸r̷o̷u̶g̵h̶ ̴b̶̴̴̼̼̩̙̞̍̍̀͆̇̕̚ả̵̴̴͕̹̞͚̮͆̏̀̑͒͗̃͜͝ḍ̴̸̶̨̦͚̞̽̀͊̕͘͝ ̵t̸i̸m̶e̵s̷ ̵a̵n̶d̷ ̸h̸a̶s̸ ̴s̶e̶e̴n̶ ̷b̸e̶t̴t̶e̶r̶ ̵d̶a̷y̸s̷. Despite what most woul̴d̵ ̵p̶r̶o̴b̴a̴b̵l̴y̵ ̴t̶h̶i̵n̷k̷ ̷o̸f̴ ̶h̶i̸m̶,̶ ̵h̷e̸ ̸i̵s̵ ̴n̷o̵t̸ ̷a̶ ̵̡̘̬̺̫̭̦̅͒͐̒͒̏̕̚͠͠b̷̖͛â̷̘̐͋̒͝d̷̢̨̛̯̟̬̖̭͎͚̤͑͊̋̃͊͝͠ ̴̢̠͈͎̲̿͌̈͘ģ̶̳̜̓͂ư̷̙̲̤͐̐̐̐y̶̧̯̪̙̹̱͛̔́̒̑̐͊̒̉̀͜. He's not one for talking and does what he has to do to get the job done.
Silent, c̴o̶l̸d̶,̵ ̶m̷y̵s̵t̴e̷r̶i̵o̴u̶s̶,̵ ̴a̵n̴d̴ ̷b̶r̶a̵v̸e̵ ̶w̷ould be the words to describe this 7 foot male. He is all about defense and has very low agility and speed. He will gi̵͎̅v̶̖̚e̵̜͊ ̴͕̈ẏ̴̤o̴̺̐ư̶̞ ̵̙̄à̷̠ ̸̞̏g̶͜͝ô̵͈o̴̱͋ḏ̴̊ ̶͇̆f̶̢̍ȋ̴̥g̷͍̒h̴̰͗t, but if you win he will congratulate you on your ṿ̷̑͝͝í̶̢̨̬̼͍͓̬͎͎̺̀̍̏c̴͈̱̠̪͈͇͓̖͔̀͆́͐t̶̨̬̭̺̭̥͚̎͑̌̎̚͘͝o̶̦̣͎̟̭͚̳̅͂̓͂̒̈͂͊̒̂͝ͅr̷̖̯̗̺̞̤̒̓̑̀̐̃͑̄̚͝y̷̢̧͍̯̟̞̟͈̽͋̂͛͗͋̆͝, even if it does seem like he wishes he couldn't. He isn't competitive or aggressive in anyway, but ḓ̴̢̝̀̋̆o̵̰͂̎̓ ̶̀ͅÿ̷̠̱o̷̩̳͔̅̃͗u̸̻͝r̴̝̞̕ ̵̼̲͍̈́͒̃b̸͔̊ë̴͍͖̤͌s̶̢͔̮͛͝ẗ̸̡̺̕ ̵͉̓n̶̡̝̮͐ò̴̩̲͇̑t̸̞͂̍̓ ̴̖̈́͋̇͜t̴͖̆ô̶͎̖͊ ̸̡̫͙̈́̌̊ĝ̸̥͓̜e̵̞͔̊t̷͖̑́ ̷̢͈̖̒͘o̴̬̩̝͛̈́n̴̥͉͋̀͘͜ ̴̢͕̂̃́h̶̤̬̾ì̴̳̿͝s̵̞͇̕͜͝ ̶͈͑b̷͍̩̥̐͒̅a̸̱̤͔͛̾ḑ̵̘̯̓ ̷̧͍̪̀́̕ş̶̥̾̿i̸̛̫̥̿̕d̷̨̳͋͝e̶̗̍́ͅ.
SLIM JIM
ATK 0 DEF 0 SPD 10
Fast like a bullet, Slim Jim is a cocky opponent who is known to p̵͖͙̾͝l̸͙̚a̶̲͕̫̓y̸̘̅̚ ̷̪͋̏̇t̸̼͍͒͐r̴̥̰̍̅i̶̒̋̿ͅç̶̇͋̐k̸̺̜̎̅s̴͇͐̋ o̷n̵ ̴t̶h̸o̸s̷e̵ ̶t̸h̷a̸t̴ ̸a̸r̷e̵ ̴p̵u̷t̴ ̵t̵o̸ ̸f̵i̶g̶h̵t̵ ̶a̵g̸a̶inst him. He acts like every match is but a ̵̨͔͈͌f̸̝̩̠͋͛͠ů̴̧͝n̷͙͗͒̈́n̴̝̣͠y̶̭͇̓ ̴͓̝̈́̈g̷̝̼͒͛a̷̎ͅḿ̶̖̚ȅ̸̩̜́̑̌ to him, and right from the start he trulŷ̴̼ ̷͙̈e̸͕̿x̸̛͕p̷̦͘e̴̲̊c̴̝͆t̷̫͘ş̵͝ ̴̳͘t̶̬͌o̵̹̔ ̵̼̊b̵̭̊e̸̫̎ ̸͕̋t̶̠̿h̸̡͋é̶̳ ̵̠̒ẅ̶̯́î̴̞n̵͙͑n̷̗̾er. Slim Jim uses his speed and agility to c̴̨̈́o̸͇͝n̷̢̒f̸̘̕u̴̍͜s̸̺͠e̵̠̿ and tire his opponents, striking with his teeth and two toe blades as soon as the other kukuri stops for a breather. His muscular legs are made for running and jumping h̵i̶g̷h̴,̴ ̸a̴n̴d̵ ̶i̴t̸ ̴i̸s̸ ̸n̴o̸t̴ ̷a̶ ̶r̴a̷r̷e̸ ̷s̷i̵g̸h̸t̶ ̷t̵o̷ ̶see Slim Jim playing around with his rival by jumping all around them, dashing under their bellies and dodging all their attac̴k̴s̷.̶ ̸M̶a̶n̸y̴ ̵k̶u̵k̴u̷r̷i̴s̴ ̶ù̷͍̭͠n̶̝͎̫͇͐̈̀͘d̶̢͈͖̥́̒̐e̸̖̽̌͝ͅŕ̵̠̬̥̠́̌͒e̷̹͇̿͜s̶̛͖̣̈́́̄t̷̯͍̼̣͂̀į̸̋͗͘͜m̵̪̰̆a̶̜͍̫̔͘̚͜t̸̹͑e̷̟̲͖͂́̇̎ ̷̯͓͂̑t̴h̴i̷s̶ ̷f̴a̷s̸t̴ ̵f̶i̸g̷h̷t̵e̸r̸ ̴d̸u̸e̵ ̴t̶o̴ ̵h̶i̶s̴ ̷s̸m̶a̶l̷l̶ ̴s̵i̷z̵e and slim physique, but as soon as they hear Slim Jim's careless laughter and witness his furious attacks, they know they are facing a̶̜͕͒̄ ̶͎̬͖͠ͅt̸̹̰͎͎̂͑r̵͚͋͆́ŭ̴̱͉̒͐e̵͙̅ ̴̮͈̅͗f̵͇́̐̃̾ͅi̵̖̥̰̯͆̓g̵͉͓̠̙̊̈́̇̀ḧ̶̼́̈́̏t̵͕̱̜̭̃é̸̺́͝r̶̢̫̾̾̔ͅ.̴̡̦̦̔͂̕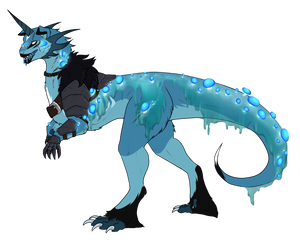 POSEIDON
ATK 10 DEF 0 SPD 0
A clever rook in the prime of his years. Pose̵i̶d̶o̷n̸ ̶l̴i̴v̶e̷s̴ ̴f̵o̷r̸ ̵t̶h̷e̴ ̵g̵̘͖̉͋̆͝ͅl̶̻̍͆̍o̸̢̨̩̲͓̒̌̃̚̕ȓ̸̲͉̣̟̒̉y̸̡̮̼͈̆̌̄̉ ̸̖̻̓̉̉o̵̡̞͎̻̳͛͌̆f̴̠̥̭̰̄ͅ ̴̗̱̯̏̕b̵̨̢̩͇̬̾̈̂ā̸̖̳͔̬̈͊̀t̷̰̬̦̰̲̎̅̎̃̕t̵̢̙̩̐͗ḻ̸̢͖͂͗̆͘͜ȩ̸̻̝̤̑ ̶a̵n̶d̵ ̶t̸a̷k̷e̵s̵ ̵h̶o̸n̸o̵r̷ ̴v̶e̸r̷y̵ ̸s̵e̵r̵i̵o̷u̸s̷l̵y̵.̴ ̵I̶f̷ ̷d̸efeated fairly, he's not above congratulating the winner, and whenever he wins, he'll boast about hò̸̖w̴̡̑ ̶͔͋g̴͉͝l̶̗̽ő̸̝r̵͕͋i̴̫͠ȯ̶̭u̸̱̐s̸̜̿ ̷̳̉ṫ̸̮ẖ̴̀e̴̡͘ ̸̢̀b̴̘̊a̶͚̿t̷̫̕t̵̠̒l̴̞̍e̴̹̅ ̶̤̌ẁ̴͇ȃ̴̞s̷͔̆.
This reflects in his figthting style, as he analyzes his opponents for w̷̡̝̰͕̄̽̈́̽̽͜ë̷̡̢̙̬̼́̍̎a̸̢͍͍̾̈͌̾́̆̚k̵͖̙̫͇̈́̋̎̈́̓̈́ͅn̴̨̏̎͘̕͠é̴͖̱̺͔ͅs̴̹̆̓̓̃̓͌̚s̵̼̭͖̯͕͑̃͋͛ę̷̳͕̺͇̏̾̎̀̀͛ş̶̣̹̜̤̈́̋́̐̚ͅ before charging into battle headfir̴s̸t̶ ̸w̶i̶t̸h̴ ̴n̵o̵ ̵t̵a̴k̶e̷b̴a̷c̸k̴s̵.
He uses his size and pure muscle to ram ̸̨̋o̵͖͆ŕ̵̮ ̸̲̉g̴͌ͅṛ̶͛a̶̮̍b̴̠̃ ̵͈́a̷̩̎h̵̹̅o̸̬͠l̴̬̾d̴̝͝ ̶̱̃ŏ̴̙f̵̻͆ ̴̱̚ḥ̶̉i̷̼͛s̵̬̕ ̴̛̜ǫ̵͝p̶̨̀p̷̳̄o̶̢̓ǹ̷͙e̷̙̿n̵͖̾t̵̻͌s̸͔͝ ̴͖̆w̷͐͜i̵̢̋t̸̜͊h̶̗̑ ̴̰̈ẗ̵͎ê̴͇ȩ̷͑th and hands, swinging them around, aiming to slam them to the ground or into the arena ring, pinning them down.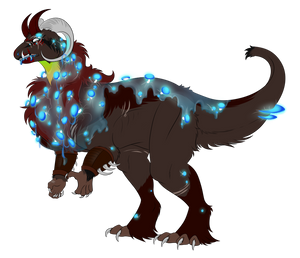 CRUSIAN
ATK 0 DEF 10 SPD 0
Strong and silent type. Crusian has very straight-for̸w̸a̶r̶d̵ ̵f̵i̴g̵h̶t̶i̵n̶g̵ ̴s̶t̵y̵l̵e̶,̴ ̴d̵̘̔͘e̷̤̪͌͐̐̈́f̵͖̖̃̽͝ḛ̸̔ņ̴͖̦̥́̃̚͝d̶̪̉̄i̵̛͍̲̘n̶͈̮͔̒͑̚̕g̷̝̳̹͇̓̈̄͂ ̷̣̇́̚h̴̰̲̮͊̀ē̶̥r̵͈̺̯̼̅̌̀s̶̜͍̫͔̿͛͂e̷̺̣̣͛̐l̸̲̫͠f̵̫̙̮̄͊ ̷̨̧̧̤̔f̶r̴o̴m̶ ̷b̸i̴t̵e̷s̴ ̷a̵n̵d̴ ̶c̴l̸a̵ws by ramming her muscular body against victim and trying to get hold of them, pushing them to th̵e̵ ̷g̴r̶o̵u̷n̴d̴ ̴a̵n̴d̶ ̷s̵̗͐̏̈̔͜u̷̱͗̎͒f̷̺͕͚̿͛f̷̡̢̞̺̑̂̋̄o̸͙̗̤̅͒ċ̸͉͖͐ȁ̴̰͇t̸̜̳̹̋̅̃̀î̶̹̘̺̰n̶͉̟̕g̵̺̥͊͐ them into her matted mane. She is like a rhino when she starts the attack, but usually tries to stay relatively close to her opponent.
S̸h̷e̴ ̷i̷s̸ ̴f̷̜̠̊̉́̾̑̎̈́͝u̵̫̪̥͕̜͂͐̔̊͌͂͊͒͛͠r̸̰̰̮͋̂̆̎͂͋̓̎̃̏͑͊i̴̡̬͚͊̂̊̈́̄o̴͓̯͖̽̎́ú̶̦̄̓̈̈̓̀͊̈́̃̓ș̷̼̝̟̣̯͕̂̒̒̓͘,̸̡͕̯͉͉͔̬͉̱̭̟̮̈́ but understands when enough is enough, and usually doesn't want to use her full power. Crusian gets tired easily, so she tries to overwhelm the opponent with brute force, pinning them down against ground or wal̵l̶s̷.̶ ̶S̵h̴e̸ ̷h̷a̸s̷ ̴p̷a̶i̷r̸ ̸o̵f̶ ̵p̴r̷o̴t̶e̵c̶t̵i̵v̶e̴ ̷c̷l̵a̴w̴e̷d̴ ̷a̸r̶mors on her front paws, which are designed for better grip from opponent. She has poor eyesight.

KUNPIT
ATK 0 DEF 0 SPD 15
GOTTA GO FAST
This bony boy n̸e̶v̸e̷r̵ ̷s̷k̷i̴p̶s̵ ̵l̵e̵g̸ ̶d̸a̷y̴ and therefore his legs are
strong
. He's a skilled runner and will l̶e̷a̸v̶e̸ ̴y̵o̶u̴ ̵i̶n̷ ̷a̷ ̷p̶i̷l̵e̴ ̷o̵f̶ ̶d̴̡̤͖̓u̵̡̲͆s̴̡̨̭͂t̴̻͓͗͂͜ at the arena. The only tack he has are fabrics on his feet to keep his feet from getting worn and sore, plus a steel claw exte̴n̶s̸i̶o̷n̷ ̷f̸o̸r̸ ̵a̷n̴ ̵e̷x̶t̸r̴a̷ ̴d̸̵̴̗̳͔́̋̌à̶̵̶̫̙̝̼̀̓̀n̷̶̸̢̗̜͐͊g̸̸̵̣̗͗͐̏e̶̶̵̬̦̅̑͐r̶̷̴̨̧̟̋̄o̸̷̵͖͕̲͊̓͆ų̴̶̸͈͇͒̕͘s̷̸̴̟̞̹̲͛͂͗ ̵t̷o̷u̷c̷h̵.̴ ̸S̴ome say he was spewed out of an unlucky blacksmiths forge who got a first taste of this sleek sphynxes speed and aggression. Othe̵r̶s̵ ̵s̵a̶y̸ ̷h̶e̶ ̸w̶a̸s̶ ̷l̴e̴f̴t̸ ̶a̵m̵o̷n̶g̵s̸t̴ ̵a̴ ̸f̶o̷r̵e̷s̴t̸ ̸f̶i̸r̴e̸ ̶b̸̬͋ỳ̷̠ ̷͍͒h̸̰͌i̵͙͋s̶̬̅ ̶͙̌ơ̸̸̷̬̙̮̰͍̜͈̞̪̤͂̽̓͛̍w̷̸̸̡̛̘̘̣͔̹̲̓̎̃̄̍͊͘n̸̸̴̛̦̭̺͓̈́́̿̇͊ ̴̶̸̧̭̞̻̖͔̓̑͐̔̀f̴̸̴͈̘̙͇̳̎͌͊̃̈́â̸̴̸͚̞̠̻͂̎́͑͜͝m̸̵̴̨̡̞̝̪̮̳͙͆͋̓̕͝i̵̷̷͚̟̙͎̩̇́̈́̕l̸̷̶̠̪̼͍͇̜̜̀̆͘͝͝y̶̵̴̧̻̘̟̬̦̟͋̎̓̀̅́̅͘ͅ ̷w̴h̵o̴ ̴s̶h̴u̷n̸n̷e̴d̷ ̵h̶i̸s̸ ̴l̷a̴c̸k̷ ̷o̵f̵ ̵f̴u̷r̵.̵ ̴W̸h̴i̶c̵hever way they story goes, he's got one thing on his mind; to win any battle he's thrown into.
Hope you can handle the heat!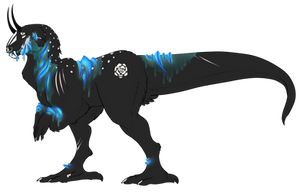 BLACK ROSE
ATK 15 DEF 0 SPD 0
Black Rosie, or BR for short, sol̶v̴e̷s̷ ̶t̶h̴i̸n̸g̵ ̵i̶n̵ ̴ọ̸̸̴̀̕ͅņ̵̷̶̛̯͋e̵̷̴̢͙̒̂ ̸̵̸̧̈́̀͜w̸̴̴̨̞̉̒ḁ̵̴̴̛̝̀ỳ̴̵̶̢̲͝: head first. She doesn't make strategies or does she talk, she will charge against every opponen̴t̷ ̷w̷h̵i̸c̴h̵ ̵s̴e̵e̴m̵s̶ ̶w̸͙̏ȏ̷̤͉r̶̤̳̎̎t̶̢̞̋h̸͚͘͝y̷̩͆ ̶t̸o̴ ̷b̶e̴ ̴c̵harged at. The dove might have a small posture but Black Rosie takes it for her advantage, be it in the arena or outside.
A̸r̶e̴ ̶ý̶̷̶̮͎͇̤̰̥͚̹̓̅̈́̅o̷̴̷̜̭̦̥̒̐̈̚̕ų̸̷̵̙͖̈́̿̈͂ ̴̸̶̲͓̝̜͓̝̈́̿̉̓̌r̵̵̵͖͉̝̙͖̣̤̻͈̝̽̅́̉̽̀͒̈́̓͋̕ę̶̴̸̡̡̨̱̘͚̤͉̝̼̝̣͇͖̼͋͆͌̽͠͠á̷̵̶̢̡̞͓͚͛͂̃̄͛̂͆̍̕d̷̶̵̨̧̧̠͇͓̪̣̞̈͌̂͂̀́̈́̆͂͆́͘͘y̸̸̷̭̘̭̥̭͉̹̪̞̘̆̾̽ ̷t̵o̵ ̴f̶a̷c̴e̴ ̶t̸h̶e̷ ̸b̵l̶a̶c̴k̴ ̶r̸o̸s̸e̸?̷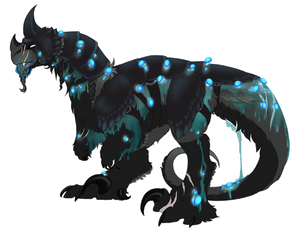 HRAFN
ATK 0 DEF 15 SPD 0
Hrafn is uninterested in everything more or less̸.̵ ̷H̷e̸'̵s̸ ̴b̵o̷r̴e̴d̴ ̸a̸n̷d̶ ̵s̷o̷m̵e̴w̶h̷a̴t̶ ̵š̵̵̴̡̱̗̝̣̘̞͛̎̄̃͒ą̶̴̴̛̲̠̦̼̫̮̿̎͒̇d̵̵̵̦̲̱̗͐̌͛͋̀͘ ̵i̷n̸ ̷w̷h̷a̵t̴ ̴h̴i̷s̸ ̴l̸i̸f̸e has become, and all he dreams of is a fight actually ̴̭̲̪̱̉̂͂̚w̷̖̆̚͠ö̴̙́r̷̘̃͛͘t̴̻̲̫͒͆̀ḫ̴̙̗́̐̈́͝ ̶͓̞̌͗͆f̴̧̟̓̎̃i̶̢͔̙̓g̶̹͙̳̳̋h̸͕̗̬͂̄t̶̘̖̣̪͂̃̑̀i̸̦͙̐̓͝n̸̢̤̬̐͘̚g̷͓͊̄̑ ̵͚͔̀̿̂instead of the dull, one-sided ones that have become most common in the veteran's career.
As can be concluded, Hrafn adores ̷c̶h̵a̶l̴l̵e̶n̵g̵e̴ ̷a̶n̵d̵ ̸t̶h̸e̷ ̵ã̷͔̽d̴͔̥͐r̴̤͛ë̸͖͗n̴̡͚̅̐a̸̰̗̐̈́l̴̰͌̑i̶̪̐͘n̷͇͑̓e̸̼̙̐̇ ̷͔̱̈́ṛ̷̣͒u̴̜̾s̶̱̒͐h̶̻͎̉ ̸t̷h̸a̴t̵ ̴h̴e̵ ̷g̵e̵t̵s̶ ̸f̵r̷o̴m̵ ̷a̴ ̸d̵i̸f̶f̵i̶c̶u̶l̶t̶ ̸b̸a̶t̷tle, and fame and glory aren't really important to him - all he now wants is finding and overcoming a ẃ̷̢̳̻̜̲͛͛̎͘o̷̳̻̎̿͐̂r̵̺͑̉̀͆̄t̵̛̟̫͙̘̥̎͛̈́h̵̘̎͠y̶̟̥̑̇͂͊͠ opponent.
Note that these Kukuris are not official starters and thus cannot be used in breedings, traveling entries or for anything that requires a starter. These Kukuris also do not give other Kukuri FP bonus.


---
POSTING YOUR ENTRY
Remember that you may post
only two entries per week
- were it a single entry or taking part in the collab! Make sure to fill all the parts of the form correctly, there is no rush.
POSTING YOUR AGAINST CONTAMINATED KUKURIS ENTRIES
Remember that
fighters
must be shown to have
the contamination
! If you desire, you can also use
contaminated imports
(must be contaminated at the time of posting). Using other player's contaminated kukuris is okay as long as the picture depicts atleast one NPC in it. Using other player's sick kukuri doesn't mean you have to collab it!
Link to the entry
:
Collab partner
: (use the @ username, remove if not collab)
How many healthy Kukuris are in the picture
: (Max 3)
How many contaminated Kukuris are in the picture
: (Max 3)
POSTING YOUR PVP ENTRIES
Note that in collabs only one person has the post the entry
. Keep track of the comments you put in the comment thread, as you need to provide them to claim rewards later!
Link to the entry
:
Collab partner
: (use the @ username)
Does SP matter in this fight
? (if no, you can erase the skill point part of the form)
KUKURIS FIGHTING

Kukuri 1

Link to the import
:
Skill points
: 0-ATK 0-DEF 0-SPD
Kukuri 2

Link to the import
:
Skill points
: 0-ATK 0-DEF 0-SPD
---
REWARDS
Rewards will be determined by how many times you took part in the duration of the event.
PLEASE REMEMBER THAT YOU MAY ONLY PARTICIPATE 2 TIMES A WEEK.

You will be required to provide proof your EVENT COMMENTS (The comment you post in the thread with the picture in it) at the end of the event. Please keep track of them on your computer or personal Sta.Sh.

You can claim only one reward tier.

For collabs, only one person has to post it and you can use it just the same as long as you're mentioned as the second collab partner in the event comment.

Kukuris get +3FP event bonus in the images they are portrayed in and posted for rolling!

Every participating Kukuri gets Award badge to their Award wall!
Badge art will be published later, stay tuned!
1-3 entries
► 1000Cr
► 3 x Small
Scar packs
► 1 x
Large Scarpack
►
Background set - Coliseum of Life
(3 uses)
► 1 x Event familiar (
Ra'chak
,
Ra'lua
, or
Ra'kae
)
► 1 x
Contamination antidote
►
Background set - Fungal Contamination
(1 use)
4-6 entries
► 7000Cr
► 7 Small
Scar packs
► 3
Large Scarpacks
►
Background set - Coliseum of Life
(6 uses)
► 2 Event familiars (
Ra'chak
,
Ra'lua
, or
Ra'kae
)
► 1
Scroll of Modification
► 1 x
Healing Potion
► 1 x
Safe nest potion
► 1 x
Large accessory blueprint
► 2 x
Small accessory blueprint
► 2 x
Rainbow dye
► 2 x
Contamination antidote
►
Background set - Fungal Contamination
(3 uses)
►
Shroomie - Familiar
or
Flying Shroomie - Familiar
7 entries
► 15000Cr
► 10 Small
Scar packs
► 5
Large Scarpacks
►
Background set - Coliseum of Life
(9 uses)
► 3 Event familiars (
Ra'chak
,
Ra'lua
, or
Ra'kae
)
► 3
Scrolls of Modification
► 2 x
Healing Potion
► 2 x
Safe nest potion
► 2 x
Large accessory blueprint
► 4 x
Small accessory blueprint
► 4 x
Rainbow dye
► 1 x Slot to
starter
of your choice (Excluding seasonal)
► 1 x
Scroll of Rebirth
► 3 x
Contamination antidote
►
Background set - Fungal Contamination
(6 uses)
►
Shroomie - Familiar
and
Flying Shroomie - Familiar
Proof 1
: (remove the ones that are not needed)
Proof 2
:
Proof 3
:
Proof 4
:
Proof 5
:
Proof 6
:
Proof 7
:
Which familiar/s you want
: (you can choose same familiar several times)
Which starter slot you want
: (use link)

---
Every Kukuri who joined the event (as in they were rolled with the entry and not just standing in the background) will receive the following badge: