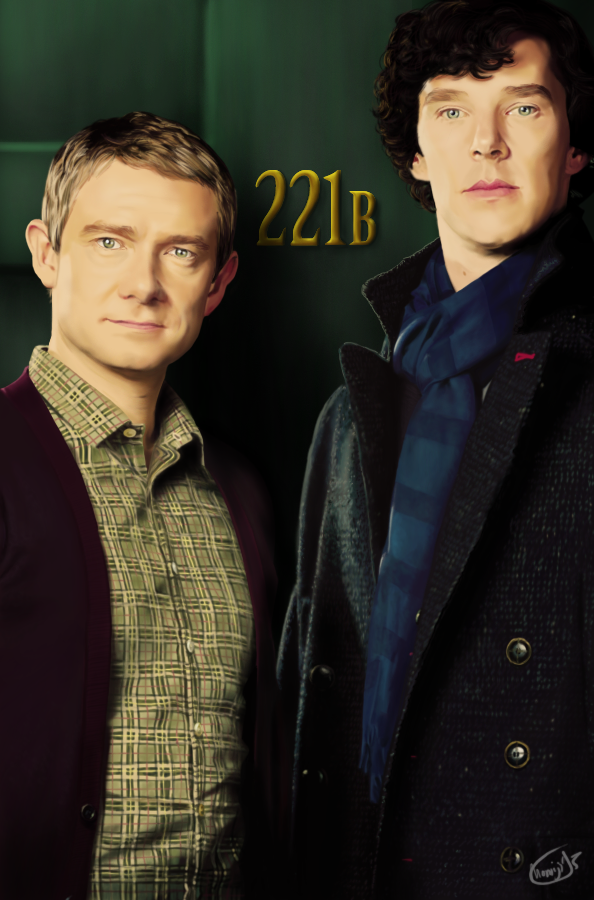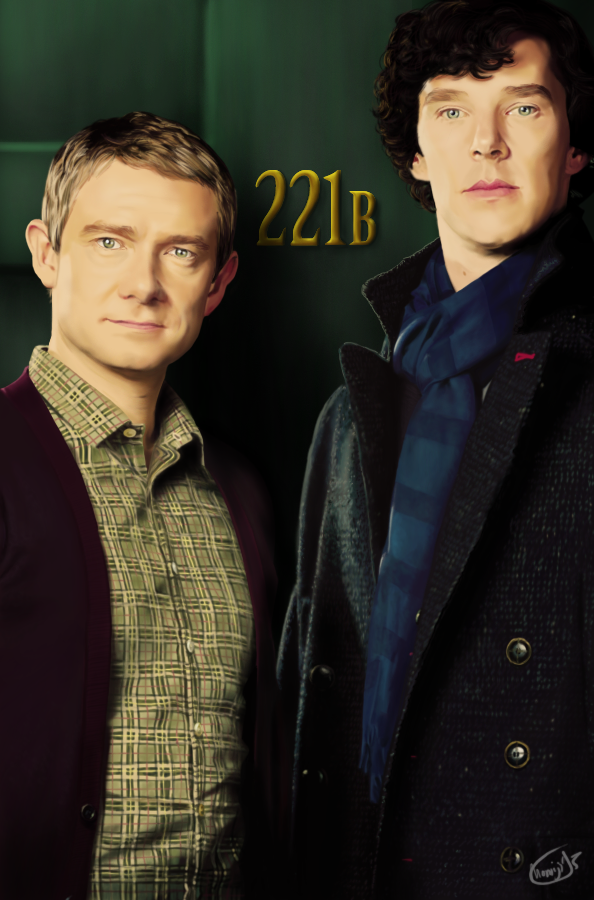 Watch
I'd love to stay rationnal. But I can't find another word than "perfect" to describe it.

The technique is the first thing that impresses, of course, at fisrt we think it's a photography, it says it all...

But the composition is also very good. Very simple and direct, and for that interesting. Cause you can't escape, you have to see their eyes staring at you.

It catches, in a very simple space well organised, the general mood of the show, with dark colors and light on the faces. Somehow it works that way in BBC Sherlock: it is dark, and yet there's not only action and thrill, but also psychology: look at their eyes: they're so expressive, so different, and yet the same color, as if it meant something... Something they'd share.

I know, this critique lacks critiques. What could I say? Maybe the texture of the door isn't that great, maybe you could improve the texture of the hair too. I say that to be objective, but it doesn't affect me.
The Artist thought this was FAIR
19 out of 20 deviants thought this was fair.