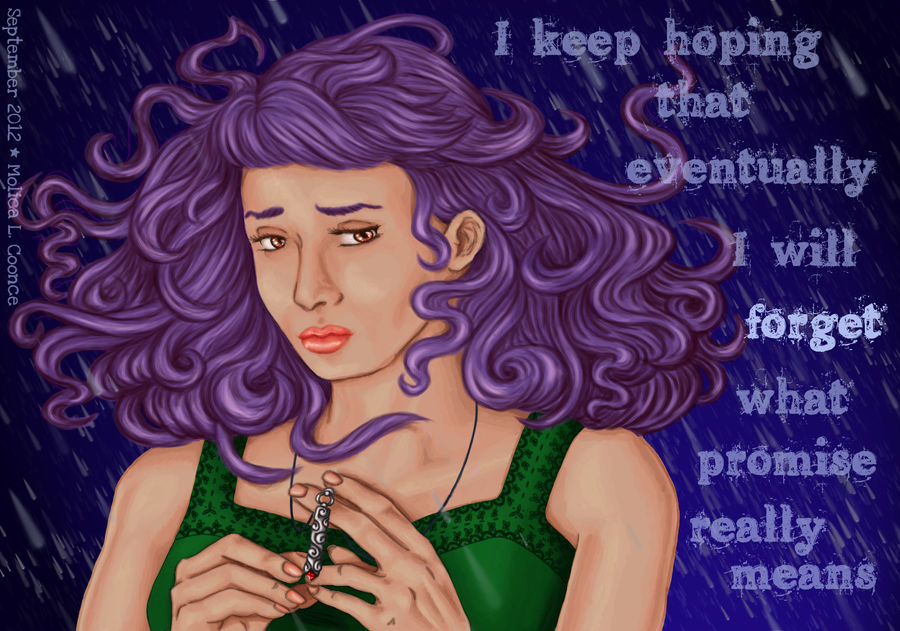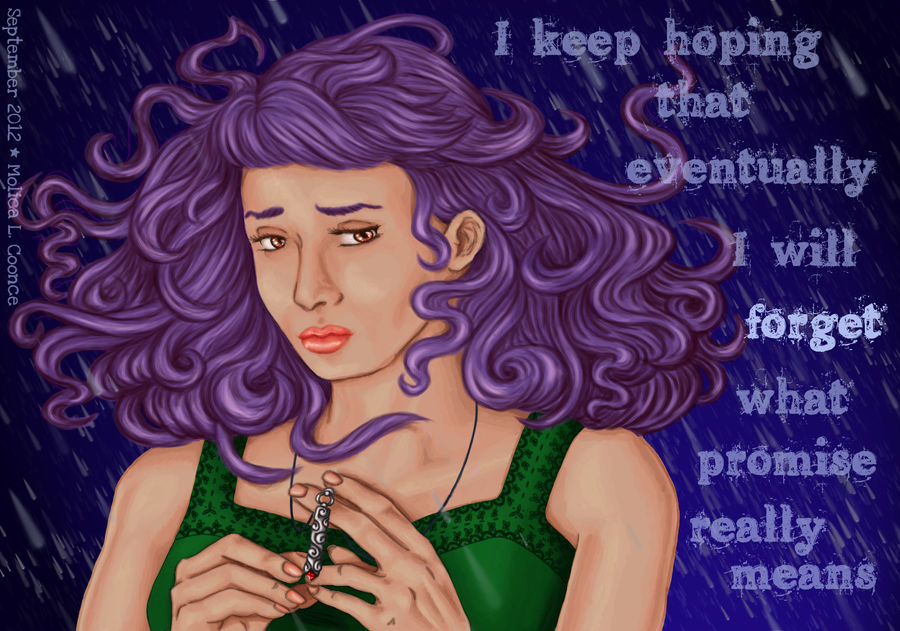 Watch
This is a revisit of "Forgotten Promises":
[link]
The revisit was inspired by the Draw this Again contest on dA, running through the month of September in 2012, but I have honestly been wanting to do a revisit ever since I saw the meme.
I am really glad that I got the original piece uploaded before the cut-off dates for the contest. I was browsing through my gallery, looking for something really old to draw again, and I didn't want to redraw just any old fan art. I wanted something that was all mine, and this one jumped out at me.
As I said in the description of the original, it has a very powerful meaning for me. My life was really in shambles. I felt alone and cold out in a rainstorm and I had no one I could trust. This next spring will be 10 years since I created the original picture and 10 years since the man who would become my husband came into my life and taught me how to trust again, brought me in out of the rain.
Looking back at my art and my life in the last 10 years, it is easy for me to see that a LOT has changed!
I once thought that I would get to go to college and pursue a career in art (I was thinking an animation degree from Ringling). I never made it to art college, and honestly, I think my ship has sailed on that one. But, I think that my skill has still progressed over the years. I was pretty dormant for many of those years - I can't even begin to imagine what I might have been able to accomplish if I had stuck with it!
One thing that hasn't changed, though, in all these years is the fact that I still love to draw.
..... As for this new piece....
The font is called "Old printing PRESS" and was created by FontsCafé:
[link]
. I obtained the font from FontSpace:
[link]
. The font is cited as being licensed under the Creative Commons by Attribution. I'd LOVE to link to their pretty blog picture, but I don't know how to do that here on dA. They have some really awesome fonts!
I used a Photoshop brush pack provided by

here:
[link]
. And it is phenomenal. I highly recommend it!
And the rain was courtesy of the awesome tutorial by

here:
[link]
.