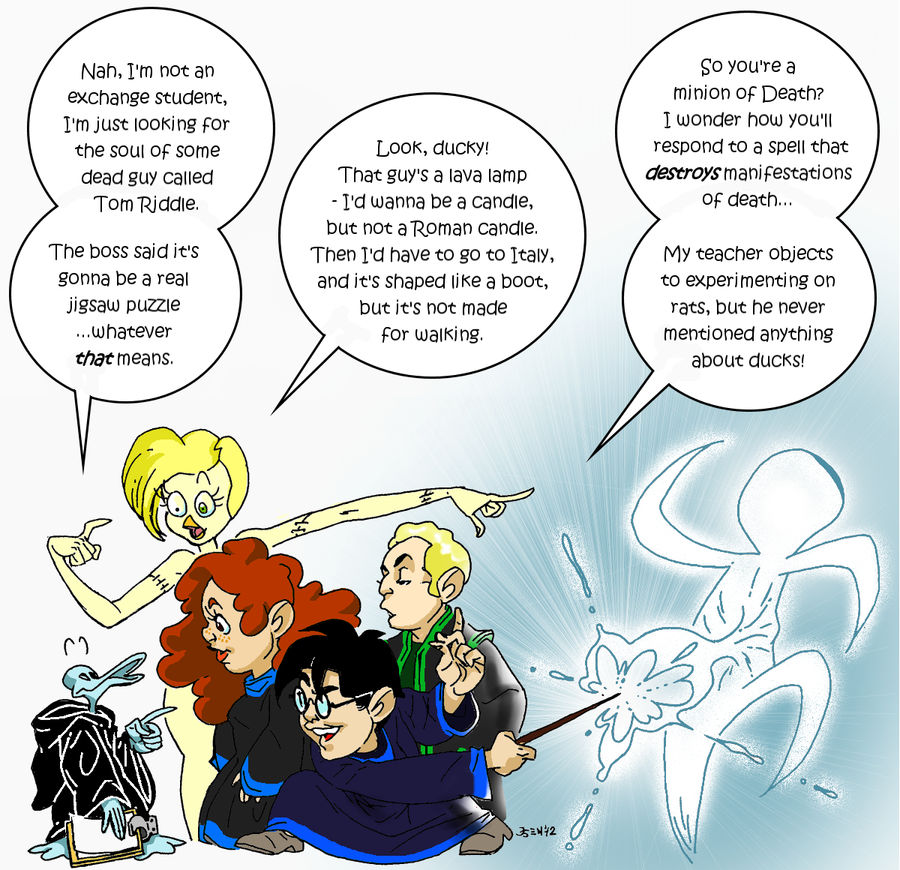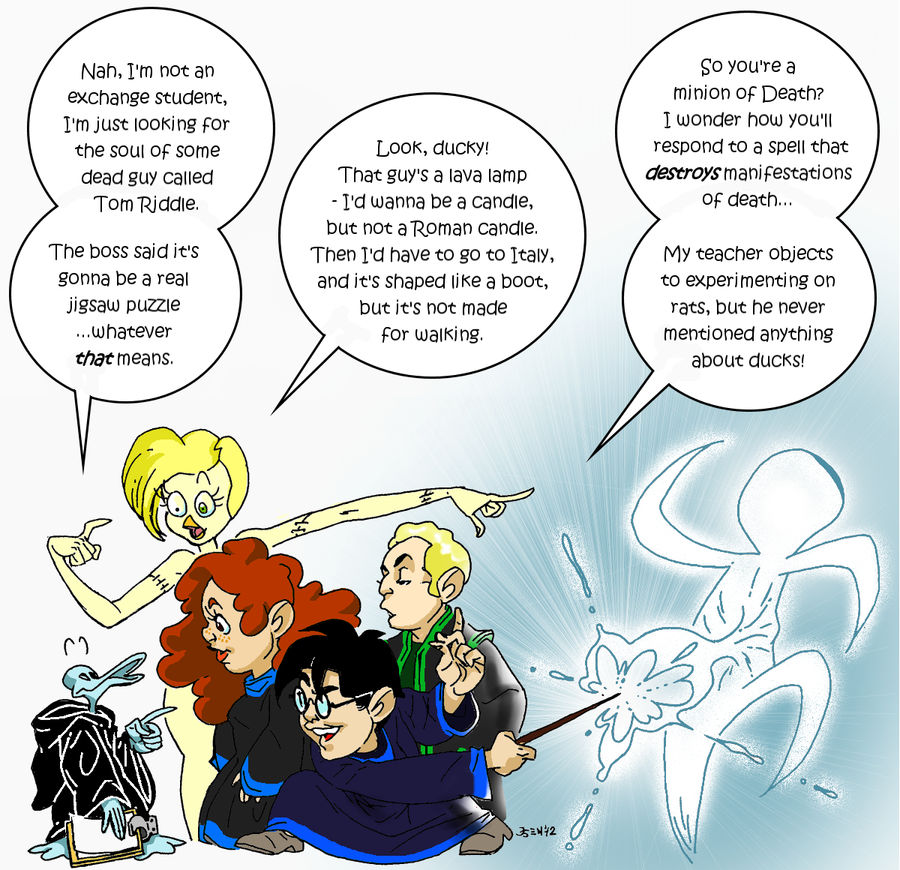 Watch
The Boy-Who-Lived encounters the Duck-Who-Didn't!
Harry James Potter-Evans-Verres (check out Eliezer Yudkowsky's long Harry Potter fanfic over at
[link]
it's a great read) along with Hermione Granger and Draco Malfoy - facing off against Dead Duck and his sidekick, Zombie Chick (created by Jay P. Fosgitt, read more at
[link]
).
Apologies for the weak joke - it helps if you're familiar with both characters in advance. It just seemed inevitable that the budding neophyte wizard-scientist who invented Expecto Patronum 2.0 would have a showdown with the Grim Reaper's minion.

Harry Potter is (C) J.K. Rowling,
Dead Duck is (C) Jay P. Fosgitt.

I'm not sure Mr. Glowy Person would reveal himself to Hermione, or Draco, but great work, none the less.
Reply

Fair point, and thank you for commenting.

Wouldn't it be more a case of whether or not HJPEV would Expecto his Patronum in front of others, rather than the Patronus itself going "Nope, I'm not leaving this wand - I have a bad hair day"?
Reply

Great gag, too, by the way! The Zombie Chick dialogue was spot on!
Reply

Absolutely terrific piece! And I'm honored to have my characters in the same piece as JK Rowling's, since I loves me some Harry Potter!
Reply