I got in 3 portfolio shoots last week and despite the harsh summer heat and light I'm really excited about the results. I shot mostly with my new Canon 50mm EF f1.8
www.dpreview.com/lensreviews/c…
and really liked the speed of the lens. I had to ratchet the ISO all the way down because of the light but I mostly made it work.
My first two test shoots were at Balboa Park w/ Rodsyl Vega & Katie Baer. I shot around the rose garden, Alcazar Garden, and Zorro Garden. In between shoots I also played around with a new set of cheap macro filters
www.amazon.com/Sakar-Close-Up-…
taking some pictures of flowers in the garden.
Rodsyl Vega: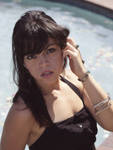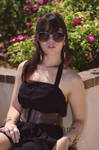 Katie Baer: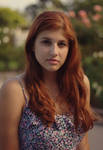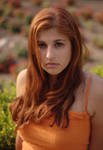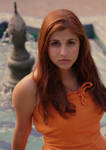 Post-processing for Katie's photos has mostly involved experiments in a lot of color filters to warm up the images.
Next, the bigger shoot was at the Antique Gas & Steam Engine Museum
www.agsem.com/about-us.php
w/ Nevaeh DiLaurenta and MUA Danielle Verde. We had to start around 1PM to finish by the museum close at 4PM so it was hot, 90+ degrees. Neveah grew up in the South so she was perfect for my "Farmer's Daughter" with a dash of pin-up vision. She also just finished shooting for a pin-up calendar. When it comes to editing I'm mostly going for a warm, slightly washed out vintage look with a deal of contrast and some saturation adjustment.
Nevaeh DiLaurenta: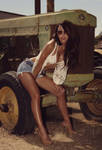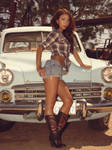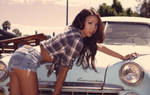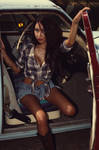 I'm going to try and start detailing more of my post-production process here on DA some so any suggestion for techniques would be awesome.