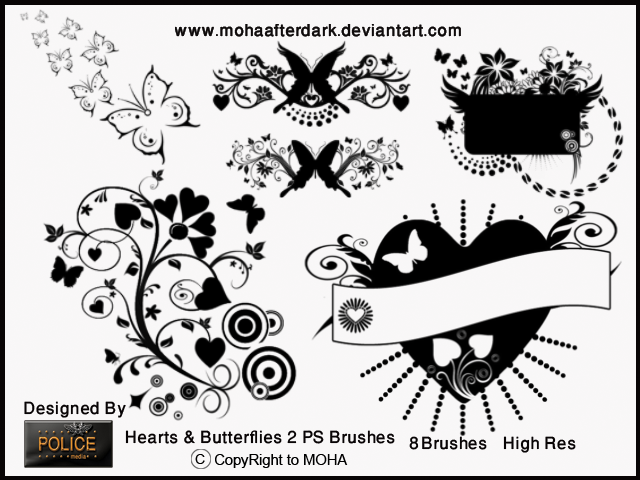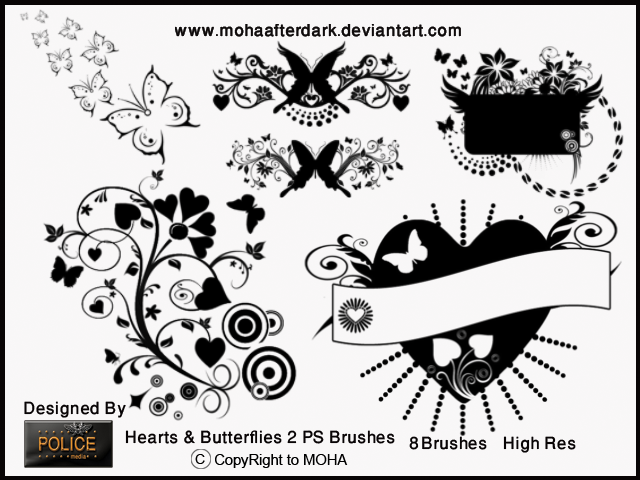 Watch
Hello...
8 brushes Hearts and Butterflies set 2
Adobe Photoshop CS brushes
Created by using PS CS4
---------------------------
Designed by ME .........(free to all)
I hope u like it ....
-----------------------------
don't forget thees brushes are high resolution ...
just add

and enjoy ....
for more visit my gallery or my blog
[link]
thank you
-------------
POLICE Media

I love the combination of hearts and butterflies or even the combo of vines and butterflies. Wonderful wonderful work.
Reply

lovin these....

Hon I don't know how you keep coming out with these wonderful creations...

...but keep'em comin .....LOL.....thank goodness for a really really big hard drive !! LMAO.....Cyn

)
Reply

Thank you sweety

it is easy to create wonderful designs ... just you must have a perfect brushes and put some idea in your mind and try to make a lovely design .. or try to make a sketch in paper after u finish make it in pohotoshop ... if u need some help in photoshop iam ready any time my best friend .... take care honey...

Reply