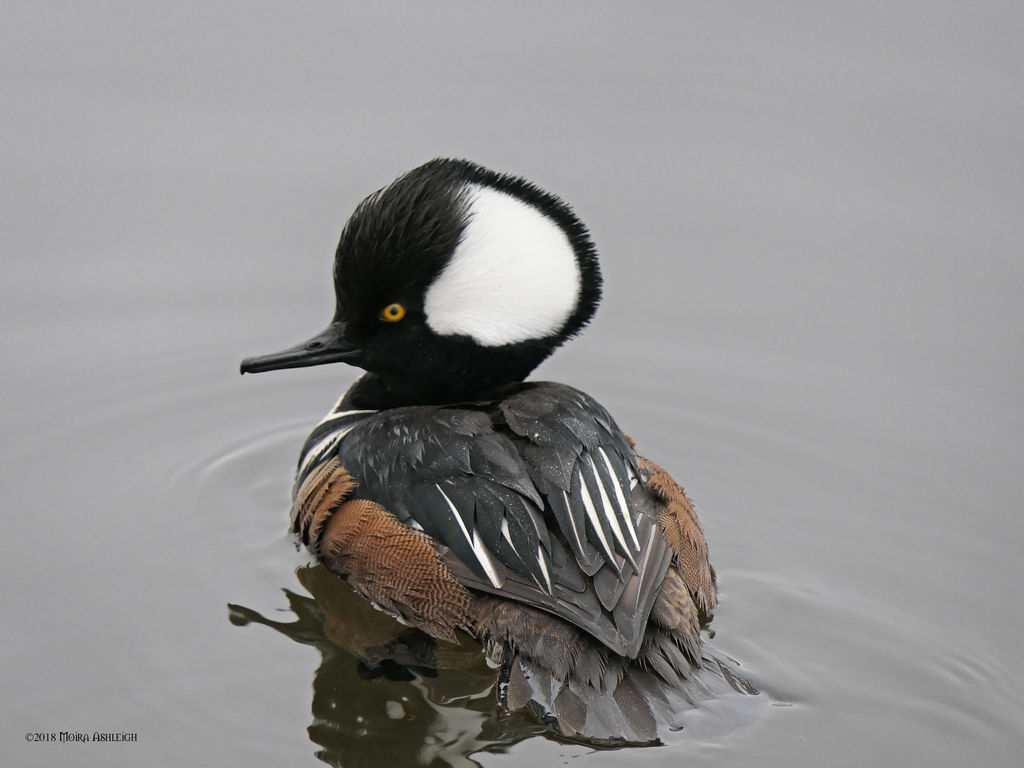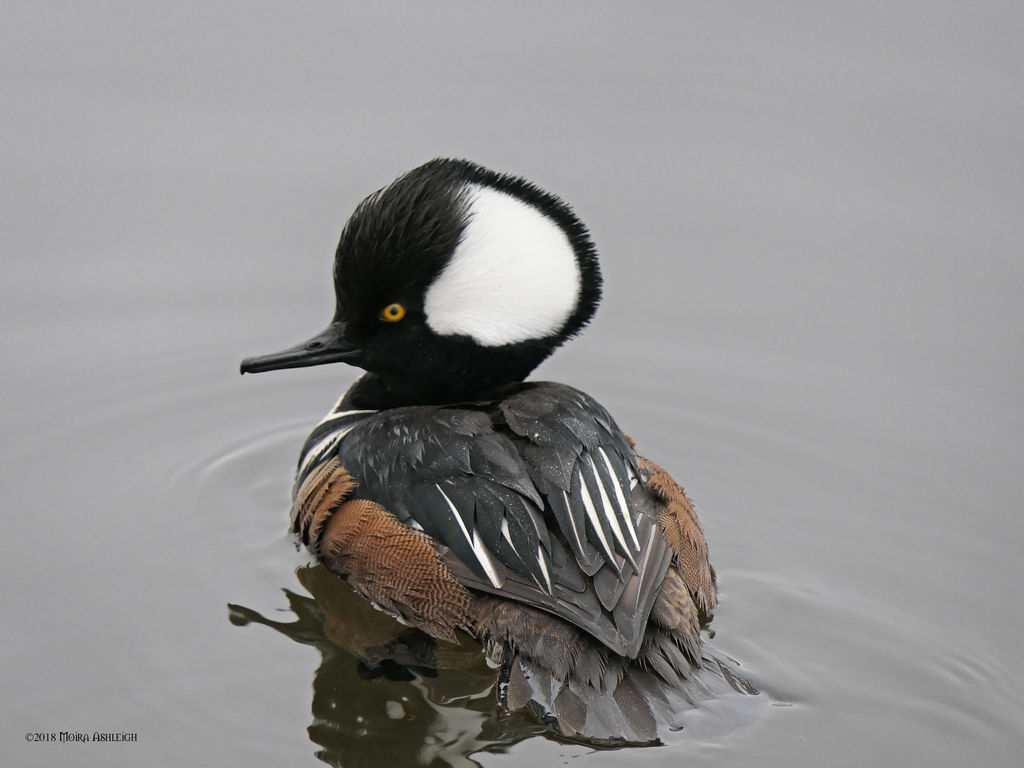 Watch
Little man
So determined
To win her favors

Image taken by Moira Ashleigh at Horn Pond, Woburn, MA

Megamind

Reply

I like this hooded merganser shot a lot!
Reply

I really adore these ducks. Nice shot!
Reply

I love these guys they are so beautiful!

Reply

Thanks They are really a beautiful and fierce duck.
This Male Hooded Merganser has decided he will take a Mallard female mate - it is not going easily so far - his 3rd year trying this. But this year he may have succeeded :\ Our Audubon rep is interested in the behavior.

Reply