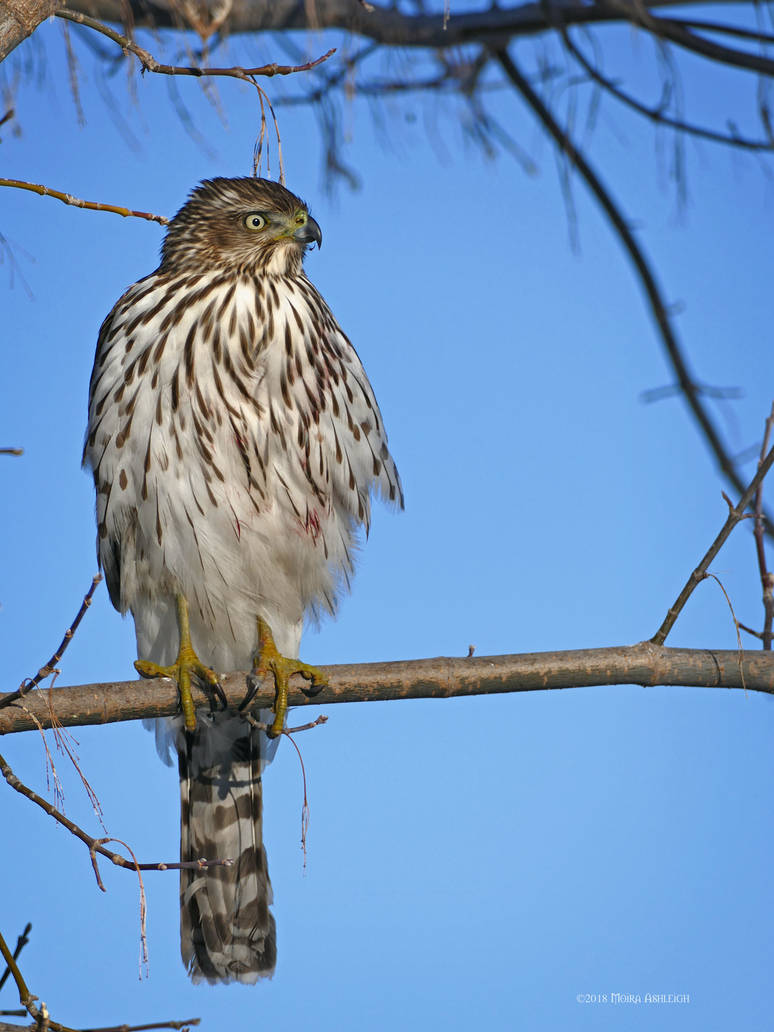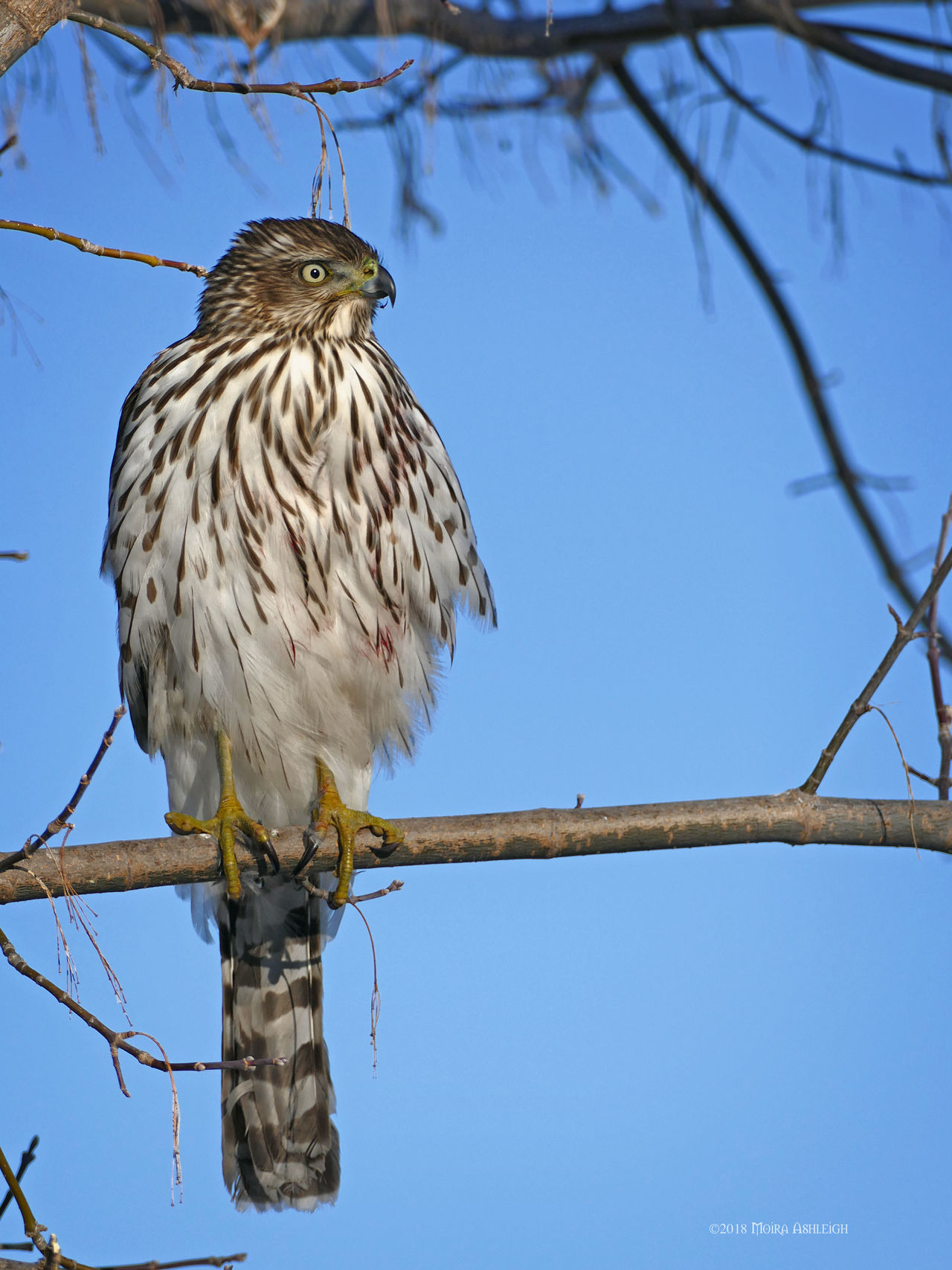 Blood on the feathers
A day with sustenance
Winter

Image taken by Moira Ashleigh at Woburn, Massachusetts

A great shot.

Reply

A few years ago I came across a wounded Cooper's hawk half frozen in the snow. My guess was that the poor little fellow must've caught its wing in the barbed wire fence. Since all Wildlife shelters were closed I tried my best to handle it until the next day. I carefully wrapped it in a towel and put it in a box. At home I left him in a dark room to rest.
First thing the next day he was already awake and alert. he had such beautiful yellow eyes. I took him to the shelter and they cared for him. They invited me to see his release back into the wild. Such a majestic animal.
You truly captured a magnificent picture

Reply

What a wonderful thing you did to help that hawk, thank you. So glad you got to see it release.
Thanks
M
Reply

Reply

In my back yard! It killed one of the small birds from my feeders, but I do not begrudge it a meal. So beautiful and fierce.

Reply

Unfortunately it is the only way they can survive.
Reply

Yes and no, they have to eat and they only eat live food so...I want them to live too. I assume by feeding the birds who eat seeds i am also feeding the predators.

M
Reply

Oh Moira I would never do that to give them a meal. Don't you find
that a bit cruel to lure birds this way?
Reply

Oh it is not to give them a meal at all, I adore my song birds, and keep feeders and suets going all winter here and in the forest to help them.
But I also accept that predators eat, and as long as it isn't hanging in my yard - which I would not permit - I understand their needs as well.
Just like some people feel they need to eat meat - I do not, but I try very hard not to have prejudice against meat eaters.

M
Reply

I probably misinterpreted what you said Moira. I realize that this is a matter of survival for predatory birds but I do feel for the little birds it must be a painful death for them. I love all animals and hate to think of them being torn apart even by another animal. I do not know if that makes sense to you but I guess it is no worse then animals being slaughtered for humans to eat if I have to look at it in a different perspective.
Reply