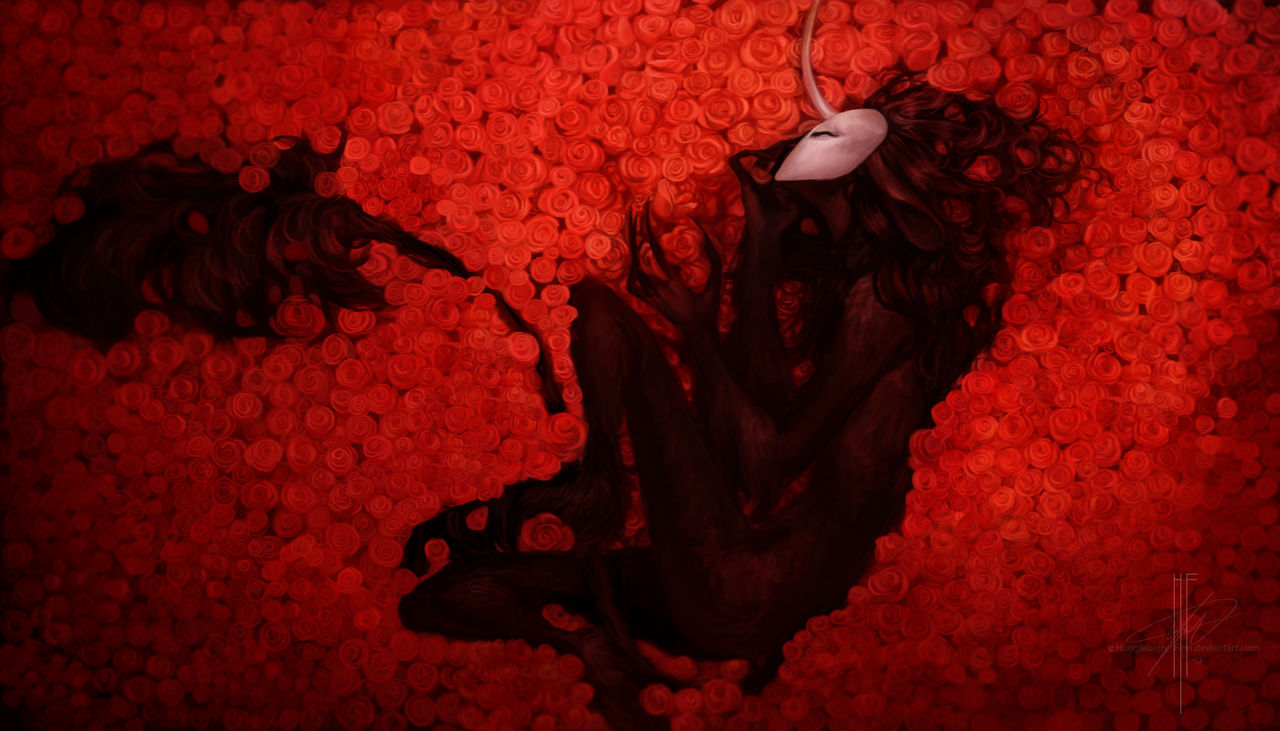 _______________________________________________
SECOND EDIT::
I can't even....
thank you so much, Siofra and kovowolf! I can't even explain what this means to me.
Really.
Thank you so much.
_______________________________________________
Full-view for proper res...for some reason it's stupid-blurry in the tinier view.
EDIT:: SHE MADE ME SOMETHING IN RETURN AAAAAAUGH



I...have no idea what to call this image.
"Birth of a Masochist"
"Idolatry"
"Fuck Fuck Fuck"
"Exhaustion of the Clinically Insane"
"Boner Soup"
Were all possible entries.

This is a piece made for many, many different reasons. I was stalking through Gaia when I found a thread one of my favorite artists,

made. I mean, I've been stalking her work for like six million years. I saw the opportunity to meet her and pounced. I went through her list of characters and when I came across Pascal, I knew I had work to do. I was going through a bit of an art block and I thought Pascal would be a superb art-block breaker. And he was. I started this with the intention of it being something fun to do, but when I realized what exactly I'd started, I couldn't help but just finish it. I'd planned on spending maybe 5 hours max, but I guess I forgot that FUUUU- ROSES ; _;a
I guess the opportunity to make work for someone whose body of work generally makes you swoon was also a huge incentive to make it the best I could make...

So uh
yeah.
In order to justify spending a huge amount of time on this (approx. 40-50 hours), I fit this into one of my class assignments. The assignment is to tell a story. I'm not sure the image -tells- a story in some way, but it does depict something that I thought to be very beautiful (and frankly emo). The character, Pascal, is a benevolent demon that has an inferiority complex. I translated that as a serious longing for beauty, especially because of his tag line on the post I used as reference. [link]

So...I surrounded him in roses, a flower frequently used to symbolize love and beauty.

If I never have to paint another rose again, it'll still be too soon.

The rest of the week will be dedicated to other class projects. I'll have to do a painting a day for 4-5 days to catch up.
WORTH IT.

(I may change some things in the near-future but if I do, and they're not all that fascinating, I'll just not notify watchers of the changes.)

Thanks so much to those that joined me for the ridiculously long (9-10 hours) livestream session!
Daily Deviation
Given 2013-01-10