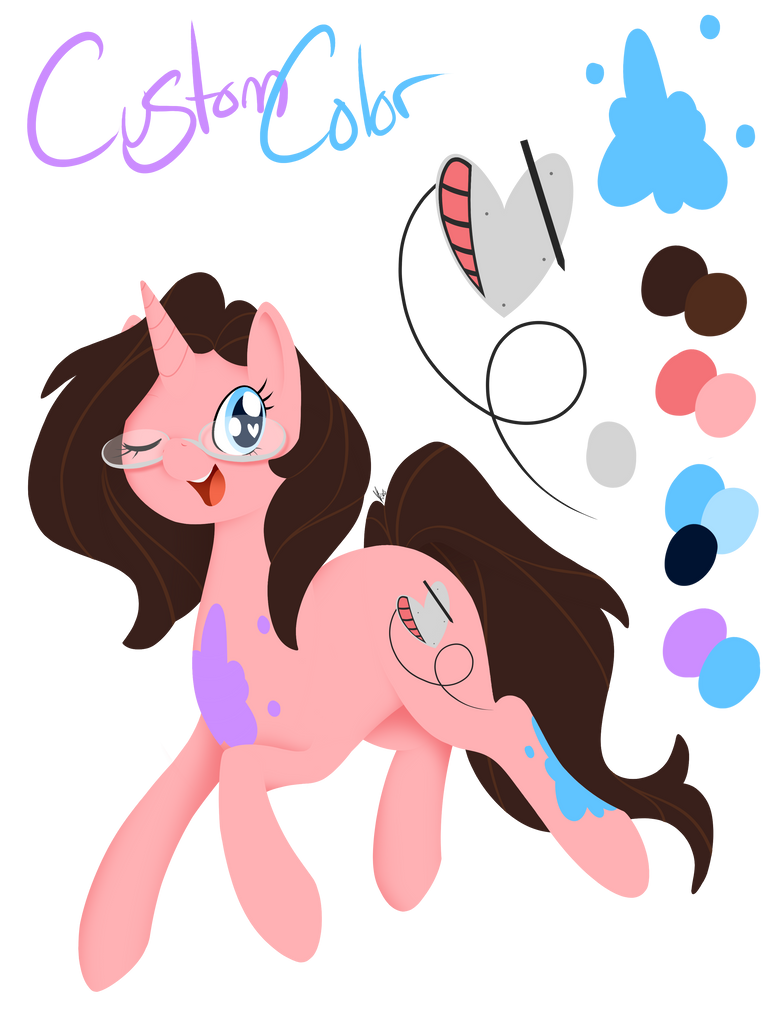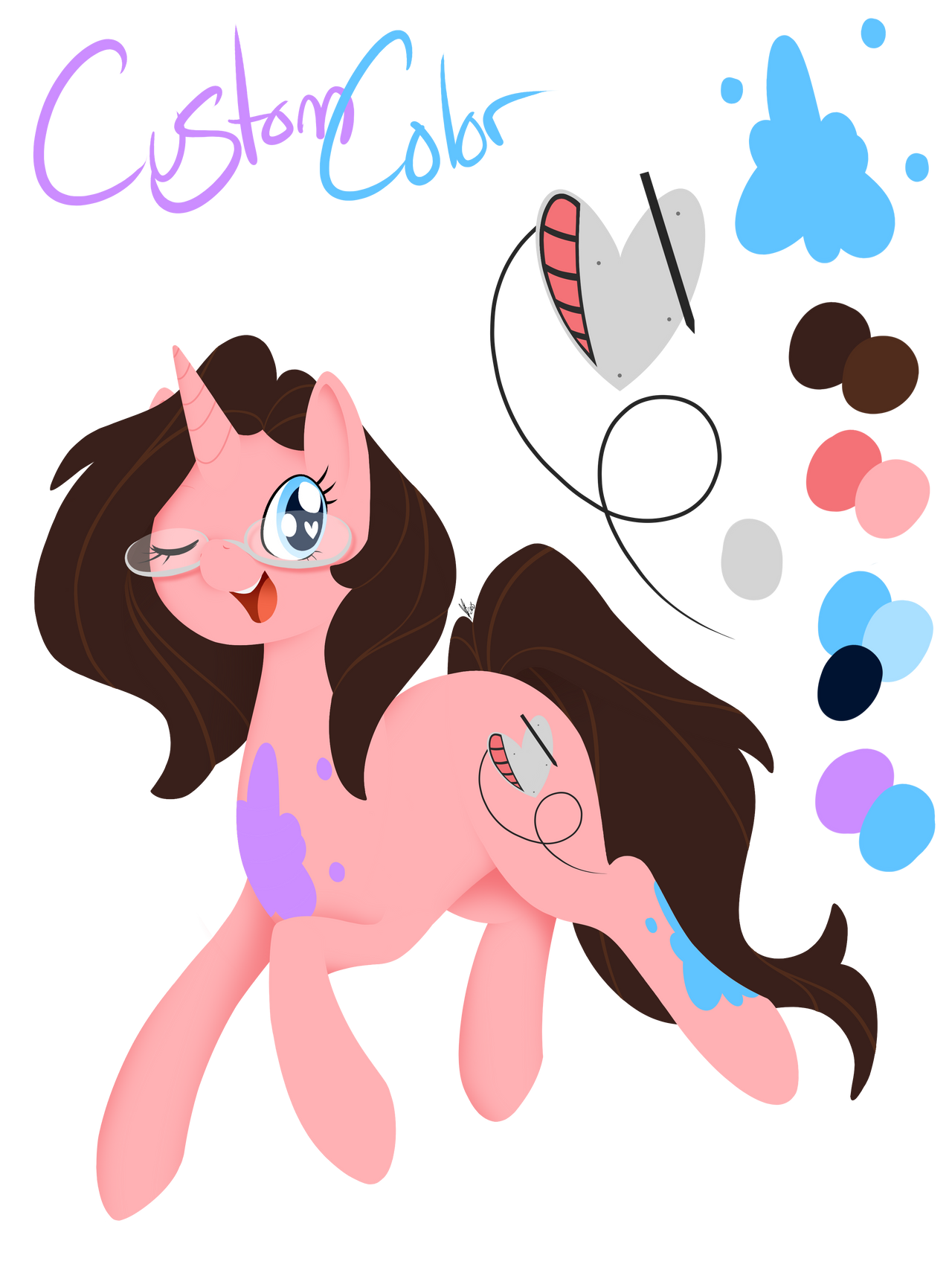 Watch
I decided to trash my old sona, Color Splash, and reinvent her into Custom Color!
[ view in full for best details ]

i decided that, because tablets, or any arting utility in general, are so cliche for artist sonas, i would make her tablet cutie heart-shaped.

Pink and blue are my two favorite general colors.
i chose a dark lavender as the second splotch color because it contrasted well with the pink and blue on her fur.
Both color splotches are the same in design.

My hair is brown irl, and my eyes are a blue color in natural sun. i wear glasses. and i love unicorns.
the pink and brown combo also shows my love for strawberries and chocolate. -i literally just sniffed my hair right now and wished it had smelled like chocolate... i am a sad individual-


Generally wears glasses all the time, but doesn't necessarily have to when working on art.
Slightly near-sighted so needs them when trotting around to read signs and stuff.
(so its not like if she were out without glasses she would run into a pole cause she couldn't see it, she would run into the pole due to being distracted.)

the actual sona does not, in fact, have that many lines in her mane and tail.. i just went with the flow for this remake.