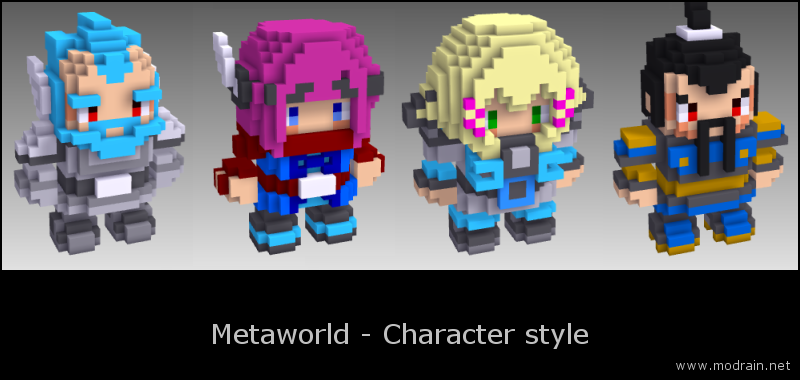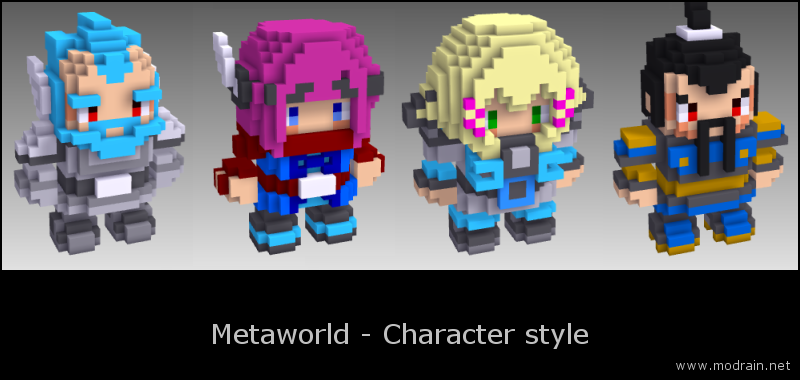 Watch
It has been quite a long time since I've uploaded something here!
These characters examples for an online RPG code-named 'Metaworld' that I'm currently developping.
You can follow my non-art related work on this game there :
www.modrain.net
, or on Twitter :
twitter.com/modrain

It looks really interesting

What engine are you using? Are you doing the code your stuff?
Reply

Thank you

I'm not using any engine, but coding one from scratch. Currently using XNA for quick prototyping purpose, but I intend to switch later to OpenGL or DirectX.
Reply

Hmm, any reason for not using an engine?? It will save you a lot of time, especially the networking part.

Do you have open positions for this project?
Reply

There are many reasons why I'm not using an engine, but the main one is that I started this project with the intent to have fun when coding and to improve my knowledge.

Regarding positions, I'm working alone at the moment, and don't plan to seek help anytime soon.
Reply

Outstanding designs; really nice voxel work. The look reminds me of Dot Game Heroes - was that an influence on this piece?
Reply