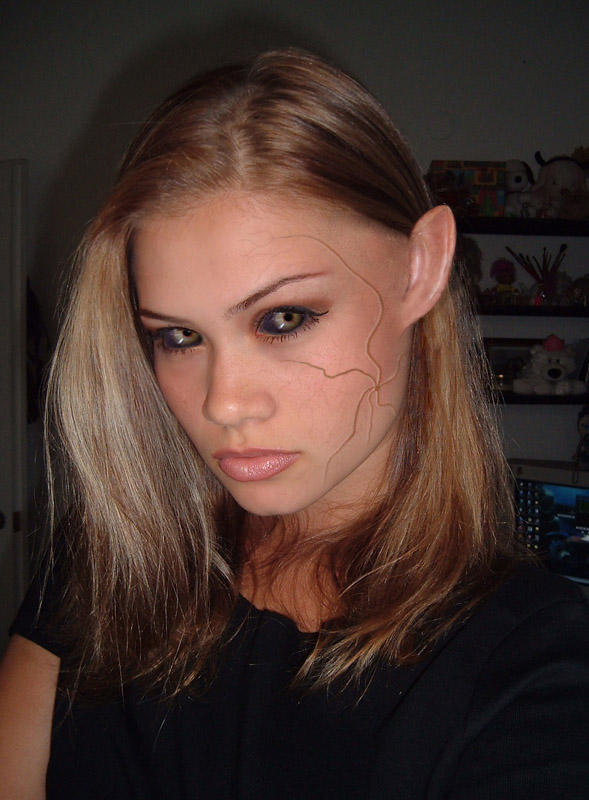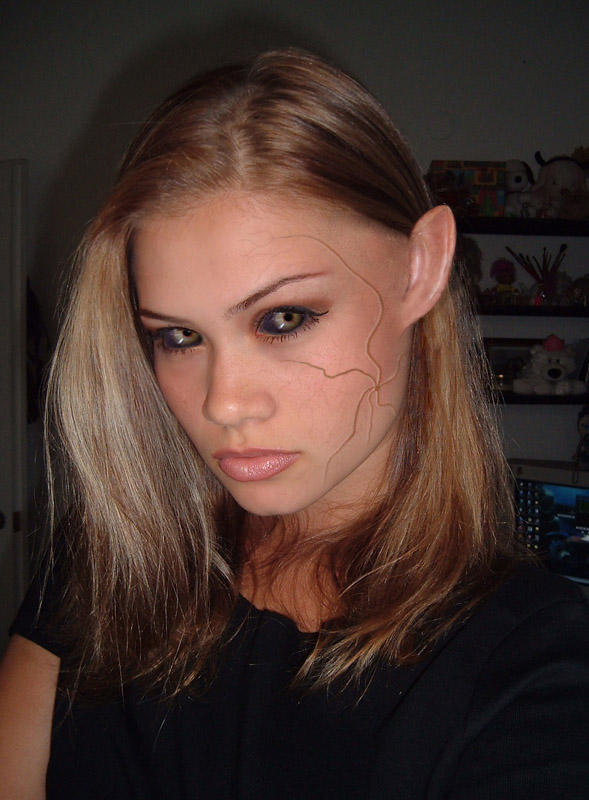 Watch

Well done! It reminds me of of someone who has been assimilated by the borg. No, not a tennispro from sweden, but a rather....agressive species in Star Trek-The Next Generation, Star Trek-Voyager and the movie
First Contact (Star Trek 8).
Reply

I wouldn't mind seein where this is going, myself.. The eyes are amazing..

Reply

Love this. Keep spreading that infection! Maybe it leads to things like "Scratchy throat" and "What's Happening?", but what comes after?
Reply

Great to see something from you again! I don't have anything new up for stock due to both of my cameras being broken. D:
Reply

Thank you. When you get a new camera keep me in mind.

Reply

nice work. i always prefer the cats, but this is a great effect. i love the stock also. keep it up

Reply

Well you will be pleased to know that the next piece you see from me will be a cat. Hope that gets the mouth watering.
Reply

Slapping your own cheek seems so silly in retrospect, but that's just what you do when a mosquito bites you. Of course, Sally couldn't know that what ever it was that had bit her cheek wasn't of terran origins. She couldn't know that as she slept new thoughts and ideas would be infesting her mind even as the tendrils began to grow under her skin. All she knew was that upon awakening she quite litterally saw the world with new eyes. She heard her neighbor wish kiss his wife and say goodbye, before he opened his front door to leave, from across the street. She awoke to find a new purpose to her life, to new drives and desires, and she couldn't wait for the infection to spread.

Will Braver.
Reply

Honestly I find it interesting that your art is the only stuff that Compels me to write. With other art on here the options are save, fav, comment, or back. With yours the options are save, fav, or write.
Reply

I've inspired someone! I can die a happy man now.

Well I'll tell you, I'll do my damnedest to keep the quality up to keep you writing. I'll warn you, my next pic will probably be a bit more main stream.

Need to satisfy the masses.
Reply

glad you are back dude. nice effect.
its the symbiote i tell you

Reply

Nice to be back. Hope I can stay motivated for a while. Not that I tend to lose.... uhh..... FOCUS! Yeah, that's what I lose.
Reply

its interesting, hope you follow it I''m curious to see what results
Reply

something about this, i really like.
the "cracks" across the cheek look a little too fake.
would that part be where the infection started?
dumb of me. that'd be why it's called point of infection, right?
ought to follow this up with a further state of infection.
Reply