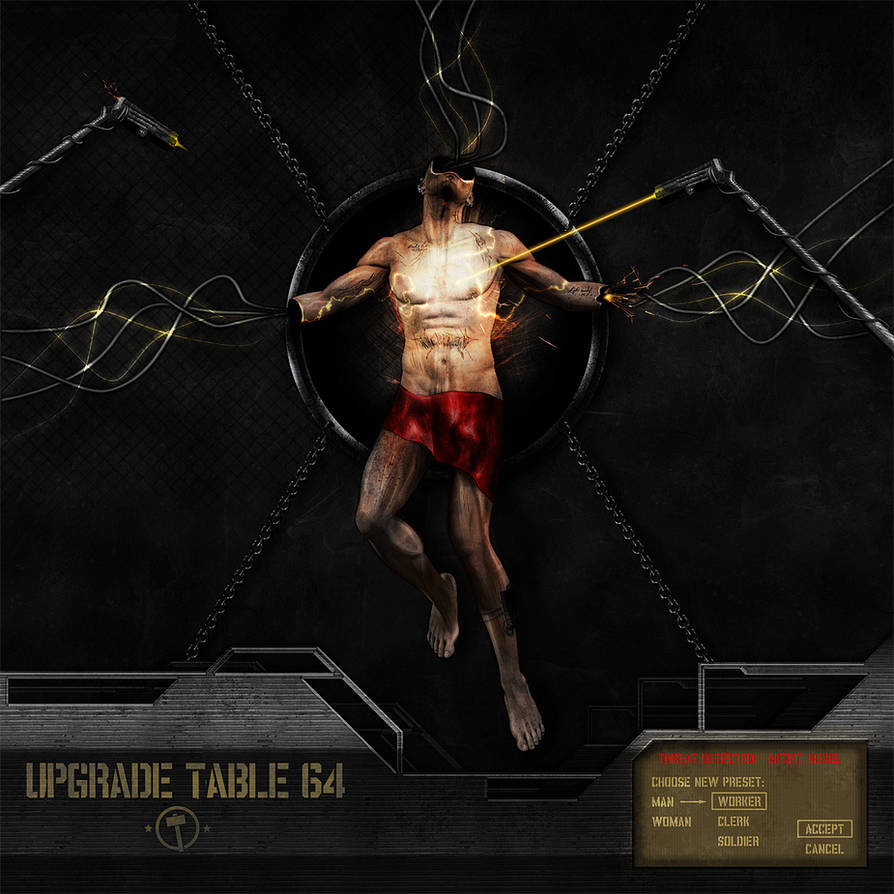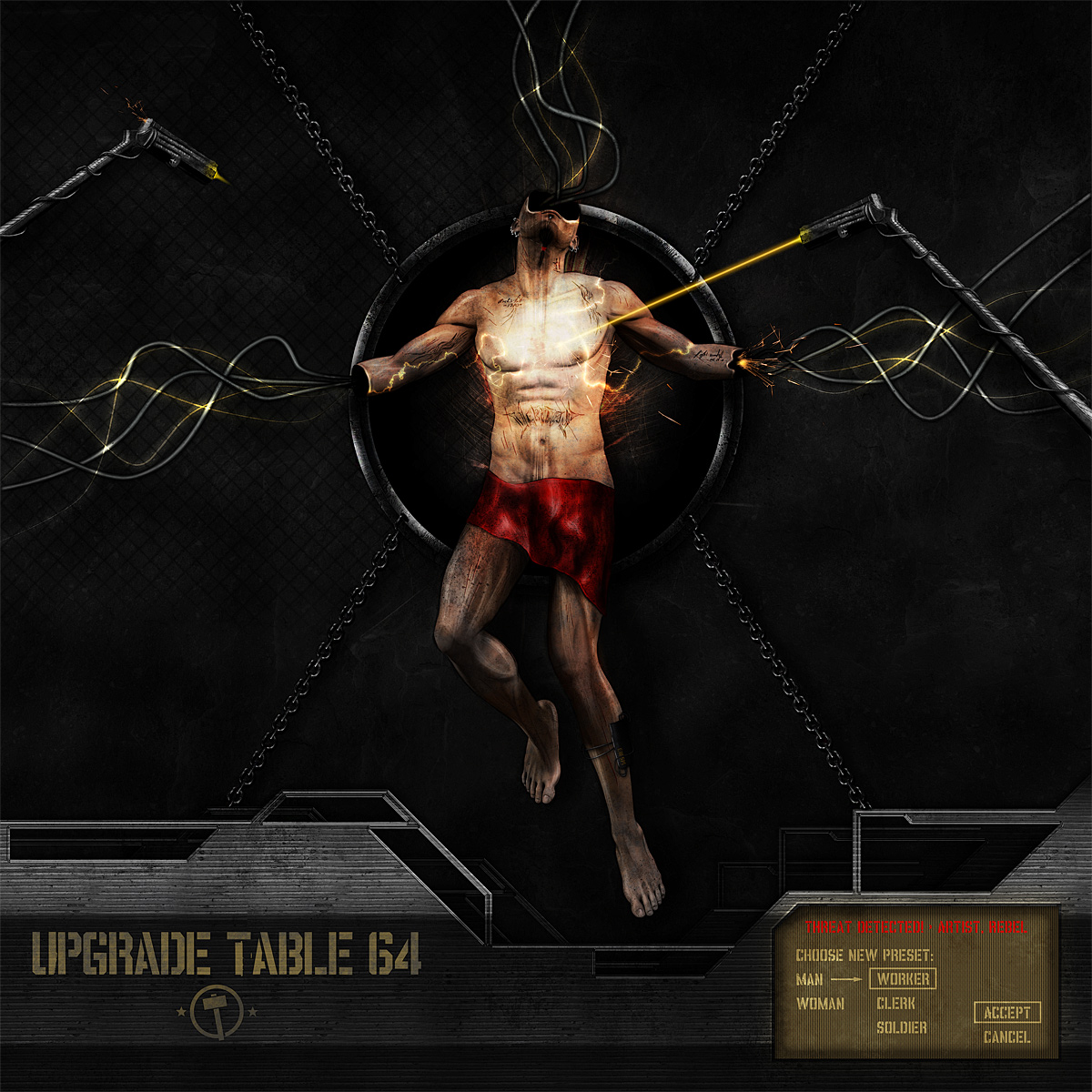 Watch
I've just got the feeling... if mankind won't stop trying to standardize every person, we will end up on the upgrade table like this with wires coming out from our skulls, and the hi-end devices trying to erase us and install fake personality preset. This is what the society does today, but without any machines. I probably would prefer fighting the machines rather than being poisoned by invisible venom of religion, hate, politics and so-called moral values.
We live in a world which glorifies thieves and drunks and criminalize art and love.

Artwork is for preview only.