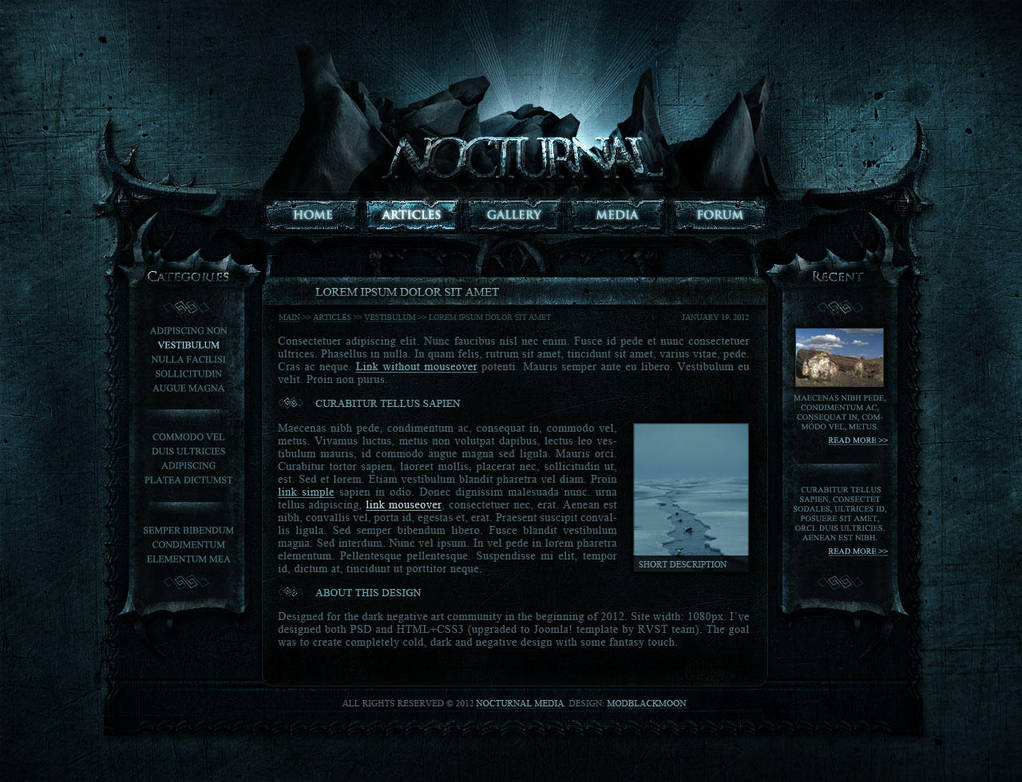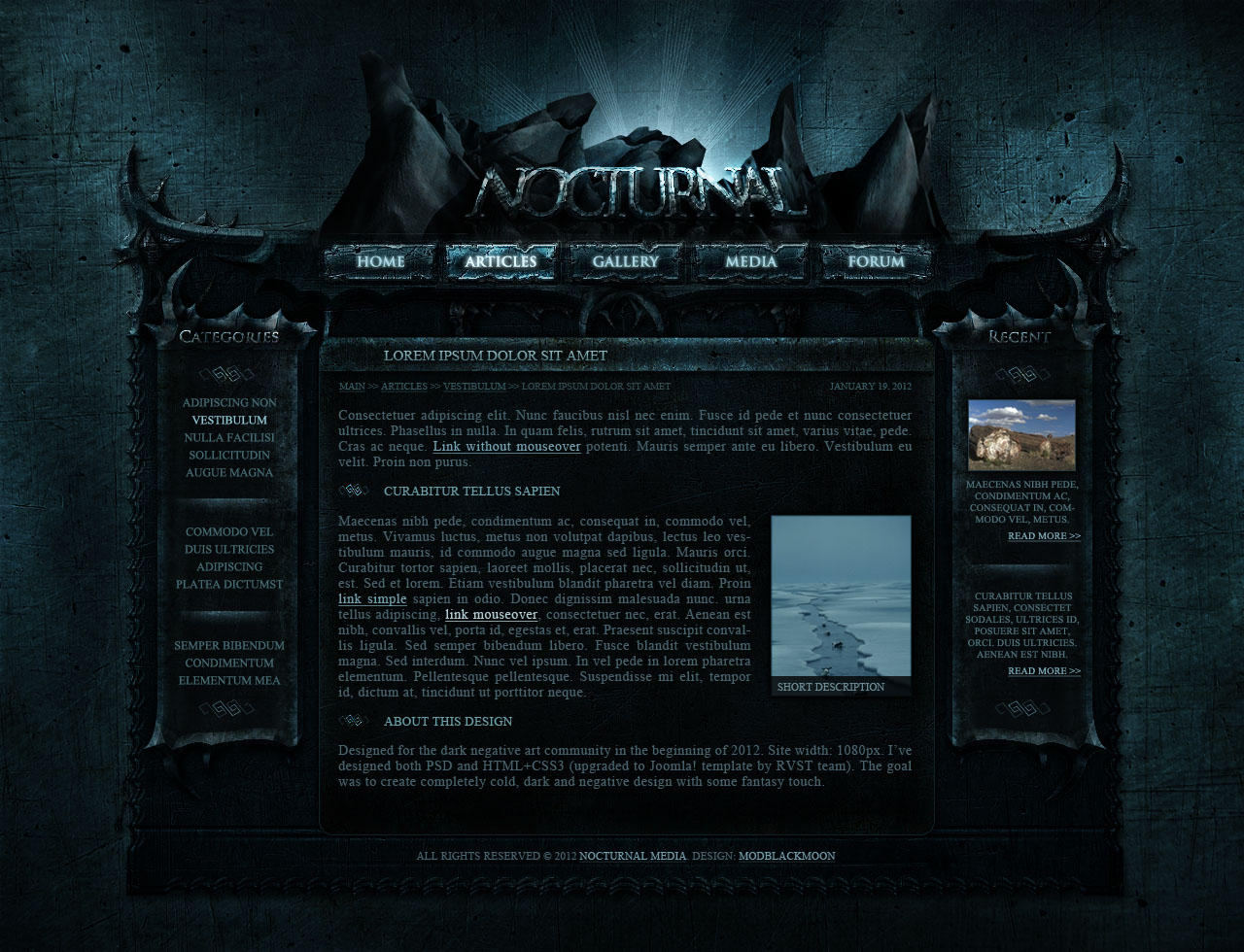 Another dark web-design. The goal was to make the dark, cold and atmospheric interface with some fantasy touch but avoiding traditional gothic elements.
For preview and inspiration only. The template has the owner.
Credits:
Background texture has been made using the stock texture from Lost and Taken:
[link]
Image thumbnails with landscapes by Corel [from an old old Stock CD].

I think I must be lost. I thought I could use this t
bad ass template if I left your credit link on the bottom but I cant find anywhere to download it
Reply

yeah, sorry, this template is not for download. as the description says "For preview and inspiration only."
So it's been designed by commercial request.
Reply

This is absolutely beautiful.
Reply

thanks. that's my favourite work also. don't know why. maybe coz i've combined darkness, organic feel and fantasy.
Reply

Exactly! That's exactly what it is, too. I couldn't put my finger on it, but that's it right there. I love everything about it, it's one of the most awesome designs I've seen for sure. Your work is very unique and you're damn talented

Reply

I absolutely love this design, the dark, fantasy style without any actual Gothic imagery is incredible. I would love to have something like this designed. I have previewed and downloaded a great deal of your free web design materials, but as I am not very familiar with these things I am unsure of how to design my own .css and flash based designs. I would like to inquire as to how much a design along the lines of this one would cost to have created.

I would like to talk with you about having something designed for my own personal use. Feel free to message me here or contact me via my email at: LucifersChylde11@yahoo.com .
Reply