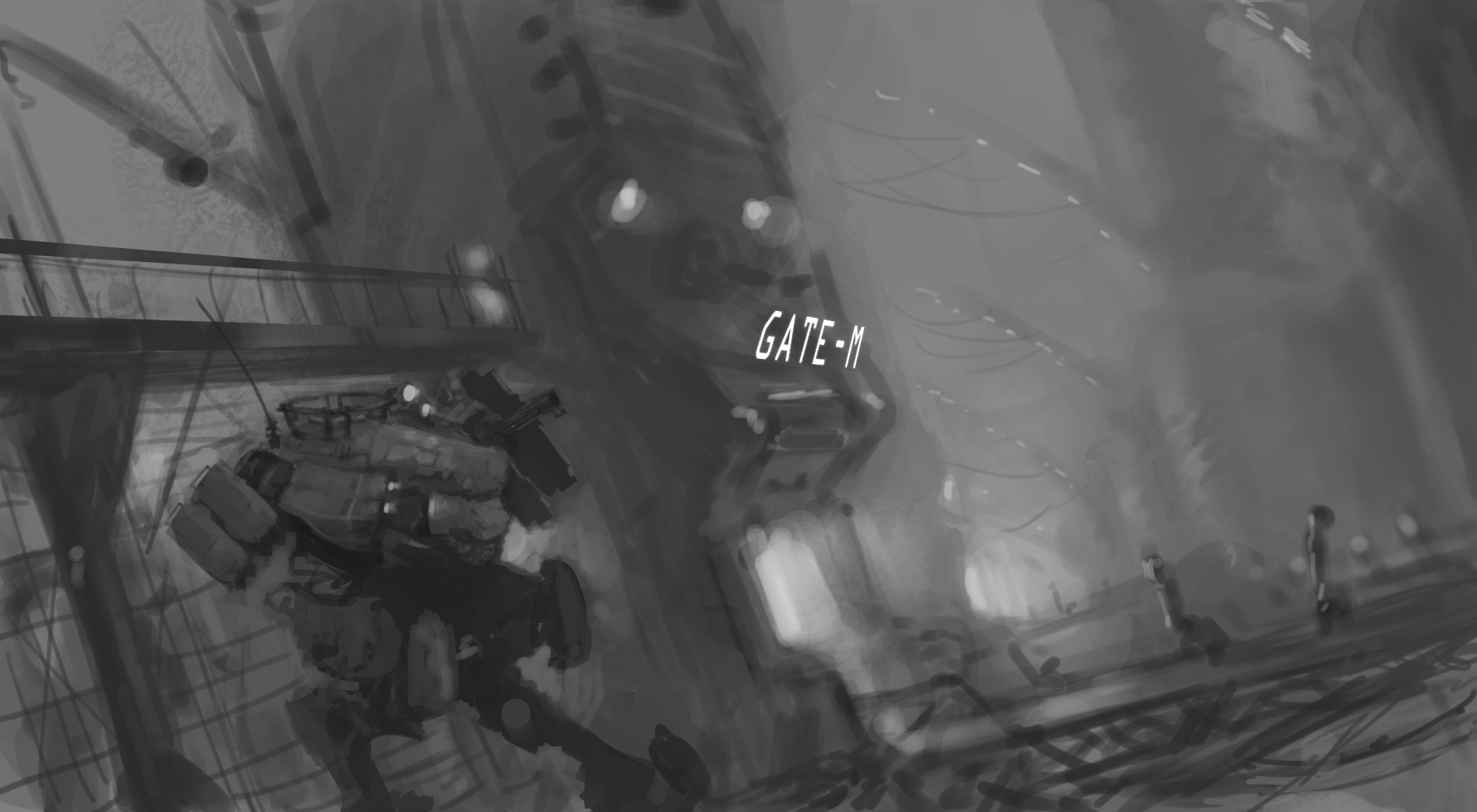 Some HW for Environment Design at CDD. NEED CRIT I need 5 of these by monday, but I want them to be awesome! THANKS

*Also, I know the perspective is way off. HALP ME.
I like it. It has a nice, murky atmosphere. The people on the walkway could do with a tad more detail, just to help with recognition. The mech is awesome. No real criticism there. I love the glowing pylons disappearing off into the fog. I think the text is a problem. It stands out too much. Everything else is surrounded by a mist, with soft glows and blurred details. The text looks a little slapped on. You might be able to add a little gaussian blur too it, maybe drop the opacity. I think it might look better if it appeared similar to the lights above it, graphically. I know this was done quick, and I think your technique fits the style. Good work.
The Artist thought this was FAIR
5 out of 5 deviants thought this was fair.