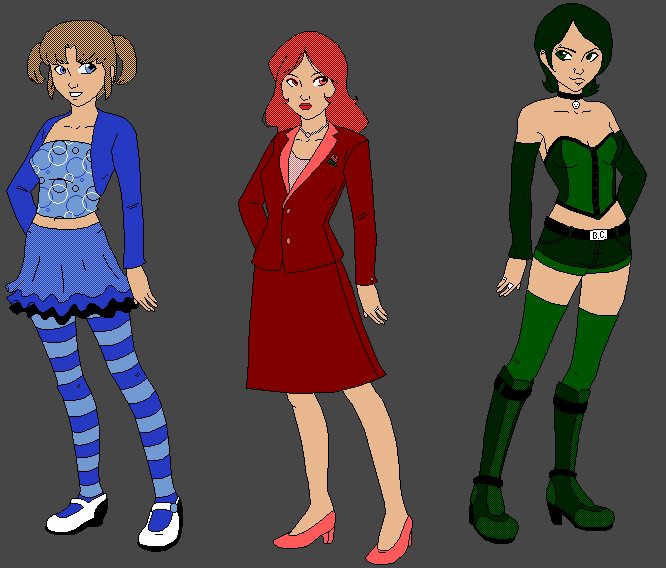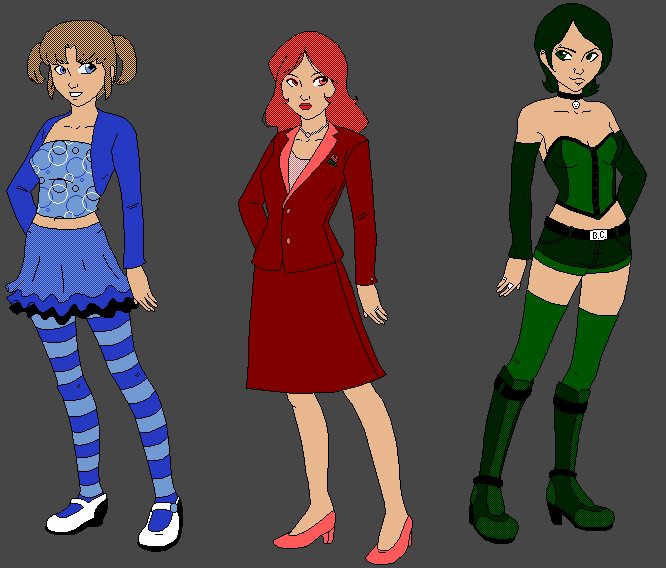 Watch
DRESS UP -
[link]
BY - ~
keevs
10 COLORS!!! PERSONAL CHALLENGE
It's a partial screen shot that I edited. And I know it belongs in scraps, but I really want people to see it and no one really looks through scraps!
It'd been years.
Blossom went to Yale, studying law, psychology, physics, anything she could. She was always top of her class, but now, in College, she had competition and she loved it. she adored the intellectual conversations she'd have with the class, showing that she wasn't just a snappy dresser with a pretty face and strong body...
Buttercup his the underground. Full vigilante/underground kick boxer/bad ass. There wasn't a face in the underground that she didn't know, and there wasn't an ass that she hadn't kicked. Townsville's green hero who prowled with a Cheshire grin and need to lay down a beating became the biggest nightmare any crime doer had.
Bubbles pursued dancing and went to Julliard. She was a star pupil there. Truly the finest dancer the school had ever seen. And to top her sundae off was her own sweetness. The cherry, if you will. Surely, the sweetest little thing in town.
But when the Professor ends up dead, fingers are quickly pointed towards the girls as the savings account and will he left for the girls goes public, showing the world millions for the girls following his death.
The three come together for the funeral, under a lot of camera's and glares from the people who once adored and idolized them.
That night, they sit together and catch up, Buttercup attempting to drown herself in hard liquor, Blossom takes an apple martini, and bubbles takes a virgin cocktail, when a familiar simian approaches to break their mood.
"You forget, girls... He was my father, too." And with a sigh, he continues, "And I know that you three could never do such a heinous thing, thus, I shall help you, Bubbles, Blossom, and Buttercup, to solve this mystery, and ultimately, to avenge our father."
What do you think?
It's a movie I'm interested in seeing! They should make in an Anime. Turning PPG live-action would suck, big time.

Dude, have I ever told you how much in awe I am of your mad skillz?

...How the hell do you do cross-hatching so neatly in MSPaint? Hell, how do you do ANYTHING so neatly?
Reply