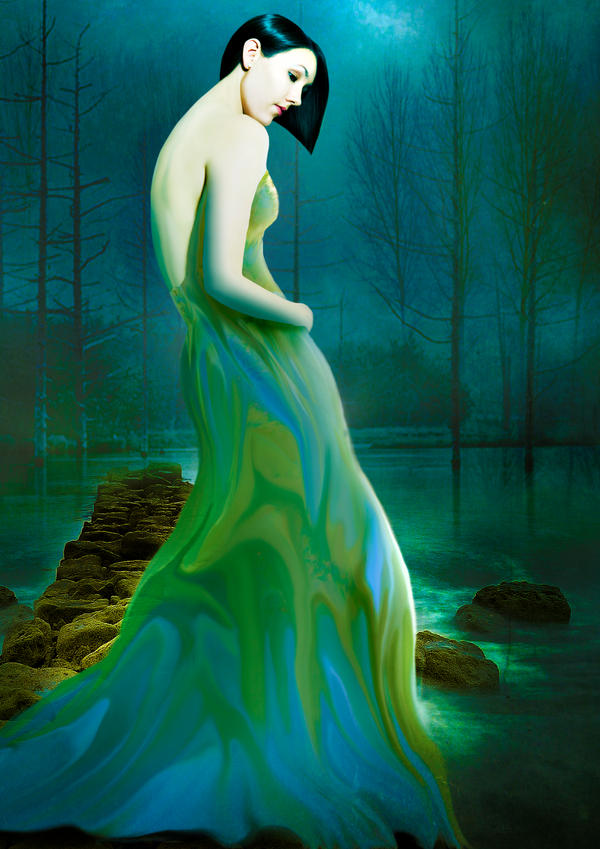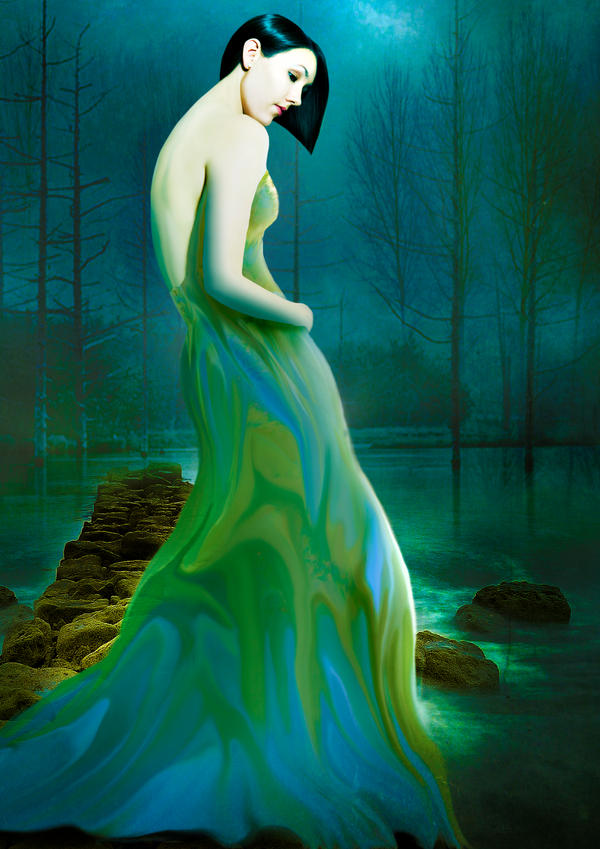 Watch
This is immediately striking. The colours are beautifully understated and it's blended almost seamlessly. I love the blues and greens of the background and the shades in her dress. The lighter colours of her contrast well with the background, and give it a mysterious, murky kind of feel. I think it would be even more effective if you darkened the background further. The rock path looks a little out of place, though. The model and the trees seem so delicate, and I feel as though the rocks have a different balance. Maybe a bridge of some kind or a different rock path would work better, or perhaps it needs to be darkened and blended a little more. It's a gorgeous piece; I think the only weakness it has is in the rock path.
The Artist thought this was FAIR
2 out of 2 deviants thought this was fair.
This is a beautiful work. Unlike the previous critique I think the rocks and the backgroud are excellent. You have handled the blending in the dress fabulously but its form is the area I find not quite correct.
It represents a very light material, and as such would tend to follow the body underneath. If you sketched out where the legs would actually be for this pose, the dress would fall differently. The two bulges at the front and back would be less pronounced.
As she would have to have her right leg backwards rather than forwards to keep her pose then a continuation of the line below her hand, and having the dress flair closer to the bottom would make it a bit more realistic.
You have given the upper figure a lovely S curve. Continuing this in the lower half would really strengthen the piece.
Well done.
The Artist thought this was FAIR
2 out of 2 deviants thought this was fair.

is so beautiful work!!!!

Thank you for using my stock!!!

Reply

Reply

great work

Reply