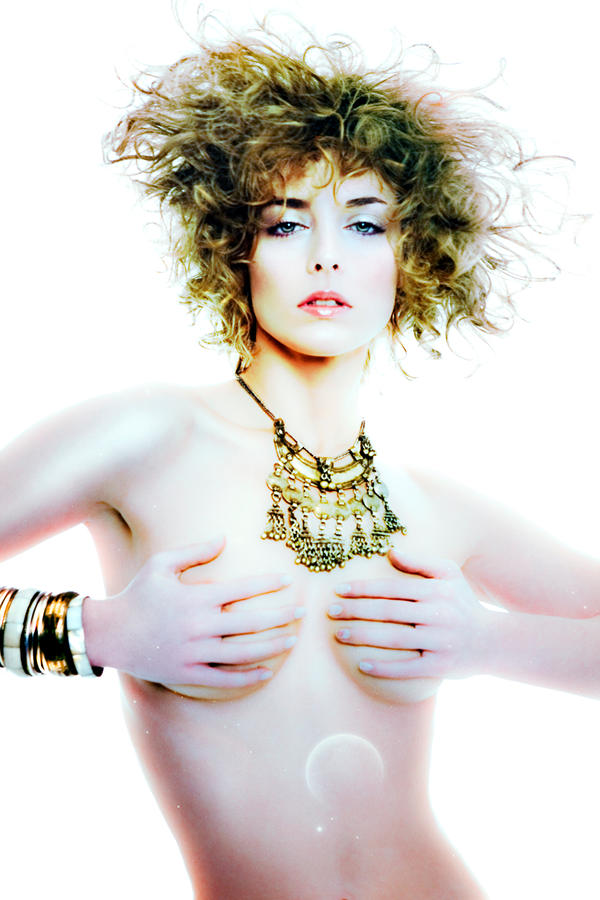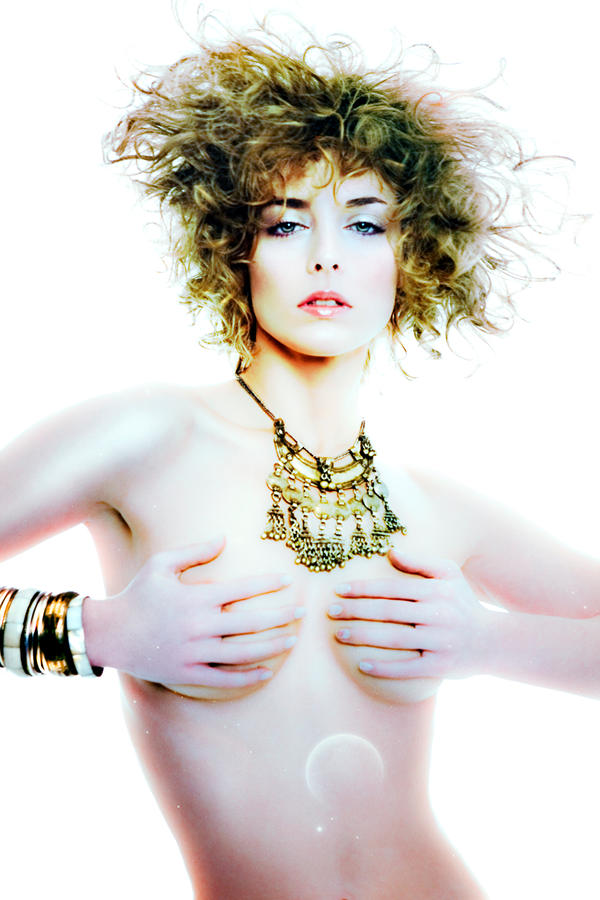 Watch
I shot this for the Fellowship for british hairdressing fame team

Reply

I want to write an in-depth critique of this (it's the least I can do when I've faved it), but I'm afraid it will all just be a confirmation of the belief that you've done everything right with this picture.

The way you've cropped it at the arms and just above the navel gives a sense of closeness that adds to the strong, almost iconic presence that I feel the picture expresses. The overexposure helps to really bring out the softness of her skin (/skin tone - also because it's very pinkish at the bottom and more orangey around her face so that it blends together with her hair, colorwise). Keeping both colors and ornamentation at a minimum is what really makes the photo pop out at me. There's something about nudity / minimalism (same thing, maybe?) that brings out the best in gold and mother-of-pearl (isn't it?) jewellery and accentuates her hair color, almost making it seem gold too. The clean white feel keeps the image from becoming too 'hot', which easily could happen with such an erotic expression (I mean, just all that attention on her lips, and the oriental / African harem vibe despite her very caucasian look).
I'm not sure I like the 'moon and stars' on her stomach, I think the image can stand to be simple and clean cut, and it kind of looks like someone put a coffee cup on the picture and spilled on it. But that could definitely be a matter of taste, because I see what you did there with the whole accentuating her own semi-circles thing

- and a starry night is an interesting thing to allude to in the midst of all that blinding brightness.
Reply

Thank you so much for the feed back
I agree withe you regarding the moon in here stomach
I well take-care of it

Cheers
Mo
Reply

Reply

Reply

great shot

Reply

Beautiful

Reply