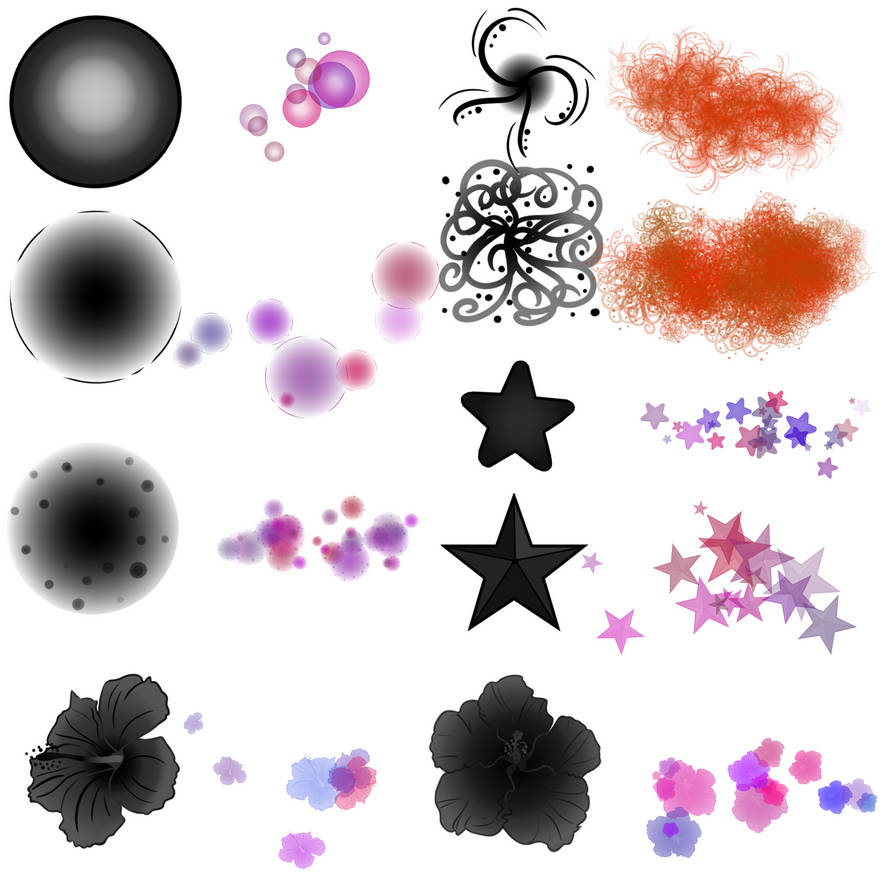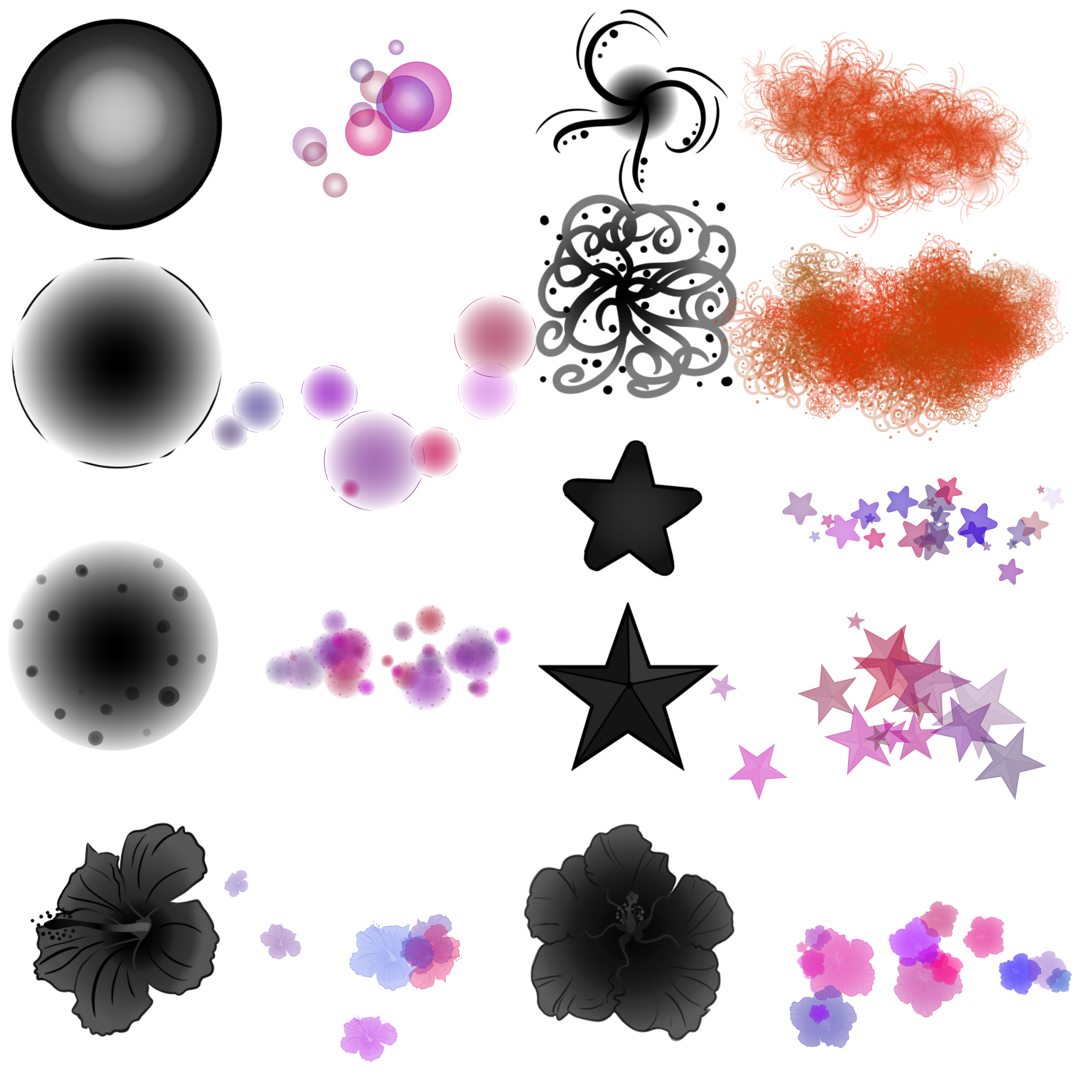 Watch
Some brushes I had been making for myself I figure I should share. (Preview being edited)
Left side:
Three New Bokeh brushes
Tropical flower brush
Right side:
Two "Flame" brushes (Or texture brushes.They're fun to mess with. I want to see what everyone comes up with)
Two Star Brushes
Another Tropical flower
To download:
Hit "Download: under the favorite button. It will be a .zip file. Open it.
Here is a tutorial someone made for the rest:
fav.me/d7suqzj
Semi-Recent, but quick, video:
youtu.be/1UKc54c7Lyc?t=7m25s
(Sorry if I sound rude or anything. I had just finished two weeks or 12 hour days. I was done with everything.)


The scatter settings I used for everything but the flames are as follows:
Type: Scatter
Strength: 6
Particle Size: 56
Particle Random: 86
"Check" the Rotate Along
Rotate Angle: 13 through 17
Rotate Random: 100
"Check" Apply Foreground color
Color Jitter: 40
Hue Jitter: 30