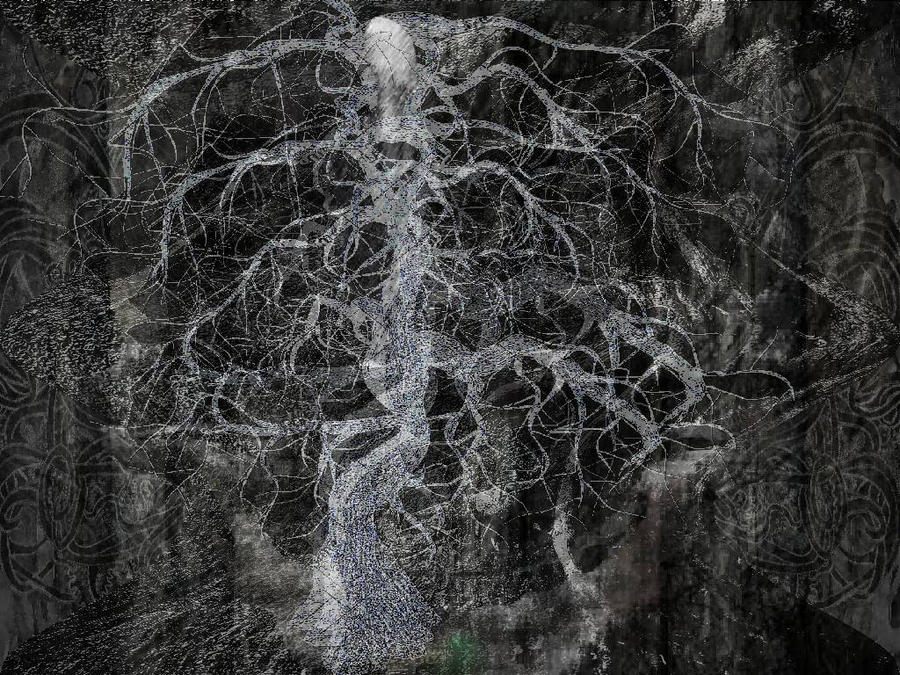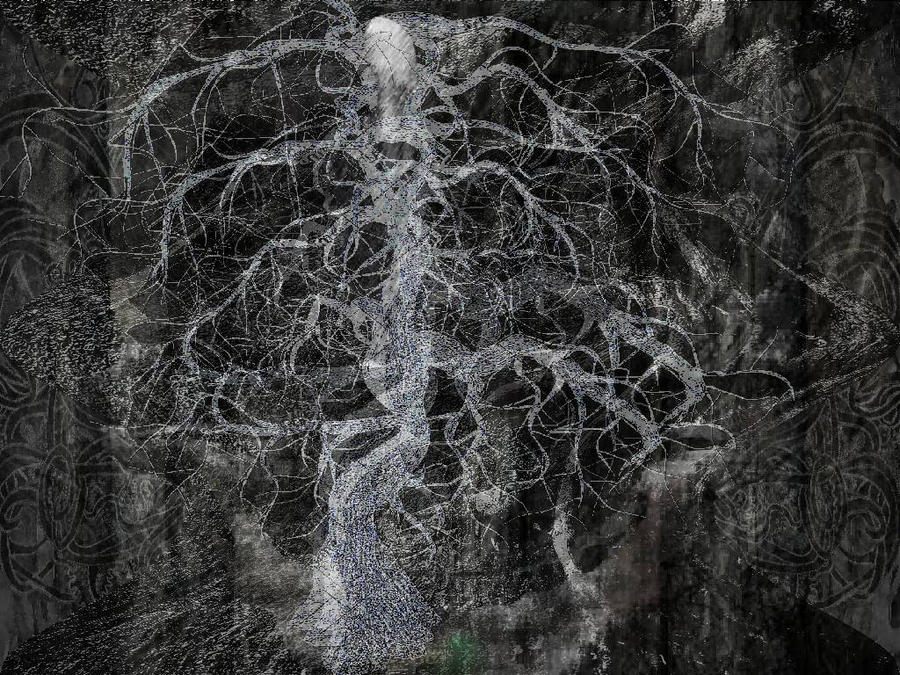 The original Slender Man --Der Grossmann or The Tall Man in
16
th
century German myth
was commonly described as a fairy of the Black Forest who took away any bad children who dared entered the forest at night, or would stalk them until the child confessed all their wrongdoings to a parent. Basically a
Krampus-like creature who corrected
naughty behavior not the homicidal monster that goes around chowing down on unsuspecting kids and college students alike.


I decided to go with an elemental nature spirit idea rather than the usual faceless hipster guy in the dark suit.




Artwork (C) mmpratt99 4/1/014


Slender Man (C) Victor Surge on Something Awful Forum>
Absolutely stunning and a great piece of work. I do think that you needed a bit more black to outline his body. I don't think it was the best choice to just draw the head and neck without at least giving a full outline of his body, that's what makes SlenderMan so scary is how tall he is. You can tell his height by where his head is placed but without a body he looks like a ghost head.. But, nonetheless! It's a very good piece and that's the only thing that I can say is negative about this! Awesome!
The Artist thought this was FAIR
2 out of 2 deviants thought this was fair.

Reply

This is definitely frightening, I feel like I can see a giant face there too, but it looks like an eye trick too.

I can make out some teeth teeth below the tree.

Can I say I love it when when someone re-imagines the horror known as slenderman. This one by far is the best I've seen, I'm not entirely sure what he's supposed to be nor can I make out a figure from the tree. But that's the horror of this image, you can't identify it and you feel that whatever it is, it's not friendly or welcoming.
Reply
Thank you. When you think about it, a lot of the fairies aren't really that
friendly or welcoming.
Reply

That would keep me out of the forest at night...probably daytime too!

Reply

There's a road near where I live that's surrounded by forest and marsh land that's really forbidding even in the daylight hours. I think they blocked it off years ago maybe because the hillside on one side kept sliding and it became too expensive to maintain. I'm thinking of writing a Creepypasta about it.
Reply