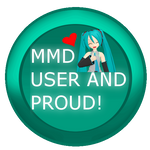 Current Obsession: How about not being bored to death? No? Okay then. Korean. Learning the language.

When was the last time I updated this? Jesus Christ, it's more cancerous than a walking tumor. Get it away from me, ew.
Simply for the fact that I love making my future-self cringe when I read what I wrote in the past, I'm not going to change a thing about below profile. Read it if wished, but you've been warned. The cringe is real.
My Childhood Anime Crushes:
(Use to)
1. Akito - Kodocha - WHO HAS THE SAME BIRTHDAY AS MEH!
2. Usui - Maid Sama
3. Zoro - A Soul Eater OC - Not played by me (I'M NOT THAT DESPERATE)
4. Shizu - My sister's OC
5. \(Tied)/ - Jeff the Killer, Eyeless Jack, BEN - I don't know what wrong with me.
6. Eyeless Jack - I still don't know what's wrong with me
(NOW) 7. Jack - My own OC... - I'm that desperate.
Favorite Pasta: *DRUM ROLL* JANE THE KILLER ALL THE WAY!
My FanFiction Profile:
www.fanfiction.net/u/4968451/P…
-----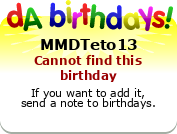 Not needed info:
Started watching anime porn at the age of 9... So I'ma sick bastard!
LiveTyping.com
LiveTyping.com








:thumb139216337:





(TETO ISN'T A VOCALOID)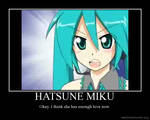 (I don't hate her, she's just overrated)

:thumb121008446:































:thumb300896216:

:thumb146583339:









:thumb351657948:














Favourite Visual Artist
Me! YAY ME!
Favourite Movies
e.e... I-I like Equestria Girls - MLP
Favourite TV Shows
ADVENTURE TIME BITCHES!
Favourite Bands / Musical Artists
PATD - Only band I really know... Vocaloids and Utaus
Favourite Books
WHAT IS A BOOK <O>? I only know of Fanfictions!
Favourite Writers
Myself and MMDMiku28 - Sister
Favourite Games
I can never play Legend of Zelda due to BEN C:!
Favourite Gaming Platform
I don't have any v..v... COMPUTER TO THE LIMITS!
Tools of the Trade
What? e.e?
Other Interests
I LOVE ANIME! CreepyPasta! Vocaloids and Utaus!