Hey there!
So, long story short - I'm moving next month and every little bit of extra cash helps a lot at this point.
Would anyone out there like to buy some art, perhaps? I have a brief price guide here: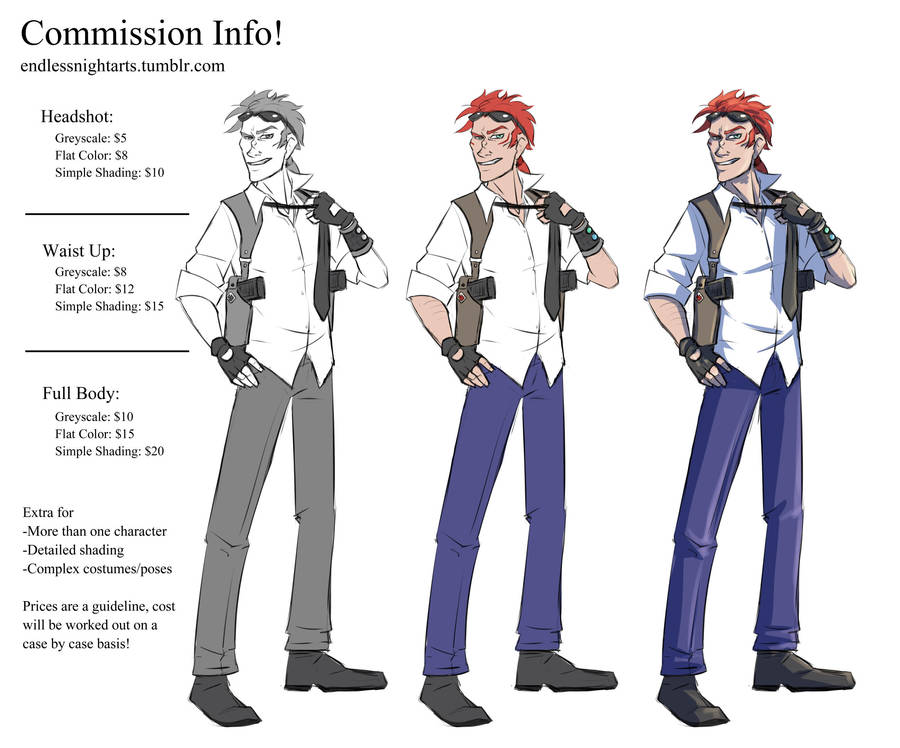 Of course we can talk details, backgrounds, extra characters ect.
I'm ok with blood, gore, nsfw, most things really. Just ask.
Thank you for all your faves and follows!