This list is OUTDATED: [link]
---

is a great resource for commissions of all types, however, some people want and/or need show-style, vector artwork. Sorting through the group is tedious. The purpose of this list is to have an easy place for people to go to commission
the type of vectors which can get in this group's gallery
.
To get on the list you need to be a member of the club.
You don't have to take a lot of requests or commissions to be on the list, you can be as choosy as you wish.

This list is semi-permanent, if you'd like to be on it you can ask us at any time.
We ask that you keep your blurb up-to-date, and notify us if/when you decide to stop taking requests/commissions. We will periodically ask if you still want to be on the list if we don't hear from you for several (6) months.
---
To get on the list:
Send the group a note
(
where?
) with the following information:
Your username in plaintext
Policy
: A link to a journal post with detailed commission info, if you have one, or a short couple of sentences about your request and commission policy.
Source
: Do you trace from the show, trace from provided sketches, or from your own sketches?
Type
: What category of vector you're willing and able to make - would they include work that would go in folders such as 'Original Style', 'OCs', 'Backgrounds', 'With Background', 'Animations', 'Games/Interactive', or 'Comics'?
Format
: What filetypes do you produce and with what program(s)?
Price
: Your price range in points or another currency. Free is allowed of course!
Example
: A deviation you want us to display as an example of your work
---
People who take vector requests:
Lahirien
- Updated 2014/05/12
Policy
: I take cutie mark requests, whether you want a new one from scratch, or a vector of an existing one. I may also take screenshot trace requests, if I'm interested and it hasn't been done already.
Source
: Screenshot of any quality, as long as I can find the moment in my 1080p episodes. Cutie marks can be vectored from any reference, or from scratch with a description.
Type
: Cutie Mark (canon and OC), Resources, Canon
Format
: AI (using CS6) and PNG, unless asked otherwise.
Price
: Cutie marks are always free, but this means there is a queue of five slots, and I only take new requests when a slot is open. See my ID box for full details, and check the queue before you ask.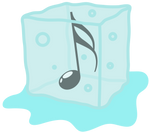 ---

masemj
- Updated 2014/05/12
Policy:
fav.me/d6corpd
Source:
Screengrabs, comics, sketches. The more provided for posing purposes, the better. I cannot readily freedraw poses otherwise.
Type:
Canon characters, OCs, objects/props.
Format:
SVG + PNG (Inkscape)
Price:
Free requests if it is one I feel I can do; open to art trades as well.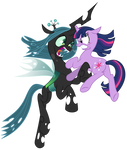 ---

DecPrincess
- Added 2015/07/13
Policy
:
fav.me/d90tzch
Source
: Prefer tracing from screenshots, also from sketches and bases.
Type
: OC's, canon characters.
Format
: SVG, PNG (Inkscape).
Price
: 1 pony is free. More than one will cost 6$ or 40 points.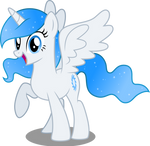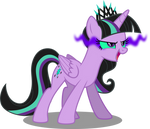 ---
People who take vector commissions:

VarisArt
- Updated 2014/05/12
Policy
:
fav.me/d5g89kn
Source
: I will trace from 1080p screenshots from the show, sketches, and already existing pictures (if you have the permission of the original artist).
Type
: I will vector both canon characters and OCs.
Format
: I am using Inkscape/Ponyscape. You will get both the .PNG and the .SVG.
Price
: 3$ or 300

for a canon character from the show; 5$ or 500

for an OC.
---

Proenix
- Updated 2014/05/12
Policy
: I could vector any character/object/background/scene show-alike, when you provide me sketch/screenshot or detailed description. If you have any questions, ask me.
Source
: I prefer tracing from screenshots, sketches or drawings. If necessary I do my sketches for vector projects.
Type
: I vector any canon characters, backgrounds, objects and OC.
Format
: I use Inkscape, so you will receive .SVG and exported .PNG file. If you need I could also provide .cdr file.
Price
: Everything depends on complexity of the vector. Generally from 2 to 8+ $ (details on my page).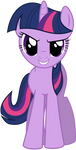 ---

abydos91
- Updated 2014/05/12
Policy:
Check my Commission Journal
sta.sh/01s8l6t8j7xn
Source:
I do original artwork based on my own drawings, though if requested I can do traces from the show, other sketches or images based in the real world.
Type:
Characters from the show (Mane 6 / Minor and Background characters), Original Characters (OCs), Assets and Backgrounds.
Format:
I work with Adobe Illustrator and Inkscape. You will get the vector source file (AI or SVG) plus the high res PNG. I can export to other formats like PDF, if requested.
Price:
It depends of the complexity of what you are requesting. Send me a note or email and we can discuss details and price.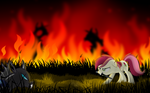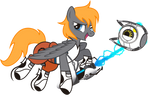 ---

Hourglass-Vectors
- Updated 2014/05/12
Policy
:
fav.me/d5pdb4m
Source
: 1080p screenshot from the show or time stamp and link to video, sketches
Type
: OC's with nothing but Pony Creator to start with, I can also vector in a mimimalistic style. [Show traces implied]
Format
: I can use Ponyscape or Inkscape, .png export at a resolution the commissioner requests at, .svg file if requested.
Price
: See commission policy for detailed prices. Prices are based on what the commissioner wants.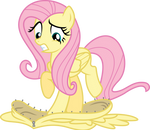 ---

Stinkehund
- Updated 2014/05/12
Policy
:
fav.me/d6bgmu5
Source
: I tend to make screenshots, make crude sketches of parts and combine them.
Type
: Basically everything that can be made as a vector. Landscapes, t-shirt-motives or a valentine with a pony-head on it (see example). Also Cutie-Marks, OCs, etc.
Format
: Photoshop CS4, Illustrator CS5 - you'll get a giant png and the sourcefile at no extra-cost.
Price
: No fixed prices; it depends on how long the work will take (so, more details or complicated stuff = more expensive. duh.). Minimum will probably be around 5€, though.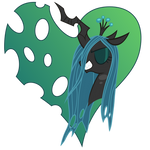 ---

Feitaru
- Updated 2014/05/12
Policy
: If you want an OC to be vectored, please provide a sketch. If taken from the show, please try to make it the best quality possible.
Source
: I'll vector anything taken from the show or sketched.
Type
: I vector characters (OCs included), backgrounds, logos and banners.
Format
: I use Inkscape, you'll get a .PNG file AND the .SVG file. (Other files can be negotiated)
Price
: Prices will normally start at 250

, but depending on the commission, it can change. Further prices will be negotiated via note.
---

sirhcx
- Updated 2014/05/12
Policy:
sirhcx.deviantart.com/art/Comm…
Source:
1080p Screenshots and Sketches
Type:
Canon Characters, OC's, Original Style, Backgrounds, Props/Resources, etc.
Format:
Illustrator CS6 PNG export (AI file available upon request)
Price:
See Policy for detailed prices. Prices vary on complexity of the commission.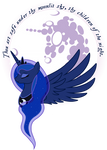 ---

RainbowRage12
- Updated 2014/05/12
Policy:
fav.me/d6y2wea
Source:
Screenshot, Sketch, or original work.
Type:
Cannon or OC, original or show style, backgrounds, up for anything on request.
Format:
SVG and PNG.
Price:
$5-$15.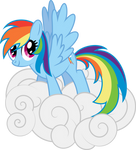 ---

SnowedEarth
- Updated 2014/05/13
Policy
: As long as you give minor details, I can do everything from (almost) nothing! Screenshots are, however, appreciated.
Source
: I trace my vectors from everything. Some parts are from personal sketches, other parts are from the show itself.
Type
: I can trace backgrounds, OCs (Includes MLP-related OCs such as other species, cutie marks, etc...), characters from the show, and also combinations from the previous elements.
Format
: I trace my vectors with both Inkscape and Adobe Illustrator. I usually save them as .svg/.ai files, and .png.
Price
: From

0 to 300 , depending of your needs. Usually goes around

100-150 for an OC drawn from nothing, with a background. I can also take real money, but I trace my vectors for fun. Which is why I prefer

, even if both are acceptable.
:thumb303698057:
---

Catnipfairy
- Updated 2014/05/13
Policy
:
catnipfairy.deviantart.com/jou…
Source
: I sketch my own pictures, then trace over them. If you want one of your sketches vectored, I could do that too.
Type
: All of my work goes into 'Original Style".
Format
: High quality .png and the original .svg file.
Price
: $12-$15 for standard vectors. See my policy journal for details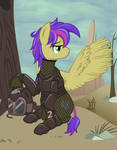 ---

PaulySentry
- Updated 2014/05/16
Policy:
fav.me/d695u9a
Source:
Screenshots 1080 and Bases
Type:
OC's and Cutie Marks
Format:
Ai + PNG
Price:
Simple vector - 200

or $2.50, Shading - +50

or +$1.50, Background - 300

or $3.50

---
Credits & Misc:
Thanks to

MisterAibo
of

for posting his
journals
for users who take commissions. Go check them out for general Pony commissions.
When you add yourself to the list, you will appear on top of the proper section (Requests if free, Commissions if charging). You can bump yourself back to the top by verifying your status, as long as 6 months have passed.
During the transition period (May 2014), people verifying their status will go at the bottom of the section. Reward for quick replies and such...
Page now updated mainly by

mewtwo-EX
.