Dear dear DeviantArt members,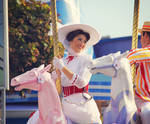 I just created an Instagram account with my pictures from my trips to the parks, Disney on Ice and many other magical adventures: it will be weekly themed, respond to your demands and be much more complete than this account, hope to see you on this wonderful little app!
My account name is @CapucineFachot
and.. Follow your dreams!
Capucine x