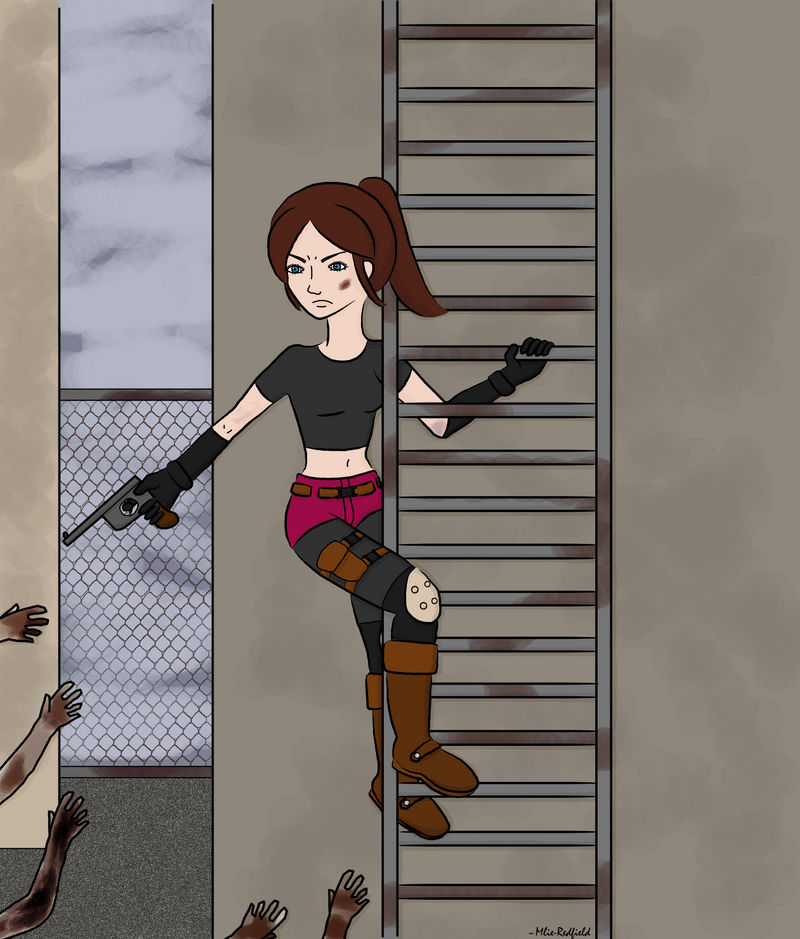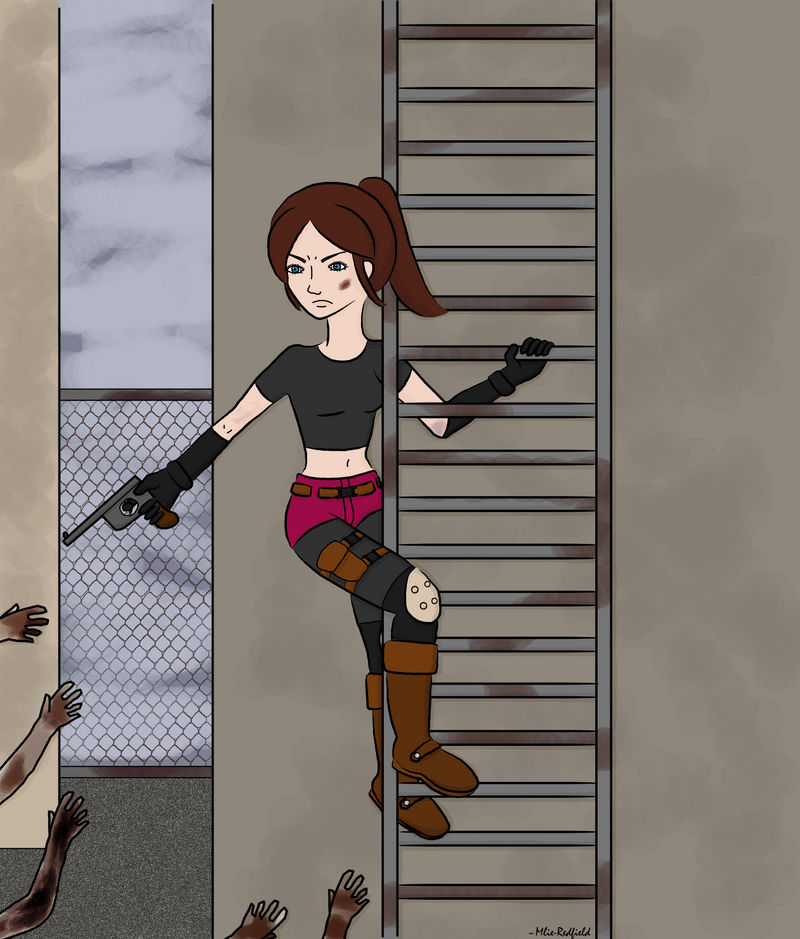 Watch
My nightmare, it ends tonight. Up the ladder lies my future.


A while back, I hit 15,000 pageviews! I had a Kiriban set on that fantastic number, and the first to get it was

. This drawing is his prize for catching the Kiriban. He wanted me to draw Claire in this specific outfit, which is originally designed by
dan-heron
that
enojado
has also drawn Claire in. I decided to change it up a bit and add my own details to the outfit, such as making the shorts more pink than red for that extra RE2-vibe.
I had a lot of fun drawing this, but being busy at work kept me from finishing it earlier. I learned a lot of new techniques while working on it, which is something I really love about drawing - every new piece of art is a chance to improve.
While going through my gallery, I realized that it's been YEARS since I last uploaded a drawing of Claire Redfield. Seeing as she was pretty much the only thing I drew back in the days, it was sort of hard to believe. Glad to have her back in my gallery again~
Lineart drawn on paper, fixed and coloured in GIMP.

Awesome looking! And I finally found my way back

Reply

Oh my! Thanks so much, I so like the entire scene as if shes escaping all the zombies!. Thanks alot I really like this you have no idea!
I also like the outfit, sort of looks a tad better than the original huh? xD haha just kidding. : P
Reply

You're most welcome, and thank YOU!

Glad you liked it

Claire's original RE2-outfit is so 1998, haha x)
Reply