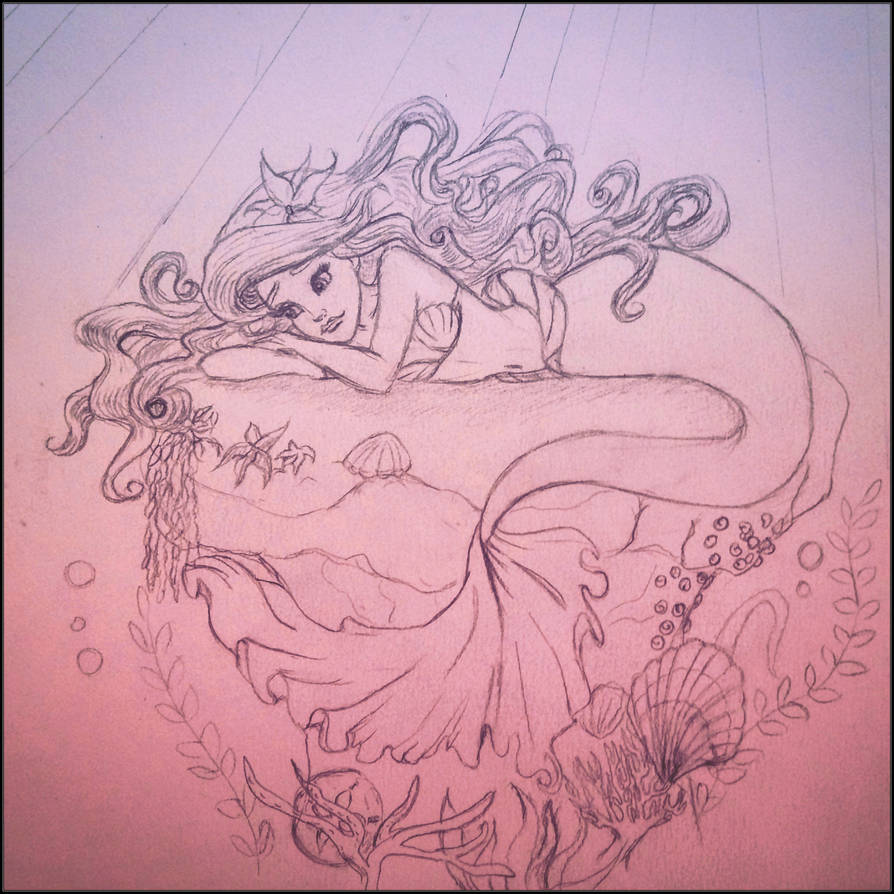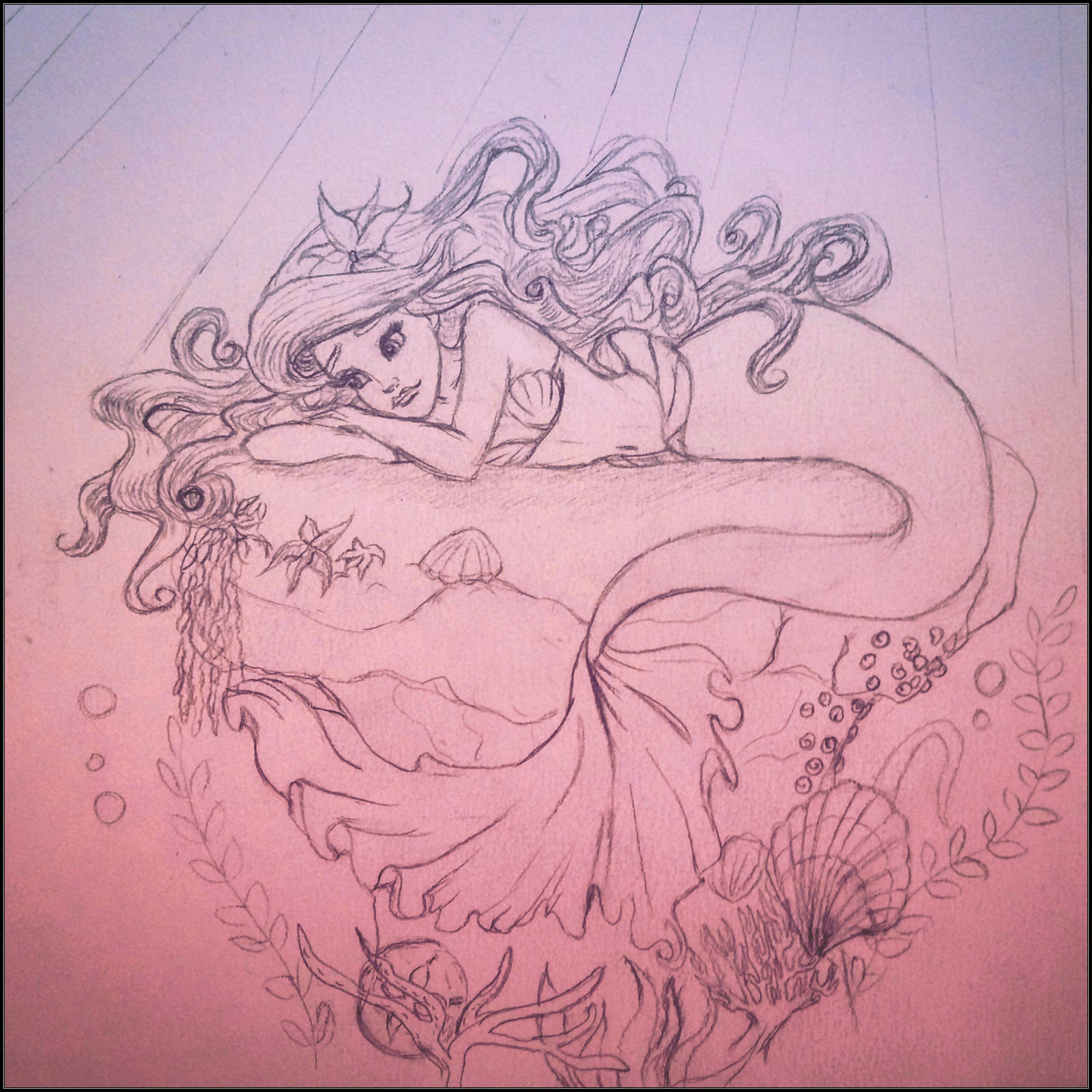 Watch
It's back to work time for me and I think of all the great things I did with my friends and family near the Atlantic ocean during this summer. Wish I could be back there again feeling the sand under my feet, listening to the waves and wind...
So The little mermaid theme come quickly, maybe she also has some wistful moments in her castle, dreaming about the sea world she left.
I inspired me from a drawing of Katie Payne for the pose of Ariel
onekatie.tumblr.com/post/10461…

Superbe ! Ton dessin donne une version plus moderne d'Arielle, c'est sympa !

Reply

Beautiful! I love the way that you drew her hair and fin
Reply