I was told I could do journal features without a premium account, which makes me happy because I cannot afford to go premium right now (otherwise I would, I miss my premium!) - Today I want to do a Stocker feature for two reasons.... One, because without their pictures, we manipulators would have a lot less options in the world to do our work... And two, I decided a bit ago to become a stocker, so I know how much hard work goes into bringing the resources to you guys!
~*~*~*~


~*~*~*~

Okay, on to my opinions about some things regarding stock photogaphy, specifically Models.
We need more women and men of color doing stock! There are some of you out there, but not as much as there should be. Don't be shy, if you got it, flaunt it

We need LESS of the poses with the violins. While they are beautiful, we need something new please.

I wish I had a good camera because I would totally try and contribute in that way, but my camera took a poop!
~*~*~*~
Please do also check out my upcoming contest, I am doing it for a good cause! Looking for all the help I can get as this is for charity! Need prizes/points if possible. Any little bit helps!

The Silver Ribbon Contest -DeliberationsThank you all for your participation! I will be deliberating for a few days, things are a bit slow as reality is very very hectic. Please pardon the extra wait time.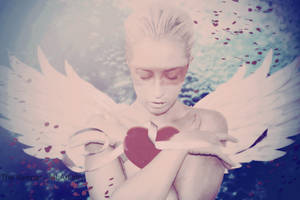 What Is This Contest?
I haven't hosted a contest in a long while, so I thought long and hard about what theme I wanted. I could go with the obvious, or I could do something else. I chose the latter. The theme I decided upon is Diabetes Awareness.
Diabetes affects 9.3% of the America's population... Imagine how many are affected throughout the world. A good portion of these people who are affected, go on undiagnosed. It is the seventh leading cause of death in America. There is no cure, though it is controllable under the right circumstances.
I am newly diagnosed with the disease, and it is very frightening at first, especially if you are going through it alone for the most part like I am. I have
~*~*~*~

I hope you liked my stock feature, please do show them some love!