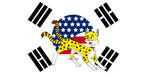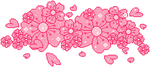 This a Comic book and manga book is Black and White or colors of the Japan and American into people's worlds to read book is a Japanese manga series written and illustrated chapters.
A fairy tales of the country worlds children story book and Holiday country.
At south Korea webcomic it American and Korean this world is an art and story. The history past artwork a draw people and animals animated into the characters. A country artwork style movie Director, producer, writer, and artist Tim burton and Hayao Miyazaki. The Hollywood movie is
Animation, stop motion and live action of the drama all-star year people like country as the best.
The Korean American is into the world country. The drawing cartoon and anime art styles country America movie Disney and Japanese movie Studio Ghibli. At Japan of the video game art styles Sega and Nintendo.
This writing down read book a story is this country people of the worlds at flag in Speak Korean to English. This TV series animation and Movies into a country flag language subbed or dubbed of its all-world cartoon and anime. The country animation and live action TV show and Movies Los Angeles City in California Hollywood a drama history year.
A life god rewards consulting, eternity-long desire to respond in goddess.

Series :: WEBTOON (webtoons.com)
Buy Buy a Coffee for MKL91 a Coffee. ko-fi.com/melissalober - Ko-fi ❤️ Where creators get donations from fans, with a 'Buy Me a Coffee' Page. (ko-fi.com)