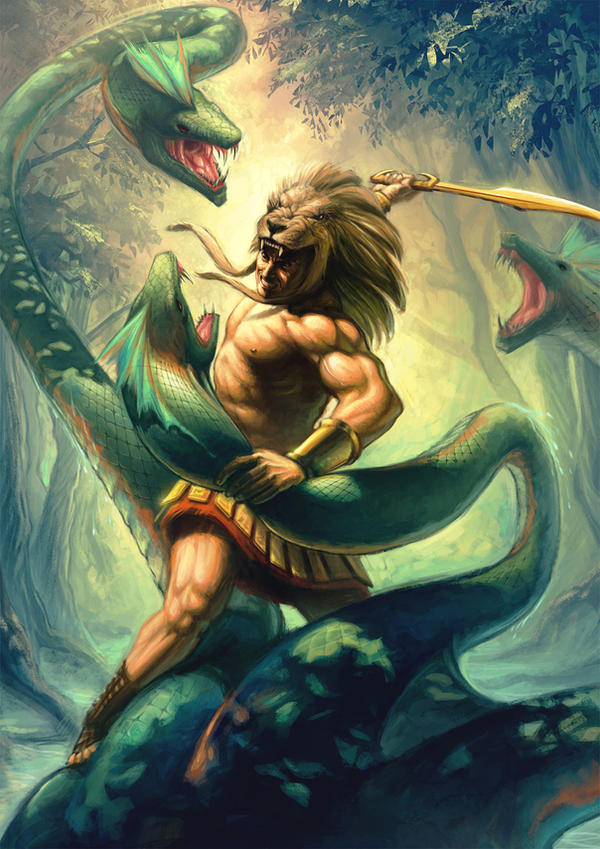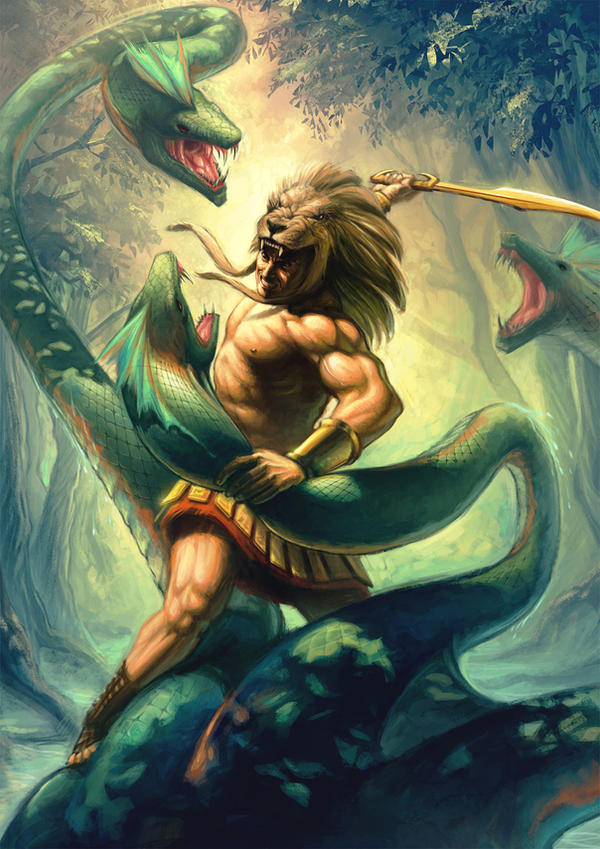 Watch

great work !

Reply

Nicely done! Reminds me of my Tarzan reading days as a kid (and thanks for the llama).
Reply

Reply

Hey, appreciate your compliment

and why the sad icon, I'm sure by the time you are 25 like me, you'll be just as good or better even haha. Just keep drawing!
Glad you love them, thank you! and Cheers!

Reply

Seriousely awesome work! everithing in this convey the epicness and toughness of the fight and the coloring is amazing
Reply

DAMN what a sexeh pic!! Love it love it! The details are so sharp and beautiful and cool action, GOOD job!
Reply

Impressive! What a great display of skills! It must have took you ages!
Reply

Thank you so much, and it did.. (: haha
Reply

really nice piece you did! Reminds me a bit of some of Frazetta's works in the composition and pose with strong baroque influences..(don't let that go over your head tho lol)
Reply

hahaha, wow, it's great that you know Frank Frazetta's work, in fact the pose is based on one of his Conan piece. That's why you felt the similarity. Thus, my work isn't that great after all.. OTL Frank is the Godfather....
Reply

Don't worry your work is great! I love the hydra ,your hercules expression, the composition and movement, the overall tension, and the background! It's really great! Keep up the good work!
For Frazetta well, I know my references lol! I wish I could do this kind of piece one day...But I have to train really hard and it's kind of difficult when you already have other hobbies and a job...
Reply

Beautiful! Love the details, pose, colouring, shading, lighting, designs and background.
Reply