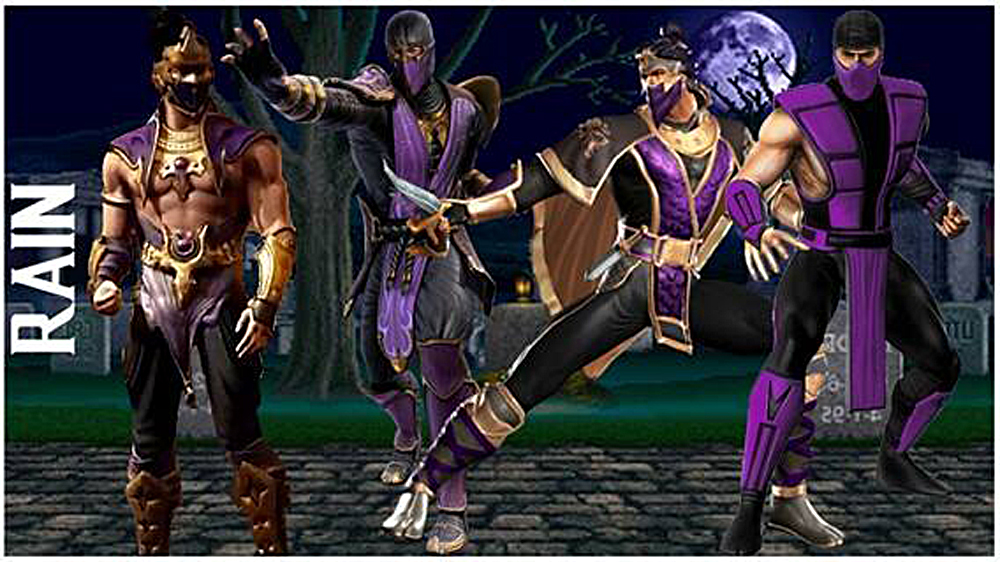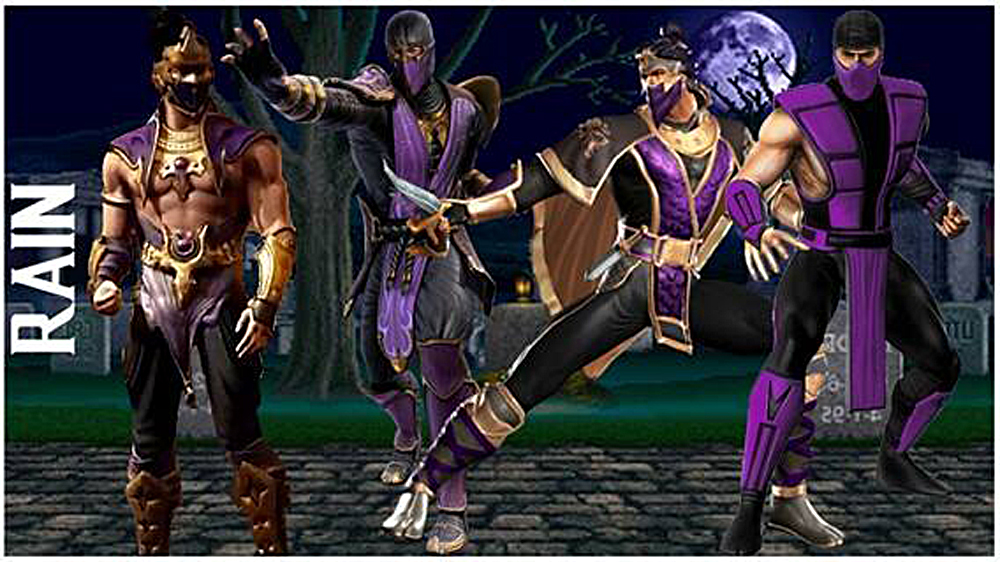 Watch
I like the MK9 one the most. Reiko is more up for the clothes lacking style then me.

This is my order of favorite Rain costumes from most favorite to least favorite:

tie between MKX and MKA
MK9
UMK3

One thing I can't deny is that the man's got style.
Reply

Rain's Mortal Kombat X is my favorite costume with his Mortal Kombat Armageddon costume being second.
Reply

My favorite costumes in order:

MK9
MKX
MK3
MKA
Reply

Reply