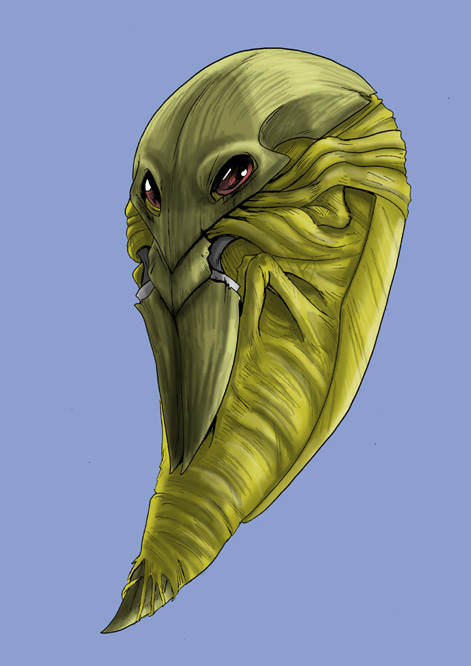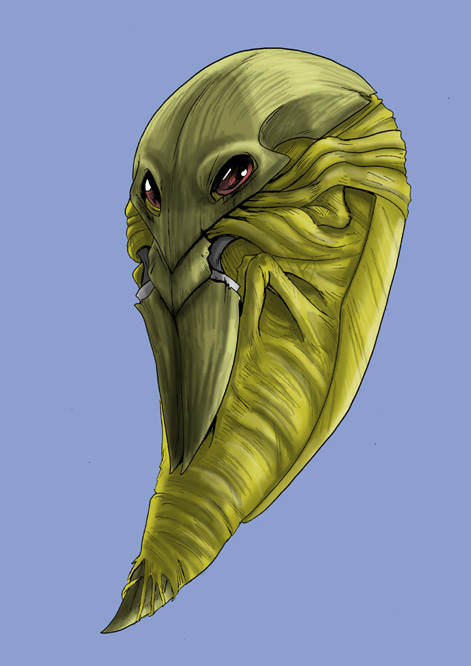 This is really stunning. I have seen many people do "realistic" versions of pokemon, but they usually stick to the cute and furry ones. Your choice to tackle not only a bug-type, but Kakuna was really daring. And you did an excellent job. You weren't afraid to make changes from the simple design of the pokemon to enhance the realism. The way you can see the legs through the exterior shell gives this a creep-factor that really works in this piece. I never understood why people were afraid of bug pokemon in the series, but now I do!

You color choice of a greenish yellow rather than a straight yellow works in this piece, as does differentiating between the more armored pieces and the soft "wrappings". It breaks up the body in a way makes an otherwise monotone pokemon eally interesting. Your decision to make the eyes a pinkish-red makes them really pop in a way that keeping them black like in the show/game wouldn't have. The way you painted this really makes my eye move around the image. I can still see your "brush" strokes, and they lead me to all the different parts of the drawing. It also adds a great textural element to the piece that makes me feel as thought I know exactly how touching this pokemon would feel - which also ads to the gross factor (in a good way!)

The one thing I think you could work on is your light source. I have a hard time telling where the light is coming from in this piece. Areas of the pokemon that are lit contradict each other. For example, you have the left side of the tail wrappings lit, but not the left side of the tail tip that's poking out. And the right side of the armor plate on the middle of the pokemon is lit whereas the area just below it (the tail wrappings) and the head armor piece are lit from the left.

But to be honest, the lighting issue doesn't distract me too much, and this is still an amazing piece of artwork! You tackled making a more realistic version of a bug pokemon and really excelled. Great job!
The Artist thought this was FAIR
65 out of 67 deviants thought this was fair.