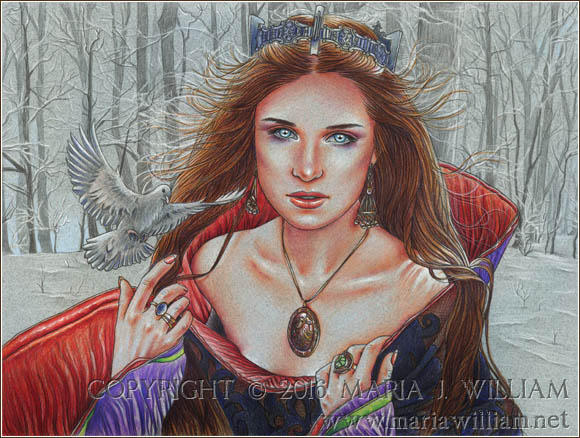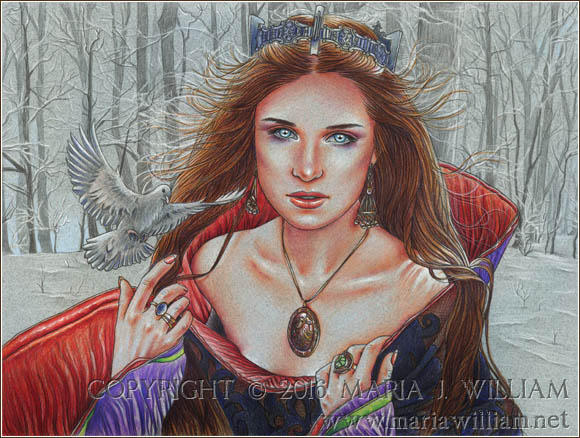 Colored pencils & white charcoal on tinted paper, 9x12".
Created for the Femme Thou Art Collective monthly auction, going on right now:
www.facebook.com/media/set/?se…
This month's theme is "Regia Amore" ("Royal Love"). Inspired by the beautiful and tragic love story of Princess Alix, who was a granddaughter of Queen Victoria and went on to become Alexandra Romanov, wife of Nicholas II, the last Russian Emperor. She was canonized in 2000 as Saint Alexandra the Passion Bearer.
Details:
mariawilliam.net/passionbearer…
Model:

Photographer: