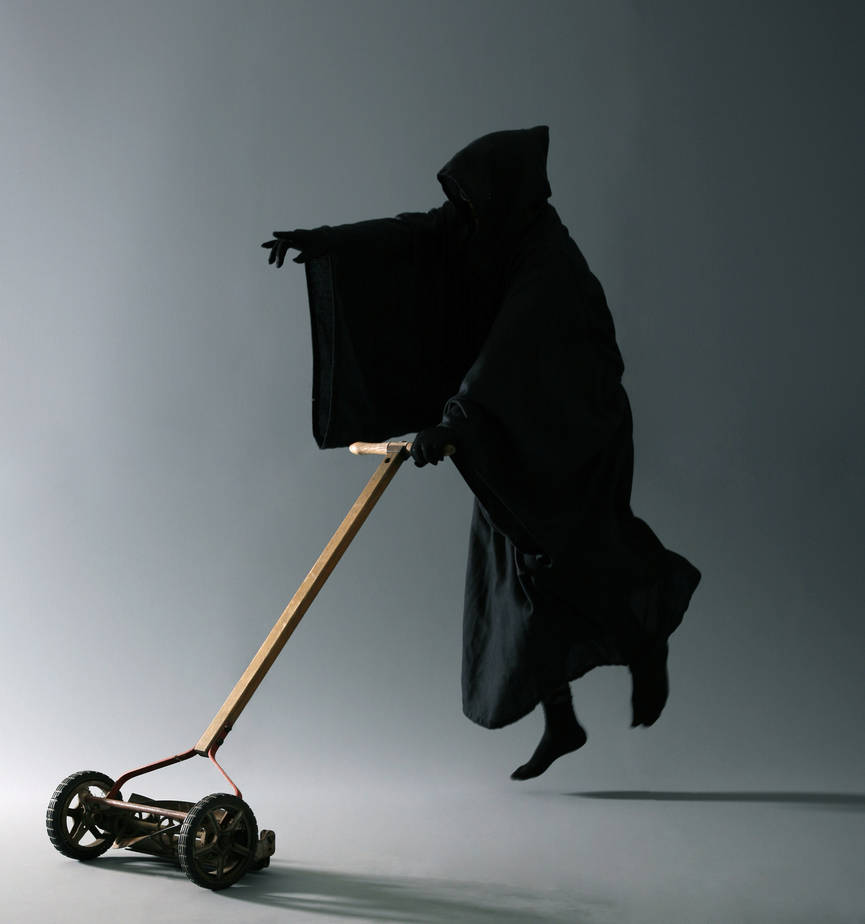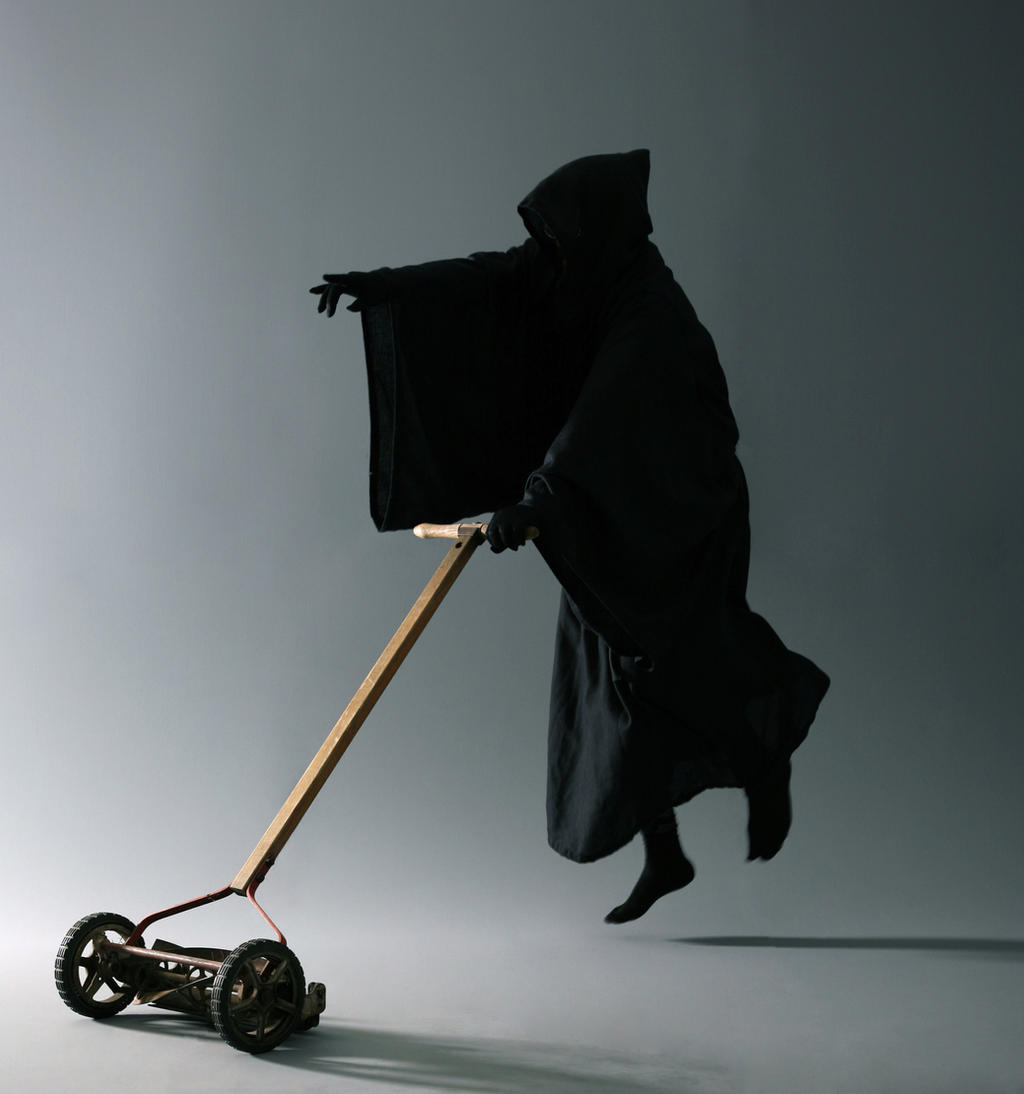 Watch
Death upgraded from a scythe during the bubonic plague era. During the dot-com bubble he upgraded again. More on that later.
Today I spent a couple hours in the studio experimenting with my new 5D. WOW! I am beside myself with joy at all the spectacular additional detail it records. So.. I thought I'd shoot some stock for people to use for Halloween. When I got the camera I also got this bitchin' radio-remote so I can shoot stock with myself if I get bored. I hear that if you shoot too much stock with yourself, you'll go blind...
I wandered over to my neighbor's and asked if I could borrow his scythe. I knew he'd have one because Bob has one of everything in his garage ("Nuclear air craft carrier...? Sure... there's one around here someplace - take a look under those boxes there...") - and I saw the reel mower. Of course my brain immediately skipped a beat.
Please do not use this image for photocomposites. I am posting a whole set of these to my stock account (
) this evening for stockers to play with.