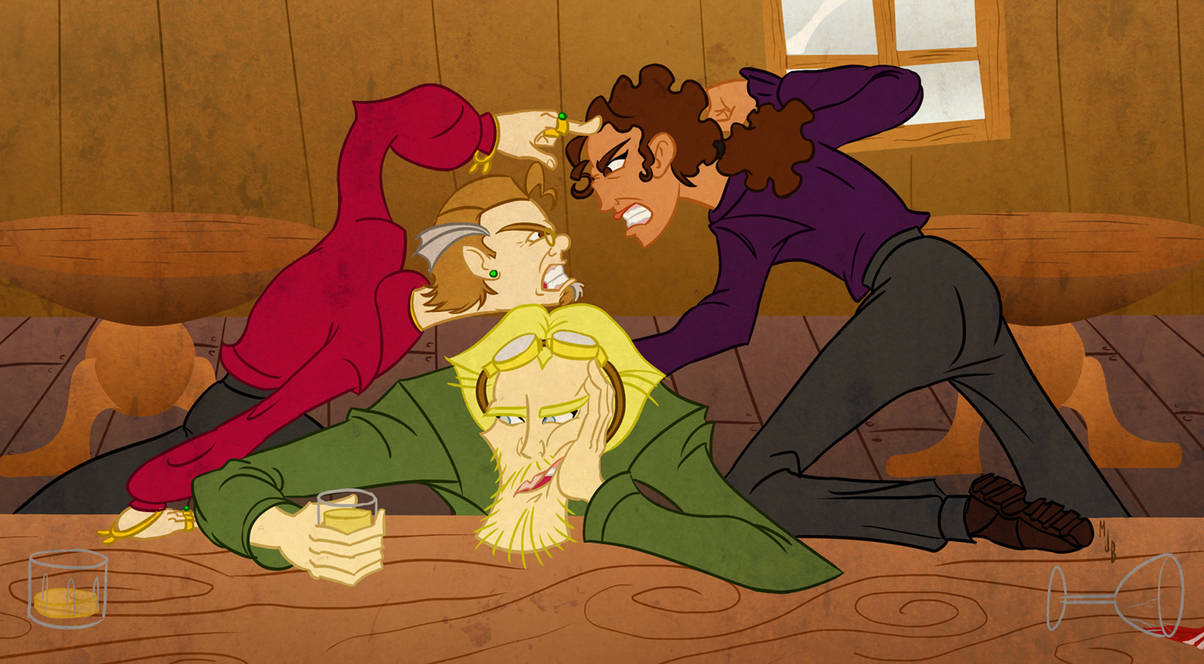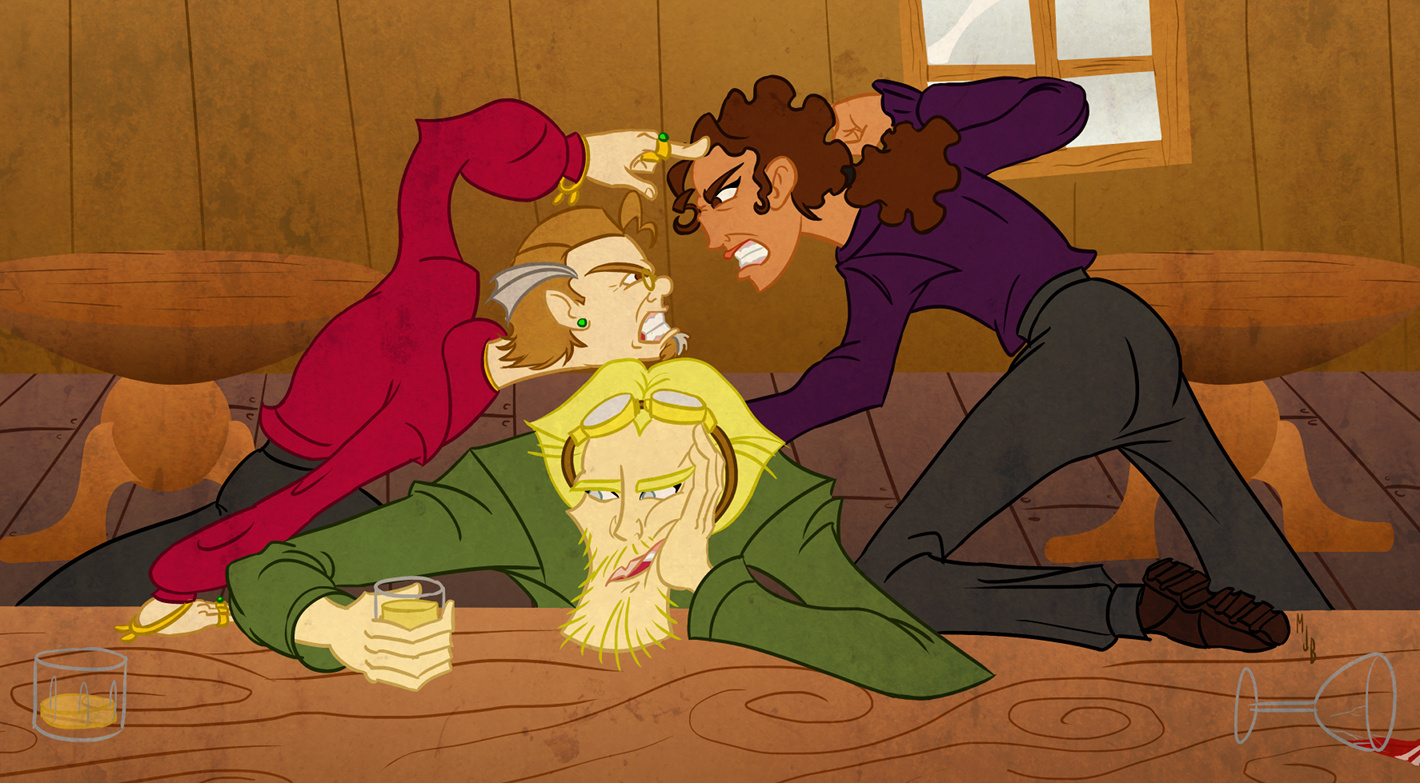 I love how you made the outlines colored, and not black.
I always find that really cool.
And the expressions are simply priceless. Poor guy in the front XD
Reply

Yeah, I'm really digging the colored outlines, I'm glad others like it too. The guy in the front is Muro, the hapless hero of "Vigil" (a novel that

is writing). The one on the left is Ophet, Muro's friend and traveling companion, and the one on the right is Gata, Muro's bodyguard. Gata and Ophet don't always see eye to eye, and of course Muro winds up in the middle of it.

Reply

It really makes things pop, je trouve.

Sounds like quite the matchup XD
I wish good luck to your friend in regards
Reply

Poor Muro. I think that drink must look very attractive with that ruckus in the background. Needless to say, he spends a good portion of the book with a brandy bottle close at hand.

Awesome work! I love the expressions here. Thanks for taking the time to do this for me. I am in your debt, good sir.
Reply

Reply