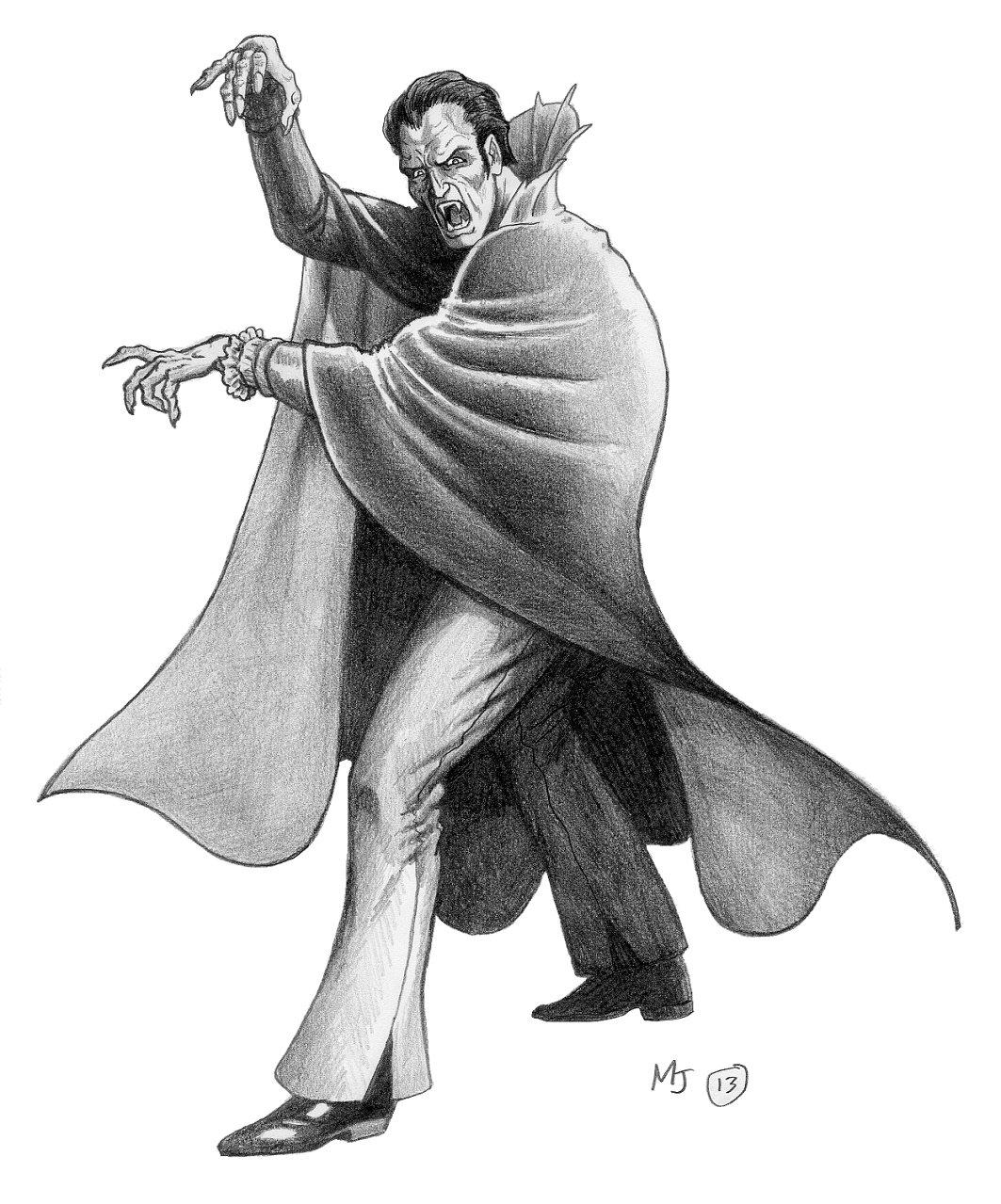 Watch
This is Vorzan, a Pseudo-Vampire, whom Joanna encountered in the "Joanna's Oerth History, Part 2" (
mjarrett1000.deviantart.com/ar…
) in the chapter "The Haunting of Brede".
Pseudo Undead were a race of creatures introduced in 1st edition AD&D in the Monster Manual 2. They are creatures who have evolved to appear like various undead, but lack any of their undead powers or weaknesses. Pseudo Vampires are particularly fun to DM because most are wizards who can simulate the powers of real Vampires (spells like Gaseous Form and Polymorph Self) yet have none of the vampires weaknesses. So much fun seeing the players freak out when none of their usual vampire killing attacks work.
"The Haunting of Brede" was an adaptation of an adventure found in the 1st edition supplement "Book of Lairs", which is probably my favorite AD&D supplement. Lots of great adventures in it that you can insert into any campaign.