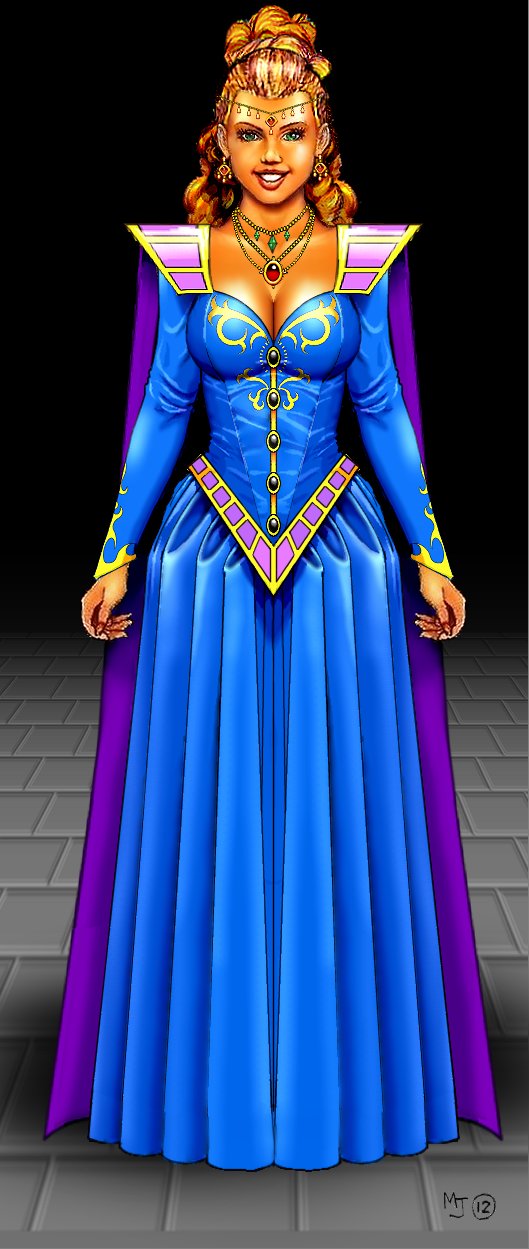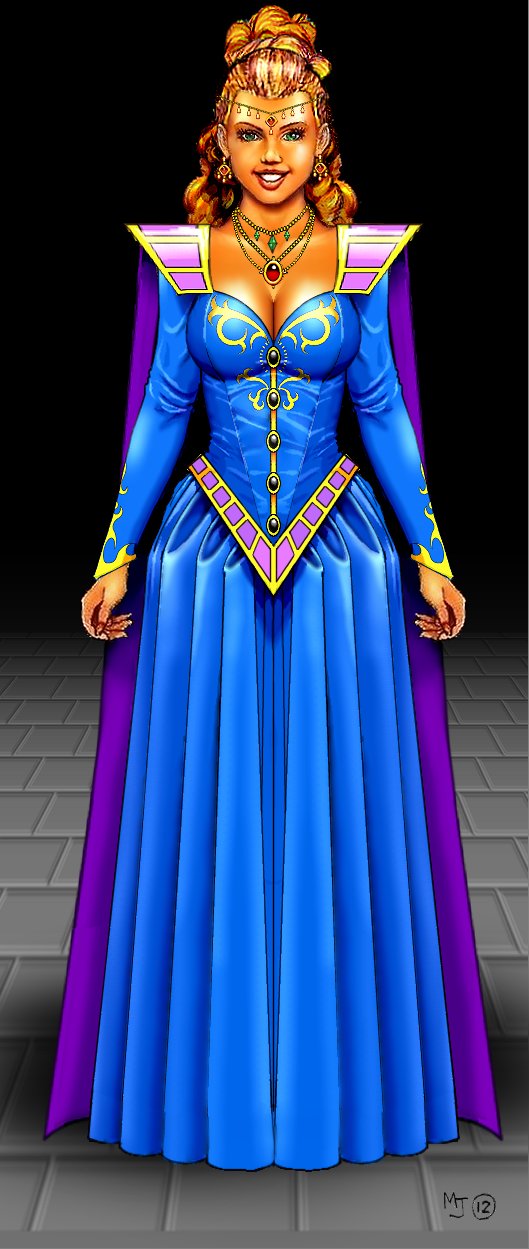 Watch
In sharp contrast to Baklunish fashion, Oeridean designs are more modest. When Joanna lived with her grandfather Duke O'rion (from the age of 15-18) she was given gowns like this to wear, which was typical of the Furyondian court. Joanna modified the design to allow the cleavage to be much deeper to show off her assets. Although the alteration was considered scandelous by some at the palace, the Duchess begrudingly let her keep it out of respect for her Baklunish background and told everyone to "be respectful" to the Princess.

The men did their best not to stare. Few succeeded.

Joanna is about 17 or 18 in this drawing.

I borrowed the design from a painting I saw by Keith Parkinson. The drawings he's done of fantasy women wearing royal regalia is exactly the kind of fashion Oeridian women would wear.

Have you done any "male" designs incorporating the Oeridian diamond check patterns common in Furyondy (as opposed to the plaid patterns common in The Great Kingdom)? If not, would love to see your take on those.

Reply