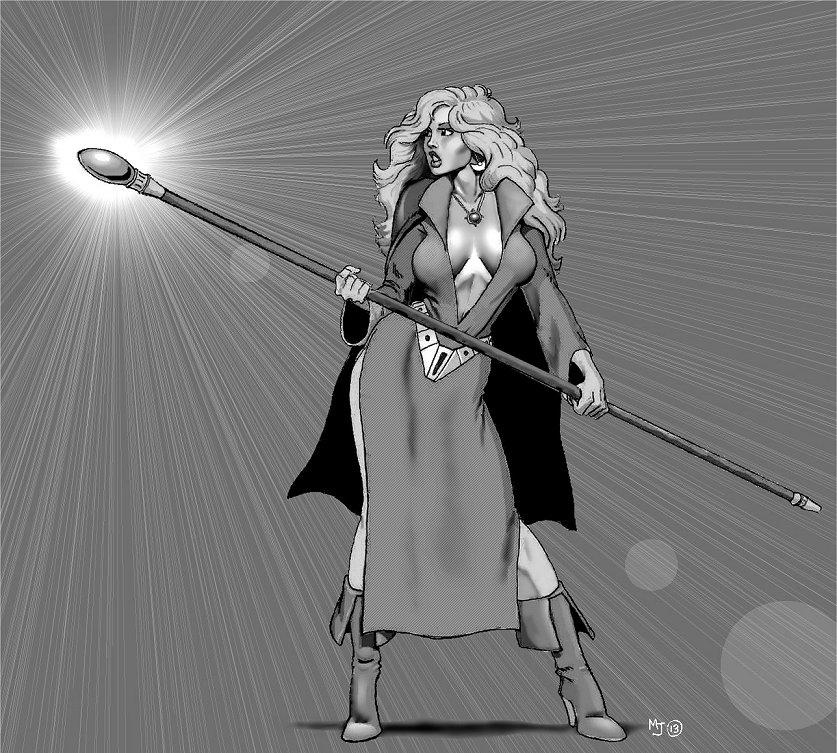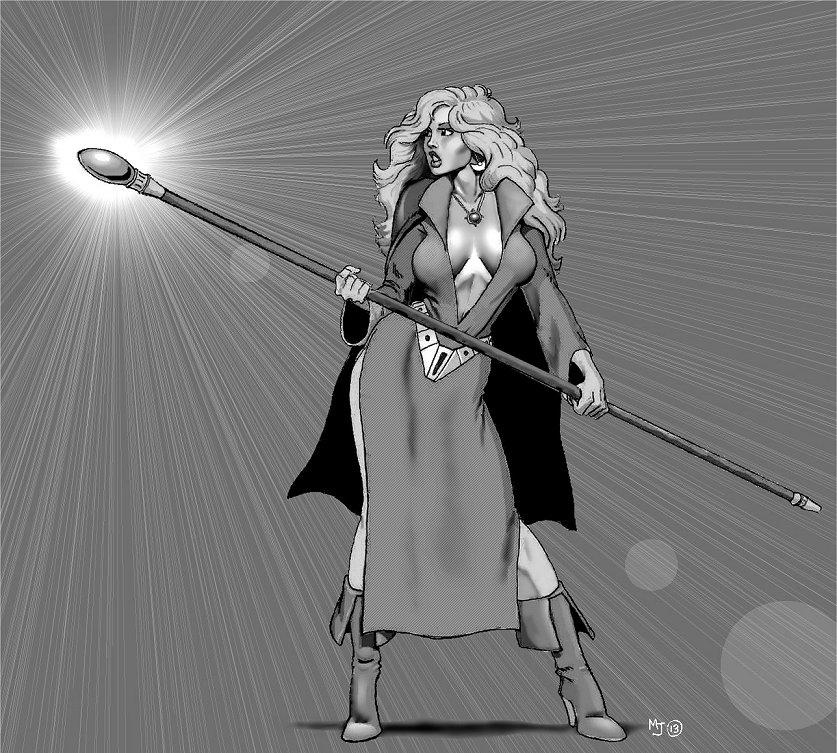 Watch
Here is a pencil sketch I did a long time ago. Yeah, I know, it's signed as being 2013, but I only added that so no one can plagiarize my work. The lighting effects I added using Paintshop Pro.
The adventuring outfit she is wearing is arguably her second favorite design, and next to this one (
[link]
), it is the one she tends to wear the most.
The Staff of Rage is pretty potent weapon, meant to help casters be dangerous if someone tries to engage them in hand to hand combat, which is a well-known weakness of magic-users.