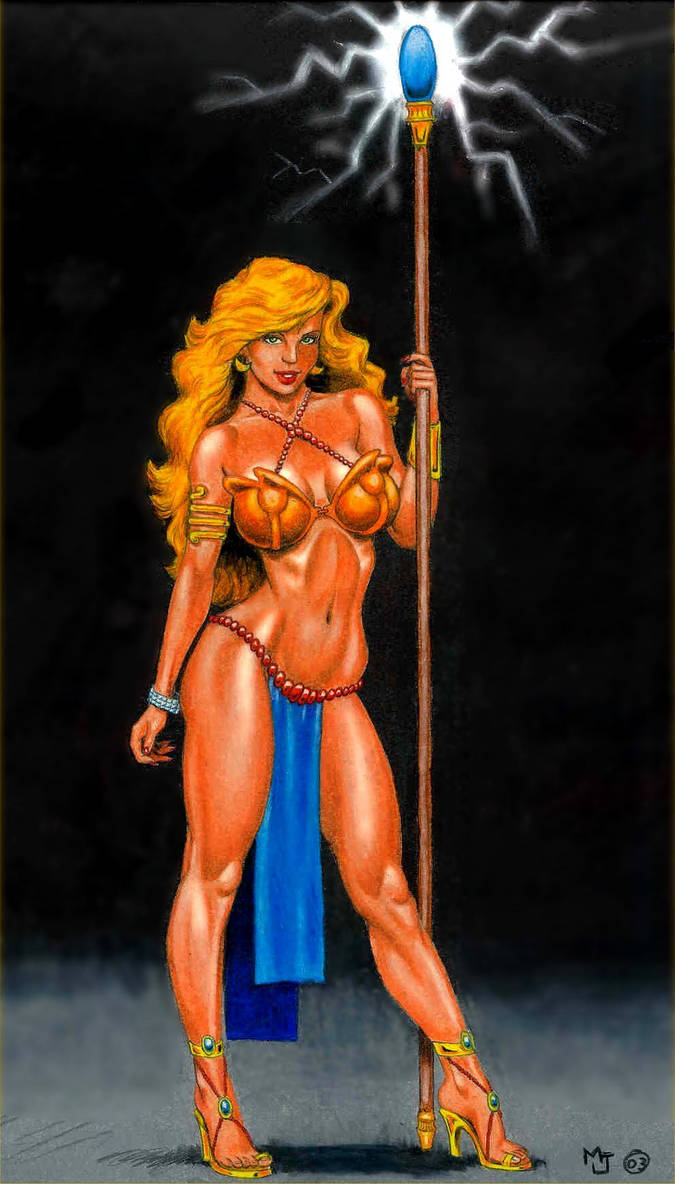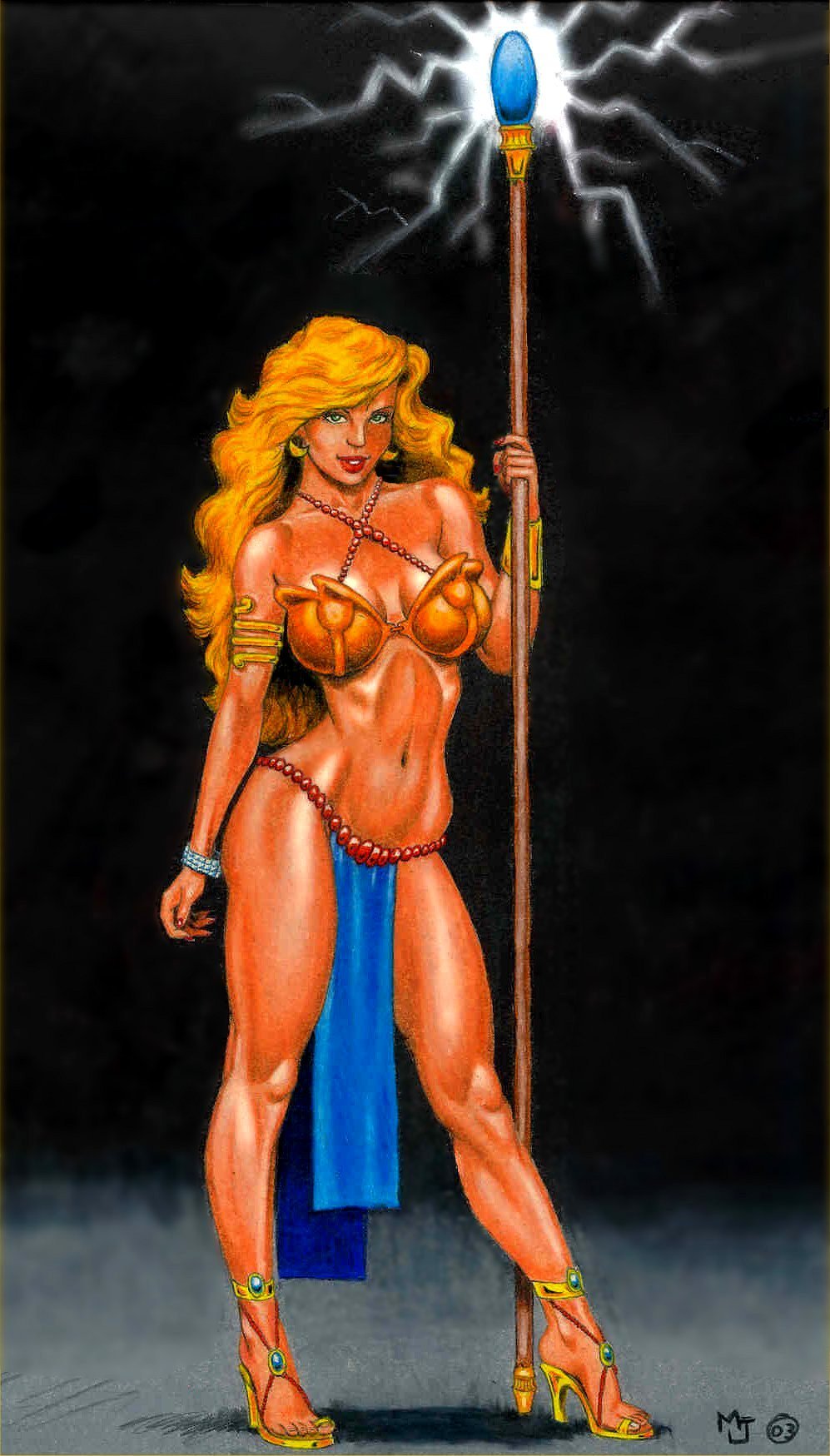 Watch
Portrait of Joanna wearing one of her typical adventuring outfits and wielding her Staff of Rage. It was a pretty powerful weapon, being able to deal triple the amount of damage in hand to hand combat if wielded by a sorceress, but otherwise normal to everyone else. Quite useful when the bad guys get a little too close for comfort. It also had a chance of stunning whomever gets struck by the staff.

Reply

Reply

Reply

This picture gives a good idea of how immodest that outfit really is. I can see why she didn't often wear it.
Reply

Joanna is quite the lady!
Reply

She's beautiful! Absolutely stunning
Reply